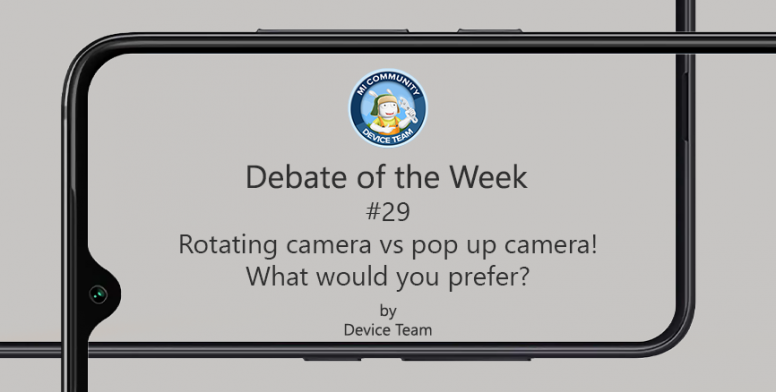 Hello Mi Fans!
Hopefully, you all are having a great time in the community. As you all know, every week we come with an interesting debate for you. In last week's debate, we found that more than 91% of users think Back covers are essential for smartphones. This week we are here to have a debate on camera type. Making devices bezel-less without removing the front camera is currently the trend, two of the best ways to do so, seem to be newly popular Pop-up selfie camera and rotating rear camera which we also saw in some devices a few years back. So, we thought we should take the debate to you and let you guys decide which is better, without wasting more time let's get started!

Pop Up Camera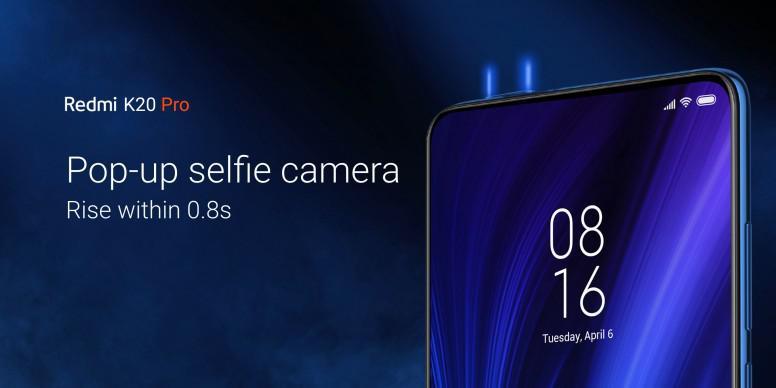 One of the most appreciated technology in the mobile camera is pop-up camera technology. Most of the flagship device features a pop-up camera technology. It uses a "spiral stepper motor" place next to the camera module, which drives the camera up and down.

Advantages

Using Pop up camera enables you to use the extra display with better screen-to-body ratio.
It gives premium design to your device.
Newer devices with the pop-up camera usually take almost the same time to open as regular cameras.

Disadvantages
Pop Up camera module is not that durable.
Devices with Pop Up camera module may cost pretty high.

Rotating Camera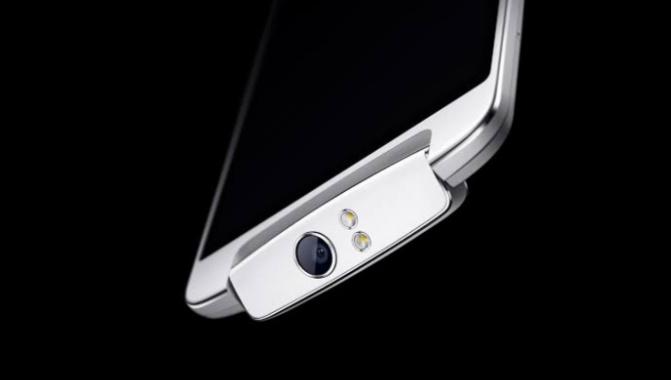 Rotating camera is one of the camera technology used in smartphones. Rotating camera comes with both manual and motorized module. In the manual module, we need to rotate the camera and in the motorized module, it rotates the camera according to the camera mode.

Advantages

It enables to use of the single-camera sensor as front as well as rear.
This module offers an extra display to use.
You get the awesome rear camera quality for selfies too as in smartphones rear cameras usually have better sensors.

Disadvantages
As module may break due to low durability which is a big drawback.
After some time of use, the motor may weaken up or stop working.
Can be slower compared to Pop-up Cameras.

Conclusion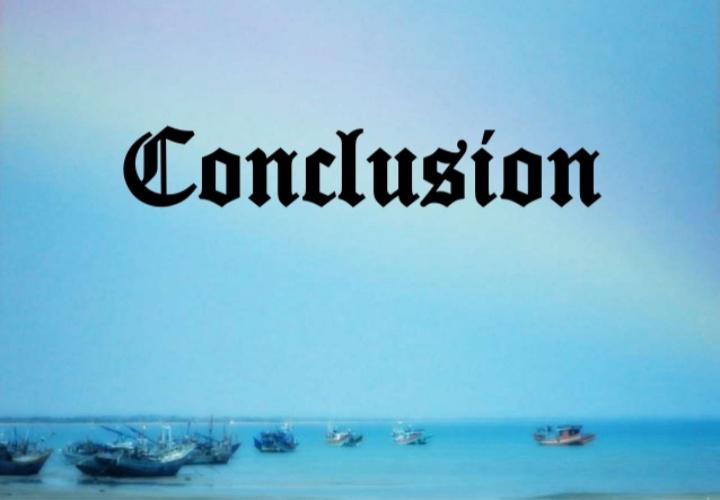 In opinion, I don't think either one of them is much reliable because both have the mechanical moving parts and a lot of times moving part can malfunction sooner or later. Though given a choice between these two by considering today's youth. I'll take my chance with Pop Up Camera setup. As this is something most smartphone makers are confident will work for a long period of time without any hassle. But, not going to write-off Rotating Cameras just yet as this trend has just begun will be fun to see where this goes.



Now it's your time to select the best among the best.

Share your views in the comments below, which trend do you think will stick and why?


Previous Debates-



Subscribe to our columns to Stay updated with interesting Debates, Polls, Tutorial and more from Device Team: