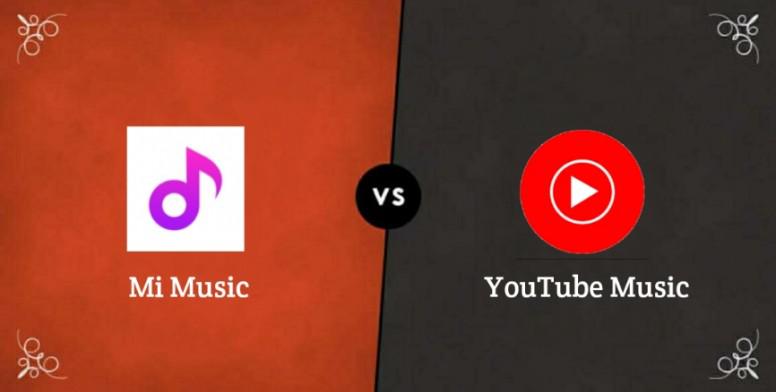 Hello, Music Lovers,
Here we come with a piece of really exciting news that your very favourite Mi Music App is now available on Google Play Store because of the tremendous love and support shown from its fans. "Music gives a soul to the universe, wings to the mind, flight to the imagination and life to everything", Indeed the best thought for today. Mi Music stands out to user's expectation and is really an All-Rounder like Yuvraj Singh. From Music videos to dynamic lyrics, daily fresh loads to playLists. MIUI Debate Column is ready for another exciting debate, but before proceeding, Let's check out the result of the previous debates!

Today we will debate upon Music app of Xiaomi, i.e Mi Music which has been specially designed for Indians and the YouTube Music which has been developed by YouTube and has been rated 4.1 stars on Google Play Store. We will discuss both the merits and demerits of both the apps to find out and select the best premium experience provider player.



Which app do you use, and what features do you love in it?

Have some points to debate? Great, we would like to hear them all!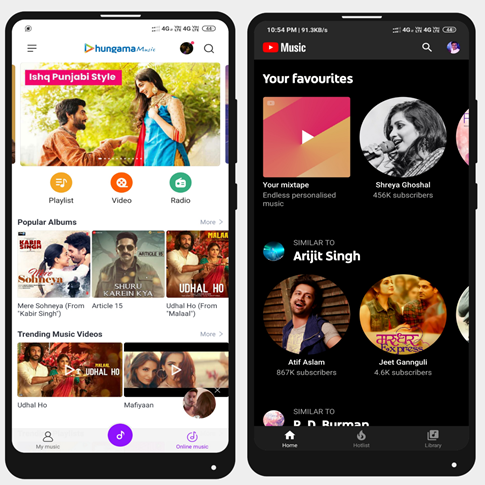 Features of Mi Music App that gives it an edge over YouTube Music:
✒ Dynamic lyric: The songs are supported with dynamic lyrics which help users to play songs from the line they want from.
✒ Interactive UI: You can get song suggestions and everything in one single tab, with a completely white background and beautifully arranged tabs.
✒ Filter Audio files: You can filter audio files on the basis of size and length for offline songs.
✒ Set as ringtone: You can also set your favourite music as your device ringtone.
✒ Favorites: Mark your favorite songs as favourite and easily access to them when you want.
✒ Music videos: All the music available on YouTube music app are music videos only rather than only audios.
✒ Downloads: You can download free songs but to a certain limit.
✒ Data usage: Mi Music consumes less of data compared to YouTube Music.

Features of YouTube Music that gives it an edge over Mi Music App:
✒ Music videos: There are a large collection of Music Videos.
✒ Live performance: You can check out the live performance of singers/celebrities.
✒ Quality: You can select the Video quality in which you want to stream.



So without further delay, Let's start the debate!

Mi Music App Vs YouTube Music!




Let us know your points in the comments below, Which one do you like and for what features?


Please Note: The premium/pro/paid content of the apps are not considered.



Related Debates: