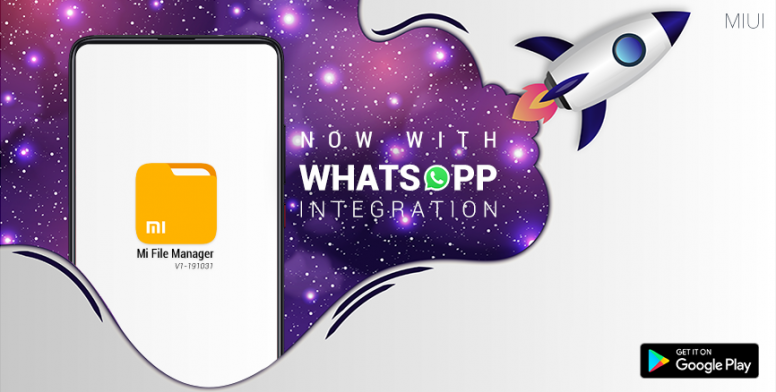 Greetings Mi Fans
Beneath the surface level stuff apart from apps and interface our modern device is filled with files and folders. Just got to organized the files in a better fashion is of course not enough but getting better in the real needed situation makes Mi File Manager the perfect choice for us.
WhatsApp status is one of the intriguing features which is a preferred way to share to people know what is going on! Well, officially the app doesn't allow you to save other's status and often you need to take screenshots or extract it from hidden files, but not now! You can now easily view, save and share those statuses from the WhatsApp tab under Mi File Manager. How? Let's find out!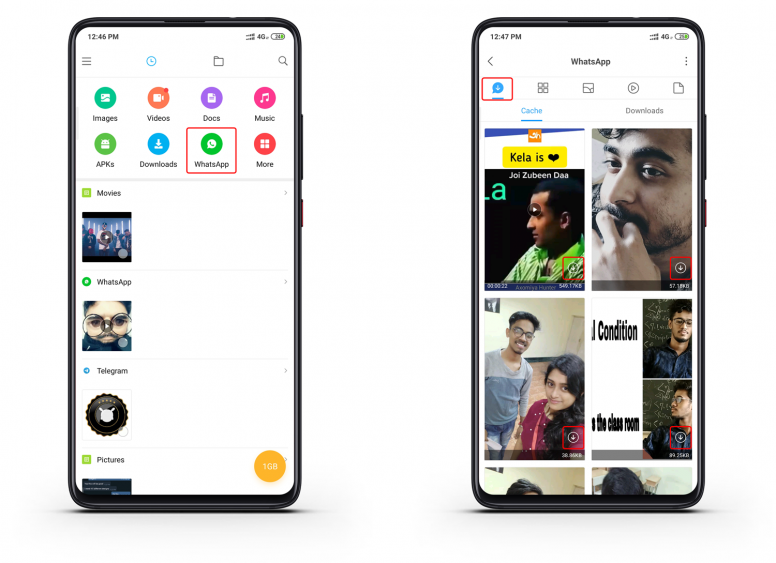 Mi File Manager is capable of downloading WhatsApp status on your device right away so that you don't have to ask your friends to send them to you, take screenshots or maybe even record your screen. All you have to do is follow the steps listed below and you'll be good to go.


Open 'Mi File Manager'
Tap on the 'WhatsApp' logo
Tap on the 'Downloads' icon at the top left.
You'll see the 'Cached' statuses available for download.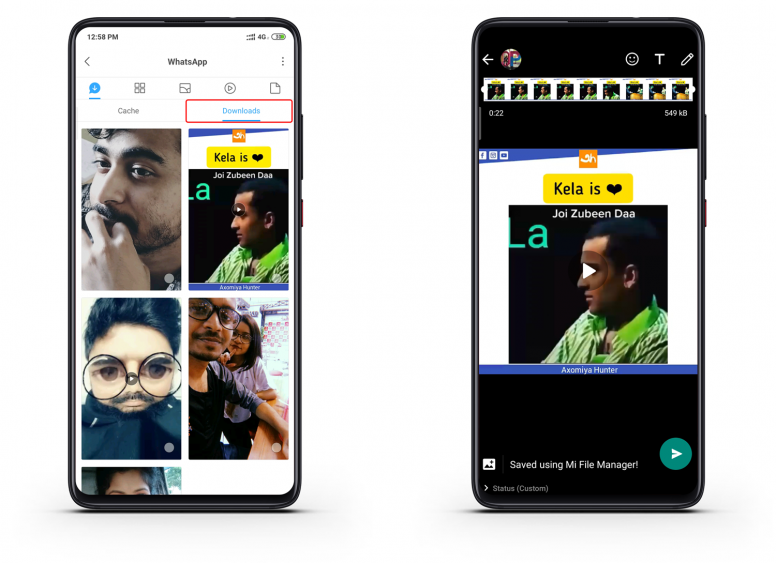 After you have downloaded the status of your choice, tap on the 'Downloads' panel to view them. And voila! you didn't have to ask your friend or do any complicated stuff. You can now upload the downloaded images and videos to your WhatsApp status. Mi File Manager makes it easy for you. So, what are you waiting for? Try this now!



If you have any queries, please feel free to drop comments below!




I would like to thank my fellow Mod

Deeptesh

for helping me renovate this thread.



Related Reads
✒ About Mi Community:

Mi Community is Xiaomi Community's official Android app and a home for Mi fans in India. It helps you share your ideas and interact with other Mi fans on-the-move. It offers a fast and intuitive interface to post threads, reply, read the news and interact with others.

✒ Mi Community App on Google Play Store:


✒ Popular Columns across Mi Community:
Rate