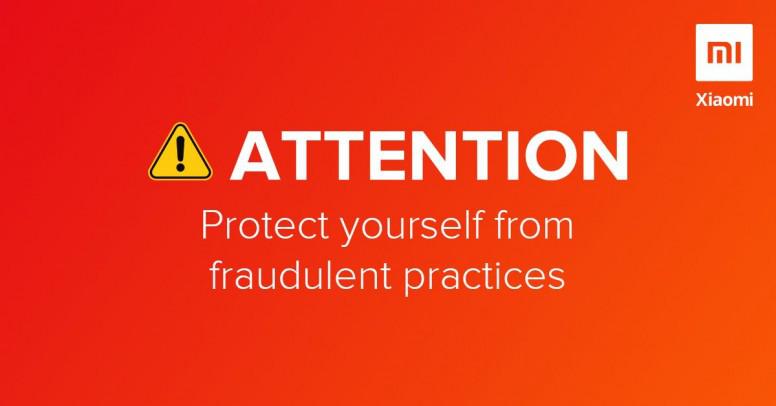 It has come to the notice of Xiaomi Technology India Private Limited ("Xiaomi") that there are some unscrupulous/fraudulent individuals/agencies who are wilfully misleading/cheating the public by pretending to be authorized representatives of Xiaomi. These individuals/agencies set up fraudulent websites and claim that Xiaomi is looking to expand its reach in offline sales. They pose as authorized Xiaomi representatives and solicit applications to set up Mi Stores, Mi Dealerships or other Xiaomi franchisee stores on payment of an application fee/processing fee. After collecting this fee, these individuals become unreachable. They may even collect the payment of stamp duty for the franchise agreement and then send a fraudulent stamped agreement in the name of Xiaomi Technology India Private Limited with the forged signature and stamp of our Managing Director.
The public at large is hereby informed that:
1. Xiaomi does not contact anyone through calls/messages/email/social media messaging services such as Facebook or WhatsApp for a franchise opportunity or setting up of Mi Store or Mi Dealership.
2. Xiaomi accepts applications for potential franchise partners for Mi Stores only through the link
https://www.mi.com/in/service/mi_stores/application_form/
on its official website mi.com and does not demand or receive any application fee/processing fee for the franchise opportunity.
3. Xiaomi does not send out soft copies of Stock lists or dealership application forms.
If any member of the public is contacted through any unknown number/s or receive any email/messages regarding a Mi Store/Dealership/Franchise opportunity, they are advised to treat such communication with caution. Any member of the public, who has been contacted and have received any demands for payment of amounts as mentioned above, is advised to approach Xiaomi directly through its CustomerCare helpline no. 1800 103 6286 or email id i.e.
service.in@xiaomi.com
or to report the matter to the police.
The public is advised to note that Xiaomi will not be responsible for any action done against the warning/advice given in this notice.