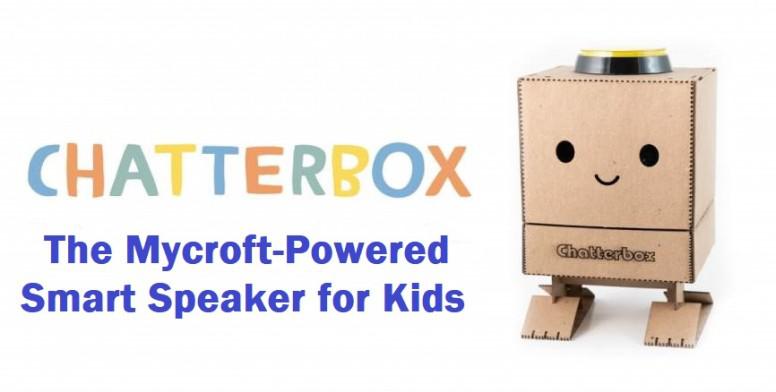 Hello Mi Fans!
As Apple's Siri, Amazon's Alexa, Google Assistant, and Microsoft Cortana see usage climbing around the world, it's hardly surprising that some folks are expressing misgivings about the always-on voice assistants in their homes. Computers of the future will talk and listen and look like today's iPadsor Chromebooks. Chatterbox is a fun way to prepare kids for the future by developing their ability to learn, adapt and problem-solve using speech technology. Chatterbox is a build-it-yourself, program-it-yourself smart speaker that teaches kids how to program a voice-based AI system. The company is are able to ensure complete privacy because it is using Mycroft, an open-source voice assistant that is not always listening, not collecting any data, and not advertising. In addition, the product is fully compliant with the children online Privacy Protection Act (COPPA), which is what the Federal TradeCommission uses to regulate governing online services directed at children under 13 years of age. The privacy focus of the Chatterbox project is reminiscent of Project Alias. So, without wasting your time let's talk aboutChatterbox the Mycroft-powered smart speaker now.
● How it works:
The build-it-yourself and program-it-yourself aspect of Chatterbox makes it a project meant for kids age 7 or older. The kit ships disassembled, complete with a Raspberry Pi, an expansion board for a microphone and speaker, and a physical button to trigger voice functionality. The product requires users to push down on the button to instigate listening, rather than having the product always listening for an invocation word. Instructions for putting together the hardware are included, as is Skill Builder software that allows kids to create cloud-based voice applications. The voice applications kids can build range from relaying weather reports, delivering digests of kid-friendly news, setting timers, controlling connected lights, sending messages, calling and texting approved phone contacts, and more. Elgin also claims that Chatterbox has already been tested for more than a year by kids and teachers in "top" Silicon Valley schools, according to Venture Beat. One of the biggest was chatterbox is able to ensure privacy is through its use of Mycroft, which is exactly what Montgomery wants his voice assistant to be used for. Mycroft work is freely available on GitHub, allowing it to run anywhere: a desktop computer, inside an automobile, and even a Raspberry Pi. It can be used for anything, from a science project to an enterprise software application. Mycroft can answer traditional factual questions, provide the date and time, set alarms, play the news, play music, radio, podcasts, control Wi-Fi connected smart home devices, and more.
●Features:
● Build your own smart speaker:
Our step-by-step instructions make it easy for any child seven or older to build the chipboard case and assemble the electronics, making problem-solving fun and hands-on. It's as easy as making a paper airplane.
● Teachable smart assistant:
Think of Chatterbox as a smart assistant that doesn't know it's smart yet. Teaching your assistant new tricks is simple using the easy-to-useChatterbox Skill Builder. Kids as young as 7 years old can learn to build unique skills to get the weather, ask questions, control lights, listen to music and make their own voice-based games. Anything is possible.
● Montessori inspired, educator-approved:
Chatterbox is designed to give kids a practical learning environment where they can explore their unique creativity while developing communication, problem-solving and critical thinking skills.
● Kids learn:
1. Critical Thinking: Learn to deconstruct problems to understand how things work.
2. Communication: Build information processing skills by having to anticipate how other people communicate and ask questions.
3. Problem Solving: Solve problems using real-time information from the internet.
Kids can set up magic words to control lights, play music, message grandparents and craft their own interactive story adventures. Anything is possible.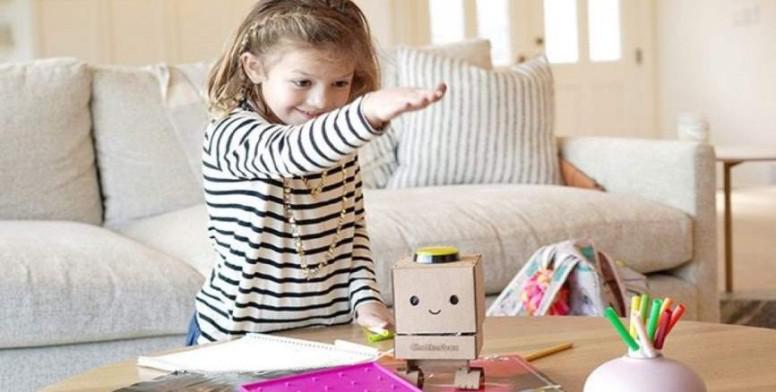 ● Kids privacy first:
Your child's privacy and safety are extremely important to us. UnlikeAmazon Alexa or Google Assistant, Chatterbox only listens when you push the big yellow button. Chatterbox doesn't harvest or share any personal data and doesn't contain any ads. It has advocated for a commercial-free childhood.
Check out the Chatterbox the Mycroft-powered smart speaker here
The computer interface of the future is voice-driven artificial intelligence. Chatterbox's mission is to prepare kids for a future where a human-like AI is ubiquitous by giving kids the tools and the motivation to create and use their very own AI. By building the hardware and teaching Chatterbox, kids learn how and why assistant technology works, rather than being tricked by black-box technology into thinking voice AI is human, or some kind of authority.
Copyright Disclaimer: The data and imagery provided in this article belongs to their original creators!
Be the first to be informed: Follow us
Recommended Threads:
Big Thanks to
Thanks to Admin @R0user And Thanks to Our Beloved SMod @Furqaan Saikh And Our Mods @Harisankarg & @iamsohom For Continuous Inspiration and Guidance and Supervision.
Thanks for Reading
So, what do you think about this about Chatterbox the Mycroft-powered smart speaker? Please share your thought in the comment section below.

Rate