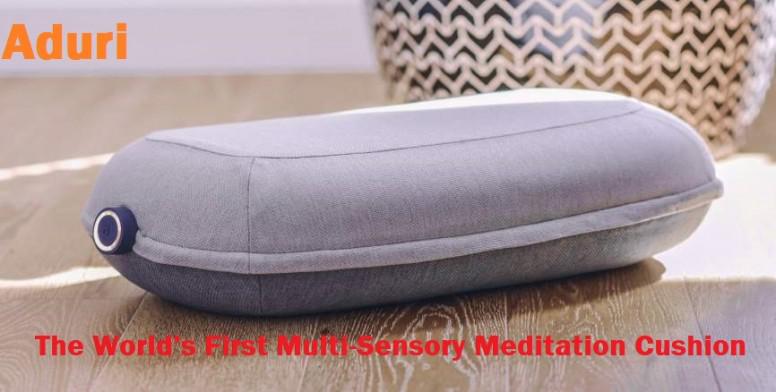 Hello Mi Fans!
If you are tired of work all day long. If you are some kind of tension about in your life or in short, I want to say you need to relax for some time get all these things away in life and feel your pure energy and peace in mind. What if we could 10x our human potential? By managing our stress, anxiety, focus, and empathy, we could not only be more effective and emotionally intelligent people, but our society would also be healthier and more empathetic. I was focused on figuring out how to make meditation more immersive and engaging. This evolved into something much more. Meditation cushions can have a substantial influence on one's mindful rituals. Aduri is gearing up to release one such product on the market. The offering is meant to provide consumers with the opportunity for "deep and immersive meditation" through a multi-sensory experience. So, without wasting your time let's talk about Adurithe multi-sensory meditation cushion now.
Technical Specification:
Weight: 6.5 lbs
Height: 5.75"
Width: 18"
Depth: 11"
Battery Capacity: 56-60 hours
Charging Port: USB-C
Fabric: Recycled Pet (Machine washable)
Foam: Molded recycled composite foam
Button: Matte blue
Details of Cushion:
The Aduri cushion is battery operated, charged by USB-C. The battery will last 14-20 days depending on usage. We've designed the Aduri cushion to last a long time, so when the battery needs to be replaced, you can pop it out and replace it with no fuss. This machine washable cover is soft, durable and super easy to clean. Just unzip, slip it off and throw it into your washing machine. When it's done, you can slip it right back on and drop into your next meditation. This cushion has been designed with sustainability in mind from the day. Our fabric uses recycled material from plastic water bottles and foam from recycled sources. We believe this is the only way this has to be made, by keeping our environment top of mind.
Highlights:
● This system is constantly learning about your preferences, experience level, and goals so this is personalized meditation content.
● Mediation's best teachers and audio engineers span style and lineage. Experienced meditation guides sessions are intentionally designed to be motivating, calming, restorative, and reflective, Based on what you need at the moment.
● Its diverse variety of content of original meditation content includes a variety of guided meditations, music and soundscapes.
● In-depth personal biometrics track your progress over time and understand how your body improves with your meditation practice.
● Group-based sessions at home together with synced cushions as you join a community that inspires and holds you accountable to not only your practice but also yourself.
● Hundreds of on-demand sessions drop into a session anytime, with this regularly updated the on-demand content library.
Simple to use: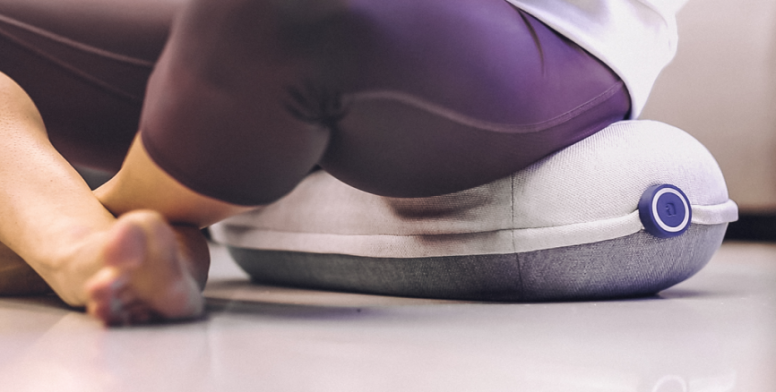 The Aduri cushion and app have both been designed with simplicity in mind. To set up, connect the Aduri Cushion like your favorite pair of Bluetooth headphones or speaker system. Select the next meditation in your personalized queue or pick anything from guided meditations, music, soundscapes and more. Once you're ready to begin, place your phone away, close your eyes and get ready to drop into your meditation.
App for Content and sessions: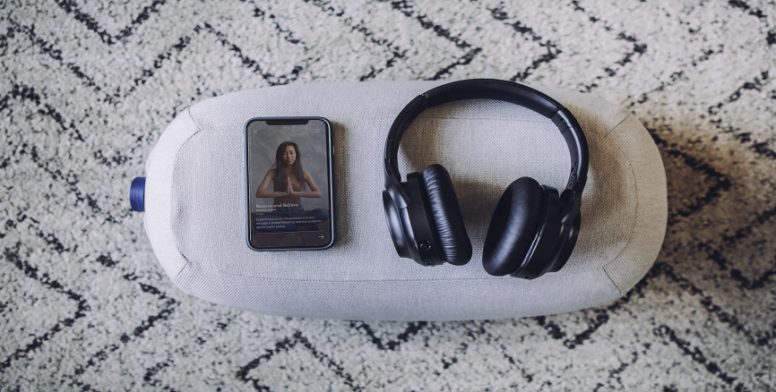 Our smartphone app is your main point of interaction with the Aduricushion. From here, you can access a variety of content, track your progress, write down reflections and even sync cushions to meditate with your friends virtually. Our app will offer three levels of service are Free, Basic andPremium. Each level has its own features. We know that we are more likely to stick with things like diets, exercise, and meditation if our friends are doing it with us. We've designed Circles to not only help build accountability with your practice but to also make it more fun and engaging.
Check out the Aduri the multi-sensory meditation cushion here
This is creating the world's first connected meditation system that consists of a multi-sensory meditation cushion, integrated content and group-based meditations. Think Peloton meets immersive, personalized meditation. Combine the great access of meditation apps with the ergonomics and multi-sensory elements of a physical meditation cushion to help deliver the outcomes and benefits associated with a consistent meditation practice. Cushion in molded recycled foam with upholstery in recycled PET fabrics. The first color the Aduri cushion will be produced in a two-tone combination of Misty Blue and Feather Grey.
Copyright Disclaimer: The data and imagery provided in this article belong to their original creators!
Be the first to be informed: Follow us
Recommended Threads:
Big Thanks to
Thanks to Admin @R0user And Thanks to Our Beloved SMod @Furqaan Saikh And Our Mods @Harisankarg & @iamsohom For Continuous Inspiration and Guidance and Supervision.
Thanks for Reading
So, what do you think about this about Aduri the multi-sensory meditation cushion? Please share your thought in the comment section below.