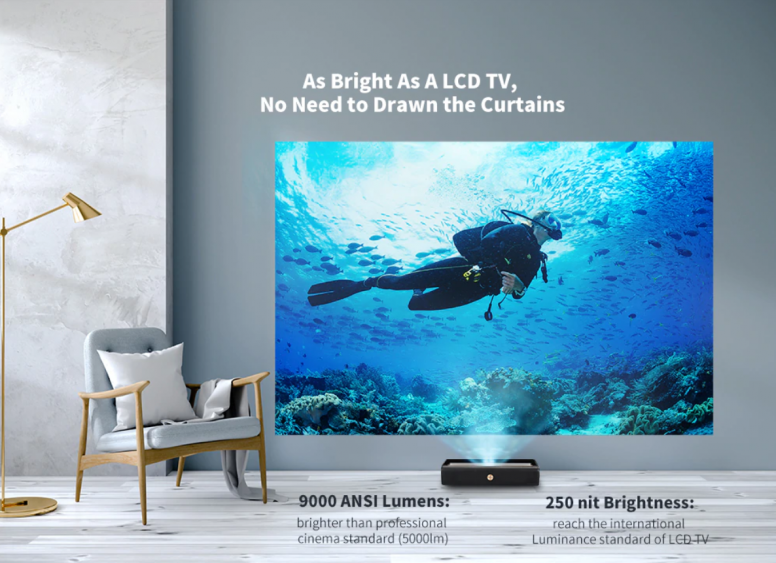 Xiaomi has released its highest ever ANSI LUMENS projector which is the Xiaomi WEMAX 9000 ANSI Lumens 4K Ultra Short Throw Laser Projector in China. The Xiaomi WEMAX 9000 ANSI Lumens projector comes with a dimension of 44.00 x 29.00 x 9.00 cm and it weighs around 6.32kg. The projector perfectly fits into a normal size backpack and can be carried easily. Just like its predecessor, this is a theater-class laser projection TV that can deliver an 80 – 150 inch TV experience. The projector comes with a 0.233:1 large depth of field lens throw ratio and has an ultra-short focal lens design which makes it suitable for all environment.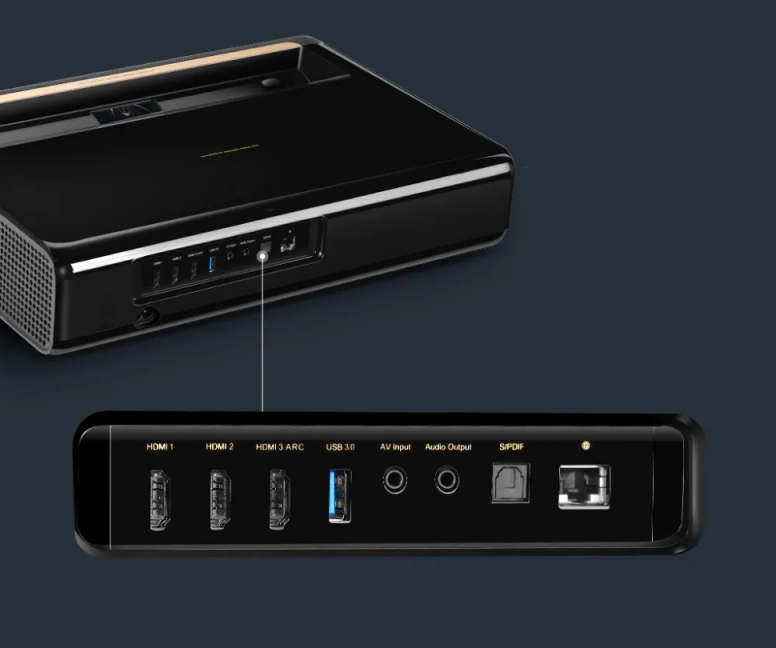 You can place this projector at 30cm distance from the wall to produce a 150-inch projection. This projector comes with a 9000 ANSI lumens display with 250 nit brightness and can achieve the standard of university LCD TV brightness, watch clearly without drawing the curtains. The world's first ultra-short projector with advanced laser display (ALPD) technology also sports a T968 Cortex-A53 4-core 1.8GHz chipset and it supports 3840 x 2160 resolution. It also has a 2GB DDR3 RAM and 16GB eMMC flash storage. Also the projector operates on MIUI TV OS and supports Android 6.0 and above.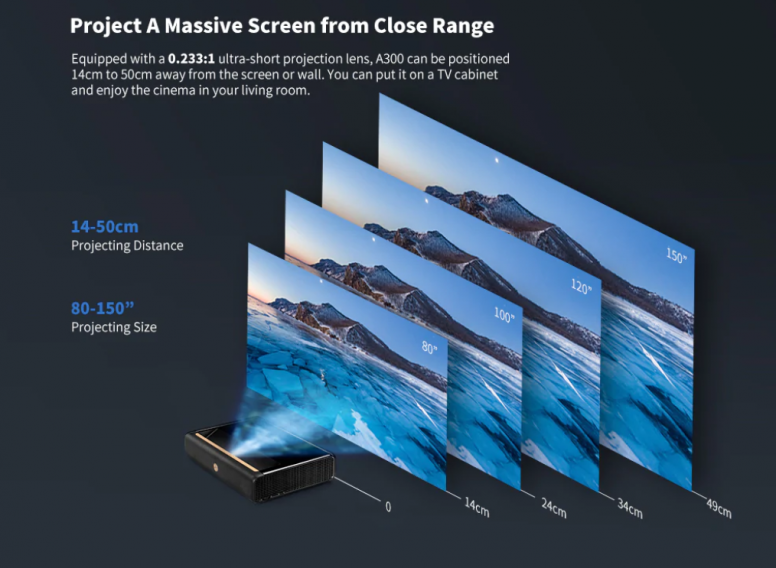 The Xiaomi WEMAX 9000 ANSI Lumens projector is not just a simple screenless TV, as it comes with a high-quality stereo, which uses a custom inbuilt high-power, dual full-frequency, dual high-frequency, and high-fidelity full frequency speaker x 2 + high-frequency speaker x 1 system. Finally, this amazing projector comes with 25,000 hours of lamp life, WiFi and HDMI support, 4K and 3D support, and so on. However, the main advantage of this projector is the 7000 ANSI lumens and Advanced Laser Display (ALPD) technology.