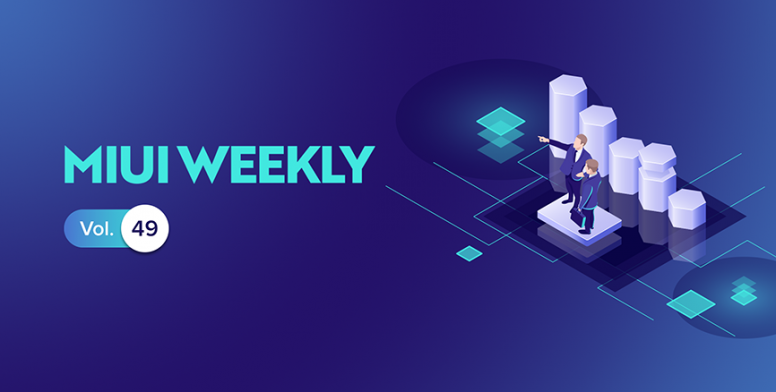 Mi Fans,
When you're exploring your own adventures out there, you may not get enough time to read each and every thread we've put here. But you don't have to worry anymore, because MIUI Weekly is here, a series of MIUI threads from a week's time which are handpicked exclusively for you. If you've been busy last week and couldn't keep up with the updates from our MIUI crew, then you're at the right place. This is indeed where we compile the best of MIUI threads you might have missed. Keep reading!




[MI Music]: Introducing Voice Search Feature - Hassle free searching by Apiyush265

There is always some scope of improvisation and it does not stop, the same concept is being followed by MIUI and by its native apps. Choose something the user was going to do anyway – and make it easier for them. This is what MI Music team worked on for the users and have Introduced the Voice Search feature that helps save your time and effort of typing and really gives a feel of a premium music player.

Read more: https://in.c.mi.com/thread-1894389-1-0.html
MIUI launcher - Introducing new home screen layout with 5 icons in a row.
by
lungkhim7

It all starts with a perfection and of course ends with affection. This works everywhere, even if we talked about MIUI. One of the biggest reason for MIUI dominance is unlimited customization options provided to the users which is a cherry on a cake for looks and feel for the device. It's now time to welcome the new iconic addition of 5 icons in a row where you would surely like to increase your device personality even better.

Read more: https://in.c.mi.com/thread-1887830-1-0.html
Mi Drop v1.27.3 Update Available - Full Changelog and Download Links
by
MiAkash

Innovative, efficient application for file transferring between devices is not less than a challenge, but if the fire in the belly is high it comes to the efficiency. Mi Drop has maintained its standard and is being always consistency while being a user's choice. Well, not it's time to experience this transfer app in a more effective way with its new update.

Read more: https://in.c.mi.com/thread-1893219-1-0.html
MIUI Acquirement: News that may influence your buying pattern of shares! - Lesson #19
by
Apiyush265

Even though you are using MIUI for a quite long time, sometimes you may find things confusing. But don't worry, you probably won't be the only person who has the same issue or doubt. That's why MIUI Acquirements been created! With this note, let's start today's lesson without delay. This week, we would like to share News, that actually influences the stock prices and may also affect your buying preferences.

Read more: https://in.c.mi.com/thread-1894226-1-0.html
Theme of the Week 74: Foggy Forest - MIUI 10 Optimised Theme | Fog is Everywhere, Download it now!
by
Manvesh Kajale

Theme of the Week is a series of threads posted by our beloved MIUI crew Manvesh Kajale on every Friday for all the Mi fans who love a change. He personally try out a few New and Trending themes from the theme store and feature them in his threads weekly so that you all don't have to worry finding the right theme. Thinking to have a change? Then it's the correct time to change your phone's theme!

Read more: https://in.c.mi.com/thread-1898060-1-0.html

That's all for reads from MIUI section this week. Hope to see you all with a new compilation next week. For now, I would like to thank all my fellow MIUI Mods for contributing their time and efforts to share these amazing threads for our Mi Fans. Special thanks to our Admin R0user and Super Moderator ATHUL P for their continuous support and guidance. I also thank my partner MiAkash for the impressive banner design. Don't forget to vote for your favourite threads and share your thoughts about this volume in the comments section below!

Previous volumes

What's hot on Mi Community
New user? - Start Here!

Popular Columns across Mi Community



Vote for the best thread below and help us improve!
Rate