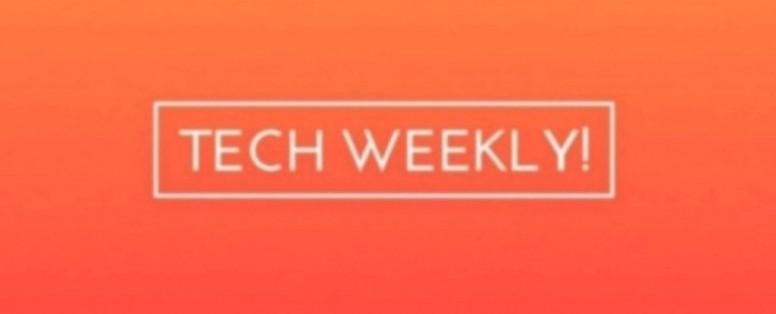 Hello Mi Fans!
Another week comes to an end and we welcome all of you to our another volume of Tech Weekly. Time is sprinting so fast nowadays that we can't even imagine how fast things are changing in this world and so as Technology. We all are getting to see lots of Technologies are introduced almost every day and also gadgets are created to make our life easier, but as I said before it's not very much easy to keep ourselves updated with all the Technology related stuff and that's why Techie Team shares latest Technology news and tries the best to keep you updated with the latest Tech happenings. So, without wasting further more time let's check out what we've for you from last week.
Themomix TM6: Unleash The Possibilities Of Your Kitchen!
By Solver13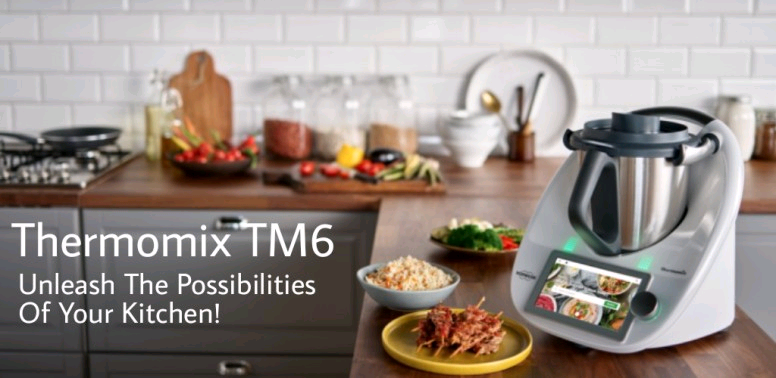 Hello Mi Fans!
A kitchen is a functional place, it's a place where many people love to work and cook some delicious foods everyday but for cooking, lots of various other kitchen accessories/utensils are required, and handling them differently becomes a headache sometimes. Now, for handling most of your kitchen needs the Thermomix TM6 is here to help.

What is Thermomix TM6? Well, it's an upgraded version of its predecessor TM5 and this smart cooking appliance is much compact in size and consists of a lot of features to help you in cooking various foods and most importantly it can do the job single-handedly of 20 other kitchen gizmos. So, this smart appliance does look simple but it's much more than that.

Read more: http://in.c.mi.com/thread-1900420-1-0.html
GPD P2 Max: The World's Smallest Laptop!
By A.Akbar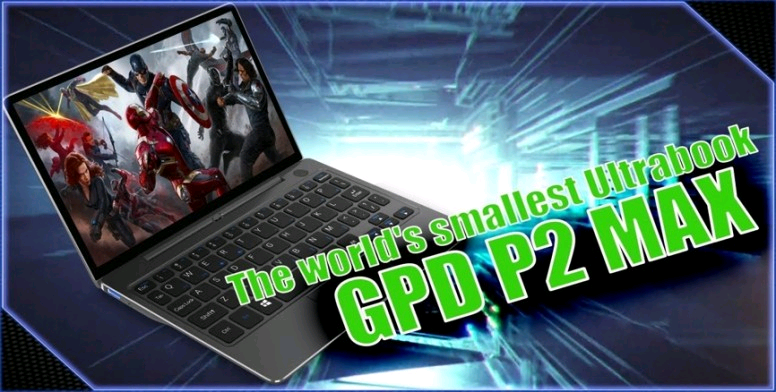 Hello Mi Fans,Bigger doesn't always mean better, especially with tech since compact, portable devices are much more appealing for tech-savvy travelers. According to GamePad Digital, their GPD P2 Max is the world's smallest Ultrabook. The GPD P2 Max Ultrabook laptop is the latest model from the brand that seeks to offer digital professionals with a powerful solution for getting work done at the office or anywhere else they desire. Positioned as the world's smallest, the laptop weighs just 650 grams and provides an expansive screen space for viewing data or even interacting with it thanks to the 10-point touch control support. The unit supports up to 16GB of RAM and a 512GB SSD and is also outfitted with an array of connectivity ports for use with virtually any peripheral that's required.

Read more: http://in.c.mi.com/thread-1899728-1-0.html
Power Vessel: Ultimate All-In-One Input Mini Keyboard!
By BHARATKUMAR BHAGAT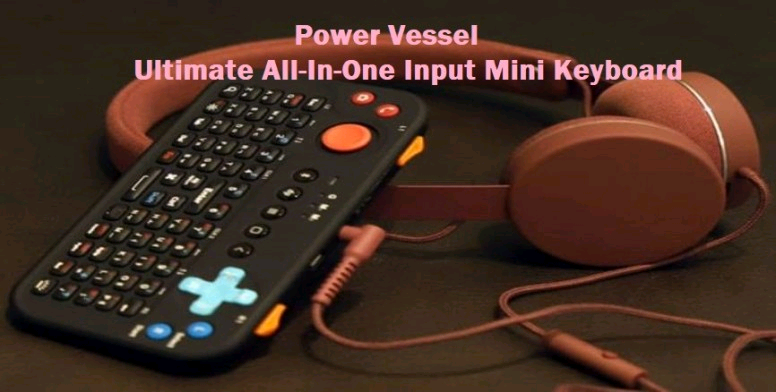 Hello Mi Fans!

All you people you have been using different types of keyboard. Such, Like a regular keyboard, gaming keyboard, and wireless keyboard. But now think about some keyboard is like all in one that controls all the device you need. The Power Vessel Mini Keyboard is super lightweight, compact, and is Bluetooth-connected, allowing you to use it with any and all of your devices. It's the freedom you deserve. Power Vessel Mini Gaming Keyboard is the ultimate portable wireless accessory. A gaming controller, handheld optimized keyboard, Bluetooth music player and hub, computer mouse and universal remote – Power Vessel covers all your controller needs in one pocket-sized device! No dongle needed Power Vessel boasts true full Bluetooth connectivity. Three easy-to-switch function modes let you switch between optimized gaming controls, optimized mouse and keyboard controls, or music direction controls. The fully backlit QWERTY keyboard and combined mouse lets you quickly switch between tasks and type messages, which maximizes the efficiency for on-the-go professionals and at-home digital surfers alike. So, without wasting your time let's talk about Power VesselUltimate All-In-One Keyboard now.

Read more: http://in.c.mi.com/thread-1899152-1-0.html
Boundary Alarm: A Smarter Solution For Home Security!
By J C Paul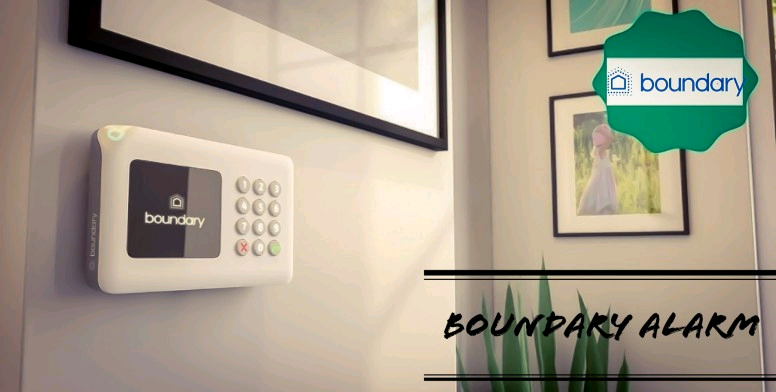 Hello Mi Fans!
Looking for a smart home security system that offers a plethora of useful features at an affordable price? Tired of that traditional and not so smart security and surveillance system? If you're, now it's time for you to switch to better, smarter and advanced living with Boundary. Boundary by Boundary Technologies features an alarm kit to take your home security system to another level and with it, you can experience all the never-seen-before features. The smart alarm kit means - easy to install, easy to use and easy to control.

Read more: http://in.c.mi.com/thread-1895306-1-0.html
AIR Pix: A Pocket-Sized Selfie Drone!
By A.Akbar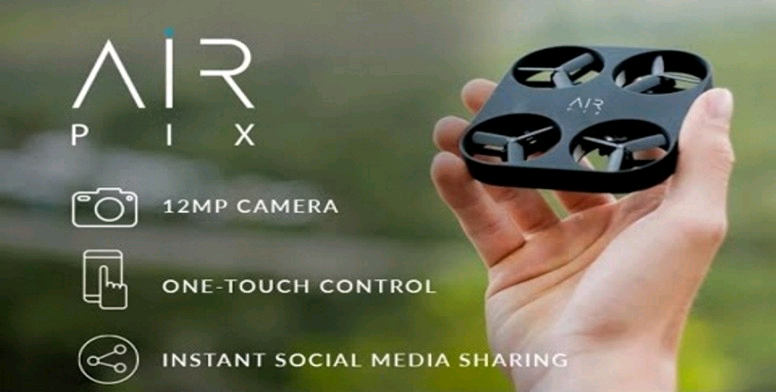 Hello Mi Fans,
People love to take selfies, but it is tough to take perfect selfies. Your arm can only stretch so far. Your selfie stick can only capture certain angles. There's just no way to capture a selfie that looks as good as a photo snapped by someone else. That's where drones come into play. They let you take photos from angles that would normally require someone else (and even angles that humans can't get to). AIR PIX aims to be the selfie drone that's affordable for anyone. Instead of spending hundreds of dollars on a drone that'll take photos, AIR PIX has all of the necessary features at a price that's quite reasonable. The AIR PIX is the world's smallest and lightest aerial camera. It's about the size of your phone and the weight of a golf ball. Slip it in your pocket and you will be set to capture spontaneous moments of fun and adventure anywhere you go!

Read more: http://in.c.mi.com/thread-1895298-1-0.html
Thanks to the Authors of these threads for sharing latest Technology information and keeping our fellow Mi Fans updated with the latest Tech happenings around the world. In addition, I would also like to thank Admin
R0user
and our Smod
Furqaan
for the impressive banner. I would also like to thank all my teammates for their support as well as their immense contribution towards the betterment of Mi Community as well as the Tech section.
Our previous volumes:
Rate