Dear Mi Fans,
After launching the Xiaomi CC9 Series last week in China, Xiaomi's sub-brand Redmi will be launching its K20 Series next week in India. It's as if there's a new Xiaomi smartphone in the market every 15 days. We say this because we have some fresh news from our supply chain sources and they reveal that the Xiaomi Mi A3 will meet us real soon too. How soon? We don't have an exact date, but know that the phone will soon be ready for shipping.




After the success of the Mi A2, there's been a lot of speculation whether there'll be a successor this year. Turns out, there will be one and we can confirm this information. And like Ishan revealed vis MSP Yesterday, it will be a rebranded CC series model. However, our source has a slightly different information.

According to our source, the Xiaomi Mi A3 will be a rebranded Mi CC9e model. In fact, it is said that the A3 is already being stocked up. But there will be one more device, which will be a rebranded CC9 model. Unfortunately, our source couldn't confirm the name of this model. It's said that the rebranded CC9 model will launch in September.

There's some information on the pricing as well. The price of the 4GB+64GB Xiaomi Mi A3 model is said to be around $199. This could be the pricing for the Indian market, which converts to around Rs. 13,700. If this is true, then the Xiaomi Mi A3 will feature Snapdragon665 with a 48MP triple camera setup, a 6-inch 720p display and a 32MP selfie camera. Note that the Mi A3 series will continue to feature stock Android on board like its predecessors.




If you notice, this information is quite different from Ishan's leak. He said that the Mi A3 will feature a Snapdragon 730 processor while the Mi A3 Lite would feature a Snapdragon 675 processor. But our source seems to be quite sure of the above information.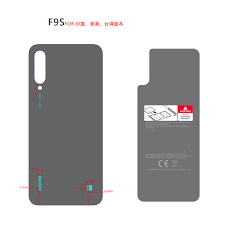 Interestingly, the Mi A3 Android One modelhad alread passed through FCC and IMDA certifications last week. And guess what – the model number of the certified Android One model, M1906F9SH was very similar to theMi CC9e that was certified back in June. This adds even more credibility to what our source revealed.
However, what's confusing is that if the Mi A3 is a rebranded Xiaomi Mi CC9e, then the company is essentially bringing down its Mi A series lineup to a lower priced category. That would also explain the cheaper $199 price tag. If you recall, the Mi A2 started at Rs. 16,999 in India last year, which comes to around $234.