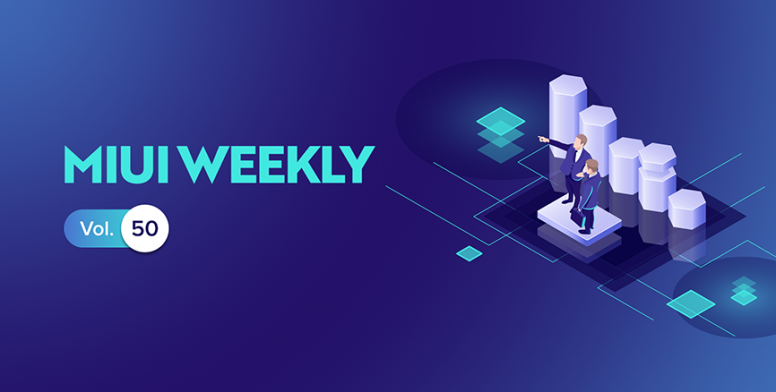 Mi Fans,
Here comes another super week for Mi fans! We are extremely happy and proud to bring you the 50th Volume of MIUI Weekly today. Since we started our journey in July last year, MIUI Weekly serve as a database of MIUI threads which is shared by our incredible MIUI Team. Your fair responses helped us to improve more and we expect that continued support in the future too!

If you've been busy last week and couldn't keep up with the updates from our MIUI crew, then this is the right place for you. This is indeed where we compile the best of MIUI threads you might have missed. Keep reading!




[Mi Music]: Introducing Previous Button at Notification Panel. by Apiyush265

The MIUI team is constantly working hard in collecting users feedback and suggestions & also implementing it for improvisation and upgradment of the UI. They have brought up the long-awaited improvement by adding the previous song button in the notification bar. This button is very useful and is an integral part of any music player. With the recent update, there have been upgrades in the music recommendations and some cool settings for ringtones.

Read more: https://in.c.mi.com/thread-1902871-1-0.html
[Mi Video]: Introducing In-app search for videos of HotStar and YouTube
by
Apiyush265

Mi Video has been launched by MIUI and previously supported only offline videos. It's the user's feedback and suggestions which gave the developers an opportunity to excel the app and merge the online videos content and has a viewing time of 5,00,000+ hours. It has integrated with some top online entertainment providers such as T-series, Hungama Play, Voot and many more! With the increasing popularity of the app, it now allows users to search their favorite video of YouTube and HotStar from within the app.

Read more: https://in.c.mi.com/thread-1900170-1-0.html
MIUI Weekly Poll 9: Which indicator you have set to view your device battery usage?
by
lungkhim7

Going with the different result we start making choices nevertheless MIUI has plenty of choices to reflect your need. Considering the fact we started the MIUI Weekly Poll series and we are overwhelmed with yours responses. Our device battery is no doubt one of the important factor to run the device. It's equally important to keep an eye on its usage. Well MIUI has a smart choices to indicate your battery status.

Read more: https://in.c.mi.com/thread-1899777-1-0.html
MIUI Acquirement: How to customize Boot Audio? - Lesson #20
by
Apiyush265

Even though you are using MIUI for a quite long time, sometimes you may find things confusing. But don't worry, you probably won't be the only person who has the same issue or doubt. That's why MIUI Acquirements been created! With this note, let's start today's lesson without delay. This week, let's see how to customize Boot Audio on your smartphone running MIUI.

Read more: https://in.c.mi.com/thread-1900036-1-0.html

That's all for reads from MIUI section this week. Hope to see you all with a new compilation next week. For now, I would like to thank all my fellow MIUI Mods for contributing their time and efforts to share these amazing threads for our Mi Fans. Special thanks to our Admin R0user and Super Moderator ATHUL P for their continuous support and guidance. I also thank my partner MiAkash for the impressive banner design. Don't forget to vote for your favourite threads and share your thoughts about this volume in the comments section below!

Previous volumes

What's hot on Mi Community
New user? - Start Here!

Popular Columns across Mi Community



Vote for the best thread below and help us improve!