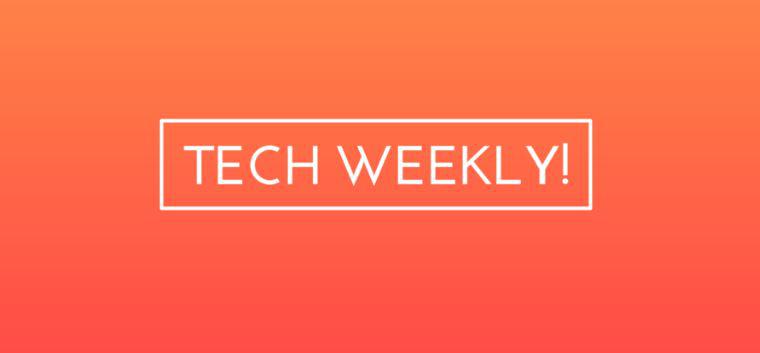 Hello Mi Fans!
Welcome to our another volume of Tech Weekly. Here we share a compilation of some of the best Technology and latest gadgets information shared by Techie Team and I hope you all are enjoying it. You'll notice that today's generation is been totally changed if we compare it with other generations and that been possible only due to Technology. It have really helped a lot of people in performing various types of works and Technology keeps improving day by day which results in various types of changes on various things making it much advance than it used to be. So without wasting further more time lets check out what we have for you from last week.
Grayns: Revolutionary Home Cooker That Remove Excess Sugars From Starchy Food!
By BHARATKUMAR BHAGAT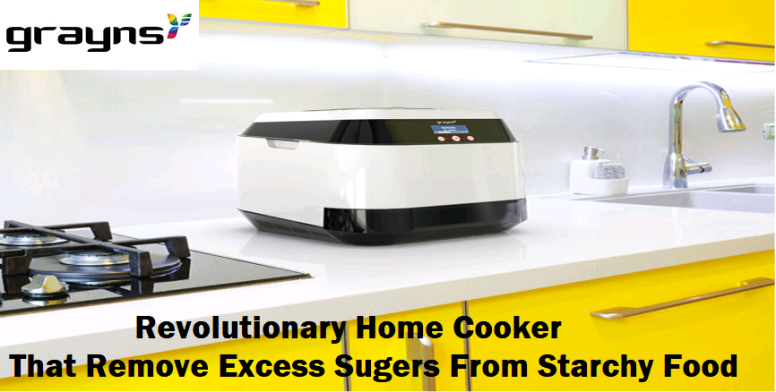 Hello Mi Fans!

Rice is one of the most important staple foods in the world so it's unsurprising how cooking rice is one of the most common activities in the kitchen. The conventional rice cooker revolutionized how we cooked our rice –turning what was once tedious and time-consuming into something simple and fast. But sometimes, what the conventional makes convenient, the conventional also makes less healthy. The way we cook our rice now may be simple and fast, but it's also adversely affecting our health without our realizing it. It's time for another Rice Revolution. Grayns is the First and only rice cooker in the world that reduces starch out of rice. It's a revolutionary health cooker that cook rice the way it was meant to be minus the sugar or unhealthy starch.Grayns brings in innovation, technology, and convenience to cooking rice the way itis meant to be cooked. Rice cooked in Grayns undergoes a profound 4-stage the cooking process is also known as Revo Cook in order to remove the unhealthy starch from the rice. Resulting in rice that is perfectly cooked and lower on the glycemic index that is healthier to consume. Highly recommended by nutritionists and doctors to reduce the risk of Diabetes, Obesity and Heart Disease. Cooks for5-6 pax. The Grayns Health Cooker is the World's first and only cooker to make meals healthier by taking the sugar out making it good for helping to prevent diabetes, Heart Disease, and Obesity. So, without wasting your time let's talk about Grayns revolutionary home cooker now.

Read more: http://in.c.mi.com/thread-1900749-1-0.html
Screaming Meanie Forte: The Market's Loudest Alarm Clock!
By Hari Sankar G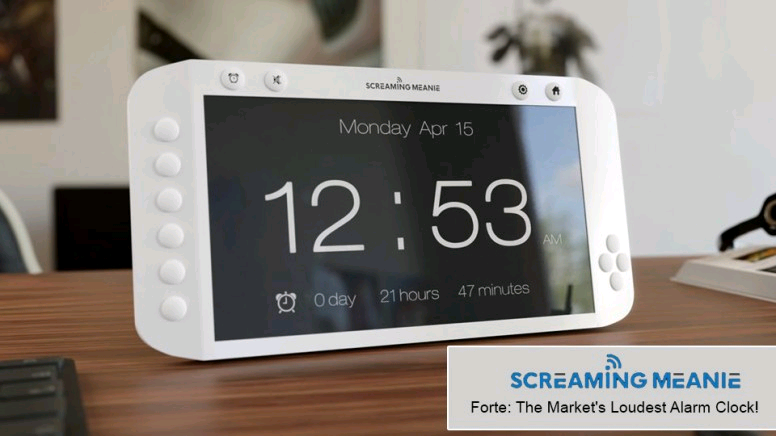 Hello Mi Fans!

Sleeping in is great except when that means accidentally missing your alarm. With the Screaming Meanie Forte Extra Loud Alarm Clock, that shouldn't happen again. This device has six customizable alarms and offers five different volume settings. So you're sure to find an alarm and loudness that will get you out of bed. Plus, this high volume alarm clock has a nine-inch screen, and you can adjust its brightness. And with ten different languages, this alarm clock will work for a wide variety of people. In addition, you can even set alarms for appointments, medications, chores, and more. This might sound complicated, but this customizable alarm clock actually has a simple, user-friendly display. No matter how tech-savvy you are, you'll master it.

Read more: http://in.c.mi.com/thread-1905278-1-0.html
Sigma fp: The World's Smallest Full-Frame Mirrorless Camera!
By Solver13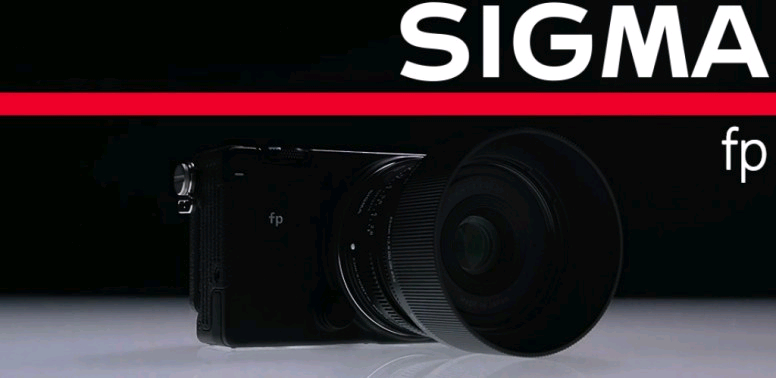 Hello Mi Fans!
Though nowadays smartphones keep the ability to click some great pictures still there are many peoples in this world who still rely on cameras when it comes to clicking pictures because we can do a lot more things while clicking pictures using a camera which results in making the picture a lot more attractive and extraordinary.

If you're a camera lover then the new camera launched by Popular lens maker Sigma, known as Sigma fp you're really going to love it as the company aims that it is the world's smallest and the lightest full-frame mirrorless camera. This camera by Sigma comes with an Electronic shutter and provides you with a variety of options to choose.

Read more: http://in.c.mi.com/thread-1905405-1-0.html
SmartHalo 2: Make Your Bike Smarter!
By Hari Sankar G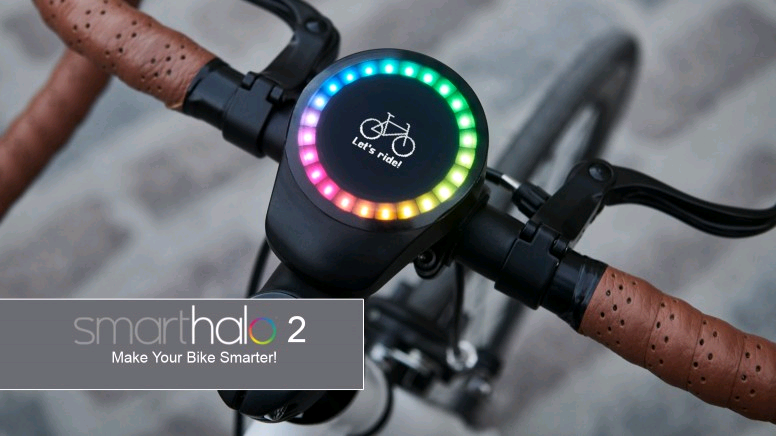 Hello Mi Fans!

Using your phone while you cycle may be helpful, but it can be distracting. That's where the SmartHalo 2 Smart Biking Device comes in. This all-in-one connected device provides simple navigation. Using minimalist turn signals, it will direct you to your destination without much distraction. And because your bicycle is important, this smart biking system even includes a 110 dB anti-theft alarm and always stays on your bike to protect it. Additionally, handlebar space being limited, SmartHalo 2 has a powerful front light. With this bicycle computer, you'll even get a built-in activity tracker that monitors your cycling metrics like your speed, distance, and calories burned. Among other features, this biking computer connects to your smart home, updates weather conditions, and notifies you of incoming messages.

Read more: http://in.c.mi.com/thread-1905261-1-0.html
Sony WF-1000XM3: Wireless Noise-Cancelling Headphones!
By Solver13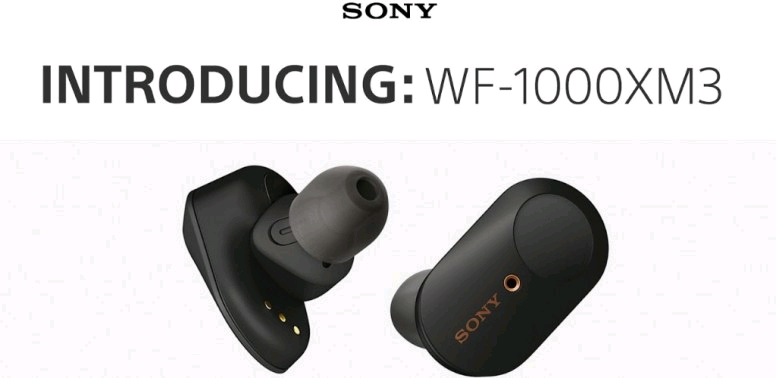 Hello Mi Fans!
Wireless earphones are pretty cool, isn't it? Well, we are getting to see so many changes in the technology which are been used on wireless earphones nowadays and the listening experience of the users are becoming a lot better than it used to be previously. Now, it's time for you all to get a truly wireless boost with the latest Sony wireless earphones.

Do you remember the Sony WH-1000XM3? The latest wireless earphones from Sony is an amazing upgrade to that earphone with the Sony WF-1000XM3. This particular wireless earphone does have some similar features if we compare it with the Sony WH-1000XM3 but there are many new things as well which we are going to discuss today. So let's start!

Read more: http://in.c.mi.com/thread-1904390-1-0.html
Thanks to the Authors of these threads for sharing latest Technology information and keeping our fellow Mi Fans updated with the latest Tech happenings around the world. In addition, I would also like to provide special thanks to our Admin
R0user
, and our Smod
Furqaan
for the impressive banner. I would also like to thank all my teammates for their support as well as their immense contribution towards the betterment of Mi Community as well as the Tech section.
Our previous volumes: