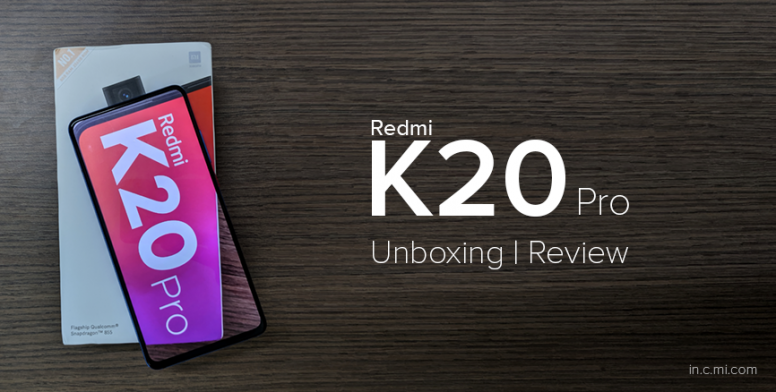 Hello Mi Fans!
The Redmi K20 Pro is a beast on its own. The latest flagship Killer 2.0 is powered by Qualcomm Snapdragon 855 and an 8 GB of RAM, performance seems to be a no-compromise at all. If the massive power incomes with tinkers your bells, then you need not to worry because the phone comes with a massive 4000 mAh battery which can give you a day of backup on heavy and two if you're a light user. Also, it supports 27W fast charge.

Okay! Enough of introduction. Let's dig in!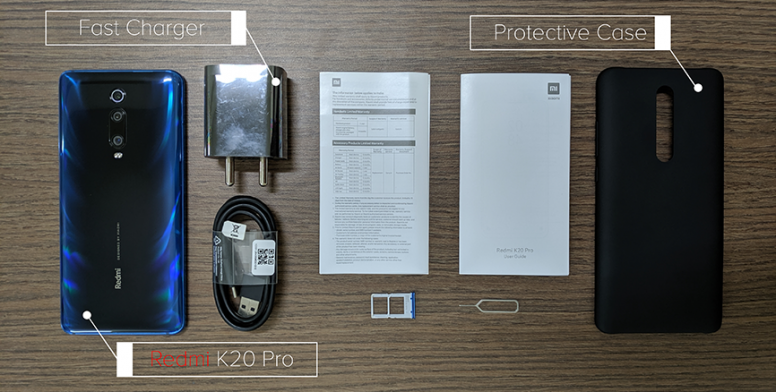 PROCESSOR | SNAPDRAGON 855


The Redmi K20 Pro is powered by the most powerful flagship processor Qualcomm has ever manufactured till date. The Snapdragon 855 is more than enough to handle whatever task you might throw at the device. The performance is exceptional. Even if you're upgrading from a Snapdragon 845 which was a last year's flagship processor, you will feel the raw power it carries. This processor is enough to handle games like PUBG Mobile, Asphalt 9, Call of Duty with ease even at Maximum graphical settings. Other day to day activities are a no brainer. Talking more about performance, the Redmi K20 Pro according to my tests, can open up to 30 applications in just 60 seconds. Well, there was something I was worried about when I saw such RAW performance on this device and that heat. The theory of performance walking hand in hand with hear seems to be gimmick now. Guess what! The phone doesn't heat up at all. Now don't get me wrong. The device does gets warm on playing heavy games but it can't be considered hot. There might be some users who are not very fond of games but rather focus on multitasking. The device will be adored by them as well as the device can handle multitasking with ease. Read articles while watching videos, play music, download something, be on a call, record screen all at the same time and there is guarantee of no performance lag on this device. The Dragon is powerful enough for every kind of user!



Multitasking - ★★★★★
Gaming - ★★★★★
Day to Day Tasks - ★★★★★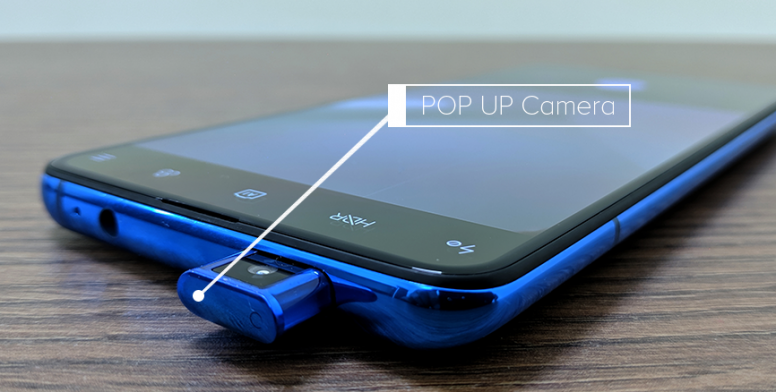 The Redmi K20 Pro sports a no notch display and thus comes with a pop-up camera. You basically won't notice the front facing camera unless you switch to it. The moment you switch to the front facing camera, the camera module pops up like you have probably seen with the other devices but there is a twist. The pop-up selfie camera has an LED indicator on it and moreover has a cool glow effect going on. The lights glow up while the motorized camera pops out. The mechanism doesn't make noise but does come with some customizable sound effects which give it a total Sci-Fi look and feel.

Coming to the camera quality, the 20 Megapixel front shooter supports High Dynamic Range which produces exceptional results. The selfies are bright and detailed. In addition to that, the camera offers a simulated wide-angle mode which works by taking a small panoramic selfie resulting in a beautifully captured image where your nose isn't the center of attraction but rather you face. Selfie enthusiasts will love this feature as it makes the selfies taken look more natural and appealing to the eyes. You can also capture Full HD videos using the front-facing camera. Vloggers will love the experience with great video footage on a light device when compared to bulky cameras.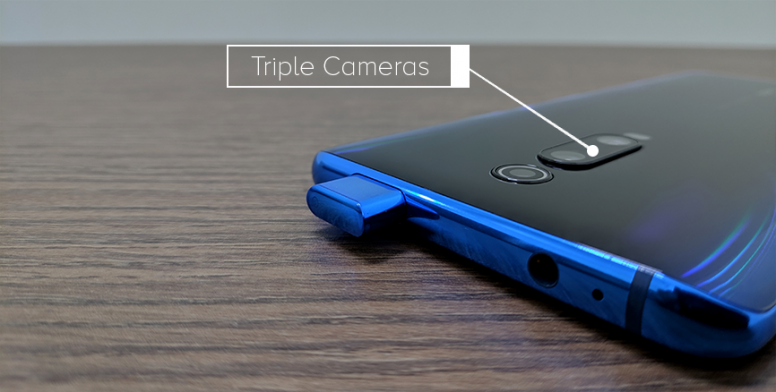 The Redmi K20 Pro is armed with a triple rear camera setup geared towards professional grade mobile photography. The 3 lenses altogether provide excellent image quality with ease.



CAMERA | REAR [Telephoto]


The triple camera setup includes a Telephoto lens which can zoom up to two times. Now, you don't have to go closer to the subject you're capturing, rather the subject will be brought two times closer to you by the Redmi K20 Pro. You might be thinking, I can zoom on other devices as well. What is so great with that? The answer is, it doesn't compare at all. The Redmi K20 Pro has 2X Optical zoom which keeps the image quality intact like professional cameras so rather than digitally zooming and cropping into an image. You can feel the difference and it's magnificent. Guaranteed retention in quality!



CAMERA | REAR [Ultra-Wide]


The last but not the least lens of the triple camera setup includes an Ultra-Wide lens. If you're wondering what it does, let me sum it up for you. If you have ever tried to capture a massive piece of architecture, you might have had to move far away from the building in order to get a decent image and sometimes it's just not possible. With the Redmi K20 Pro in hand, the camera will do the job for you. The ultra-wide lens can cover up the whole structure inside the frame and makes it easier for you to show off your skills. So, the next time you go for a trip with your friends, make sure you take your K20 Pro and you know what I mean.

In addition to that, the rear triple camera setup also has a night mode which lets you capture some stunning photographs at night.



POP UP Camera - ★★★★★
Rear Camera - ★★★★★
Night Mode - ★★★★☆


*Stabilization works better with 1080p video recording on rear camera setup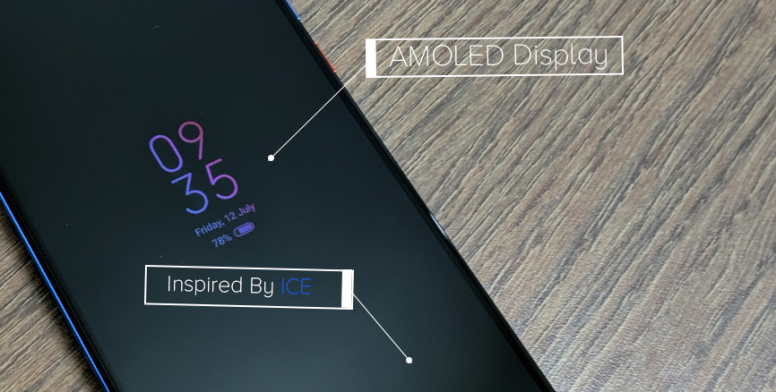 The Redmi K20 Pro looks stunning. The design is inspired from fire and ice and the phone feels super premium in hand. The pattern at the back has a depth which gives it a dynamic feel and the build quality is top-notch as well. Speaking of the display, the K20 Pro comes with a Super AMOLED display with a resolution of 1080x2340 pixels and supports HDR as well which produces much better colors when compared to IPS displays. The phone has very thin bezels and there is not ugly looking notch at all. You can enjoy 4K Movies in HDR and the experience is immersive. Mark my words! If you're a person who drops your phone more often than normal, then don't panic. Xiaomi has got you covered as the Redmi K20 Pro is protected by Corning Gorilla Glass 5 which makes the phone tough enough to withstand your day to day abuse. The rear cameras are placed the top center at the back and the front-facing camera is a pop up one with a motorized mechanism which is tested to last long in extreme conditions. The primary speaker is at the bottom of the phone and the mic is placed in a similar manner as well. The earphone speaker is placed at the top center position which easily blends in with style. The POP-UP module has a notification ring which looks cool and yes! The Redmi K20 Pro has a headphone jack!



RATINGS - DESIGN & DISPLAY



Design - ★★★★★
Protection - ★★★★★
Display - ★★★★★
IO Selection - ★★★★★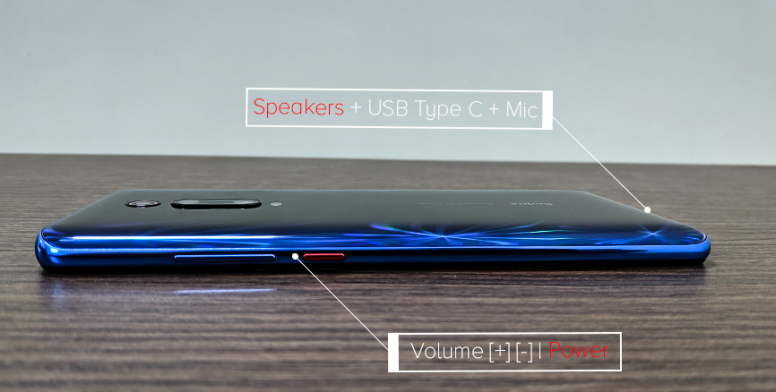 If you're going to design a smartphone, then it's a good idea to have a grasp of what makes up the modern smartphone in terms of hardware and software. You can then start to think about the possibilities these offers when creating user experiences. The better you know the device, the more you can exploit its capabilities within your products. This is exactly what Xiaomi does with its devices and the Redmi K20 Pro is no exception. The hardware selection is top-notch with the Snapdragon 855, a triple camera setup, a notch-less design, headphone jack, pop up camera, dual microphones for noise cancellation, massive 4000 mAh battery, power and the placement for the volume rockers and the power button is substantial. The display selection is of superb quality. Wait! Did I forget the fingerprint scanner? I mean is it missing? Well, the fingerprint scanner is implemented under the display and works like charm. So, you can place your finger on the screen and the phone will unlock securely. The Redmi K20 Pro has everything top-notch and leaves no room for criticism.



RATINGS - FUNCTIONAL DESIGN



Design Aspect - ★★★★★
Biometrics - ★★★★★
Display Quality - ★★★★★
Port Selection - ★★★★★
Camera - ★★★★★
Software [MIUI] - ★★★★★
Build Quality - ★★★★★
Hi Res Audio - ★★★★★
Sensors - ★★★★★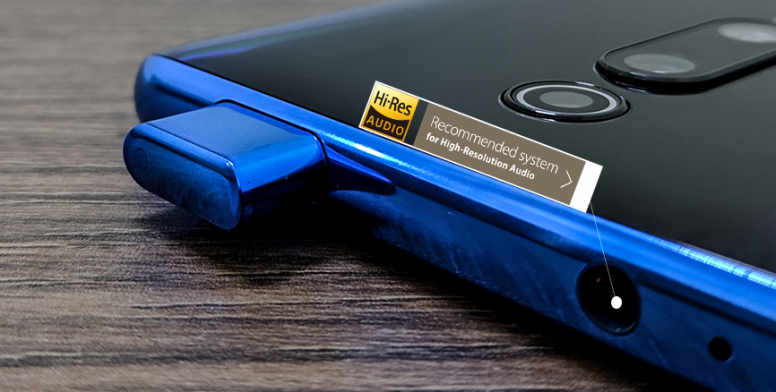 Not every smartphone manufacturer focuses on the entire industry but Xiaomi does. Majority of the smartphones lack Hi-Res Audio. Doesn't mean that those smartphones sound bad but for Audio Enthusiasts, sound quality is a huge deal because they want every bit of their music to be loud and crystal clear. The Redmi K20 Pro is Hi-Res Audio certified. If you're not aware of what Hi-Res audio is, Hi-Res, all known as High-Resolution Audio and highly analytic audio, Hi-Res Audio is a high-quality audio product design standard proposed and defined by Sony and developed by JAS (Japan Audio Association) and CEA (Consumer Electronics Association). The purpose of Hi-Res audio is to show the ultimate music quality and the reappearance of the original sound, to obtain a real sense of the original singer or performer in the live atmosphere of the performance. High-resolution music refers to the music format in which the sound information exceeds the CD sound quality, that is, the sample rate is greater than 44.1kHz and the bit depth is greater than 16bit.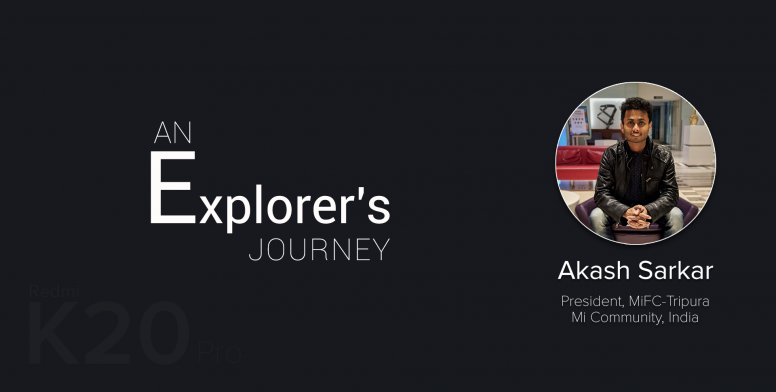 I feel myself to be very fortunate that Mi Community selected me as one of the Explorers for the Redmi K20 Pro. And being an explorer for the first time was really special for me. I was in Shillong back then and explored several places to capture nature's creations. Apart from that, something which I found really encouraging was the missions given by R0user and of course, getting inspired by the works of other explorers was pretty obvious. Overall an unforgettable experience.


The Redmi K20 Pro screams value from every nook and corner. The phone packs with everything a smartphone user needs and is designed accordingly as well. The K20 Pro is an all-rounder device with jaw-dropping performance and features. There is no room left for complaints.



YES! THE HYPE IS REAL!
Rate