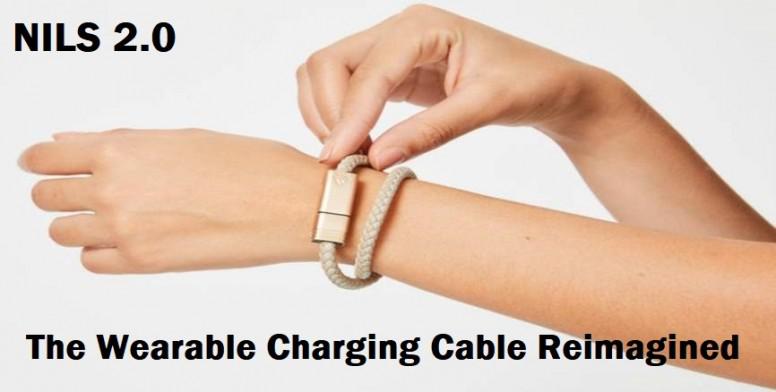 Hello Mi Fans!
Howdy, friends do you use the charging cable for charge your smartphone. Sometimes you need an outlet to charge your cell phone at the airport or bus station. Some time you tired of carrying cable in travel or some time you hate cables when it comes to wrinkle. Now today I will discuss some interesting charging cable that you can use as a bracelet. Today, technology has already exceeded our most advanced expectations, and even still, someone finds a way to push it further. With the NILS, this is another example of technology being pushed further and further. Made to be a fashion accessory with a strong functional purpose, the NILS is a bracelet when you want, and a charging cable when you need. The NILS 2.0 is the second generation of the popular NILS Wearable Charging Cable Bracelet. Completely redesigned, enhanced, and with added features, the NILS 2.0 is the charging cable of tomorrow, available for mobile users around the world today. So, without wasting your time let's talk about NILS 2.0 the wearable charging cable now.
➤ Better Design: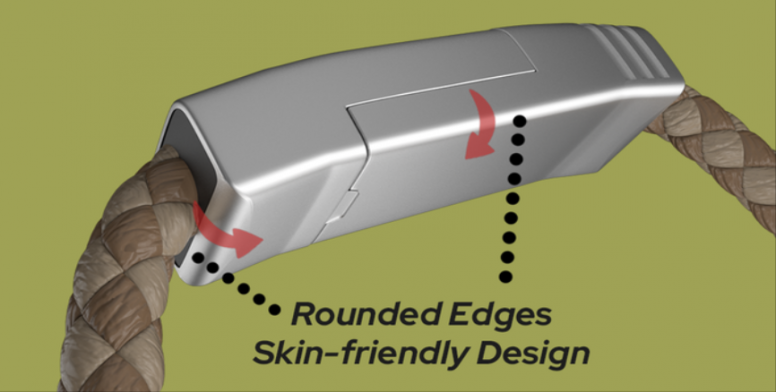 A more rounded edge and skin-friendly designed case offer users a more comfortable charging cable that can be worn as a bracelet around your wrist. The snap-proof tongue holds against the case so that the cable can't snap accidentally. We have not only kept the most popular colors from NILS 1.0 collection but also introduced the two-Toned Braided Leather collection to our NILS 2.0.
➤ Better Materials: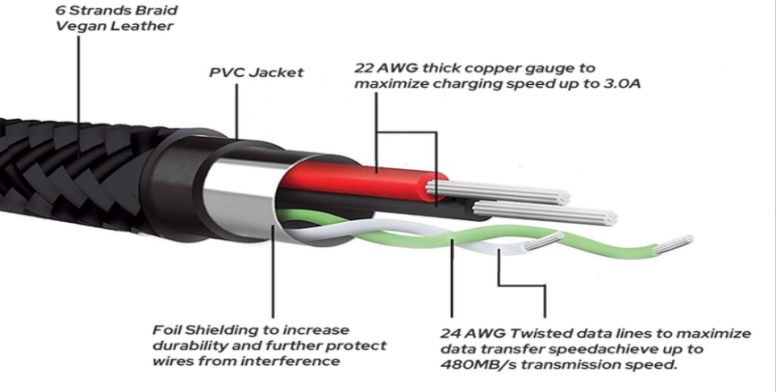 It will continue to use the Cruelty-Free Vegan Leather and we've handpicked the even more premium leather for the braiding. It has upgraded the surface finish to PVD coating for the casing same coating you found on the thousand dollars' worth for watches. These N52 Rare Earth Magnets have undergone a modification that secures them inside of the case now. It will not get LOST again anywhere.
➤ Better Performance:
A great product is all about attitude and being relevant. Our innovation process not only included creativity, but also usability, accessibility, and functionality. A perfect balance between classy and quality, the matte finish on the metal case elevates the sleek look and retain a touch of design details.
➤ Highlights:
● Water Resistant:
What if your NILSexpose to water when you wash hands or caught by rain? Simply dry it out thoroughly with soft cloth or tissue before using it. DO NOT bring in shower or pool.
● Support Fast Charging:
Sometime you will wait to charge for more up points of your smartphone battery, but this will support fast charging. So now Hassel free end of your batter then put cable init and you have good to go in some time it will charge faster.
● Personalized Size:
It has understood that size matters. Half inch already matters a lot. Thus we offer 4 sizes for each model, Solo & Duo, from XS to XL, from a wrist size of 5 7/8" to 83/4". NILS is not only a charging cable that you can wear but also an EDC, an accessory to you. NILS is probably the most personalized wearable charging cable in the market. Today, NILS 2.0 is ready to once again turn the mobile industry on its head.
Check out the NILS 2.0 the wearable charging cable here
NILS 2.0 is a stylish and necessary USB cable for all the mobile users. It has a perfect combination of fashion and technology. You can wear it as a fashion bracelet and can carry it with you all the time. It can support up to 3.0A fast charging. Its snap-proof tongue prevent cable to snap accidentally.
Copyright Disclaimer: The data and imagery provided in this article belongs to their original creators!
Be the first to be informed: Follow us
Recommended Threads:
Big Thanks to
Thanks to Admin @R0user And Thanks to Our Beloved SMod @Furqaan Saikh And Our Mods @Harisankarg For Continuous Inspiration and Guidance and Supervision.
Thanks for Reading
So, what do you think about this about NILS 2.0 the wearable charging cable? Please share your thought in the comment section below.