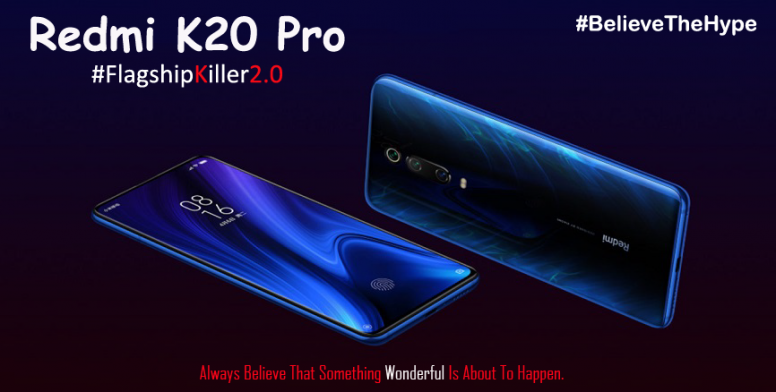 The much anticipated Hype is Real and the "Flagship Killer 2.0" is here to make you #BelieveTheHype.
Hello Mi Fans!
Believe me when I tell you that Redmi K20 Pro is truly yet another 'flagship killer' by Xiaomi. This is one of the most innovative device in the present times. After using it as the explorer device I can proudly say that "I Know Better". Since few of you are still waiting to get your hands on the 'Fastest Smartphone on Earth' right now why don't you hold your position and take a virtual glimpse of the device and know more about it from my point of view?! Seems interesting! Right.
Are you ready for K?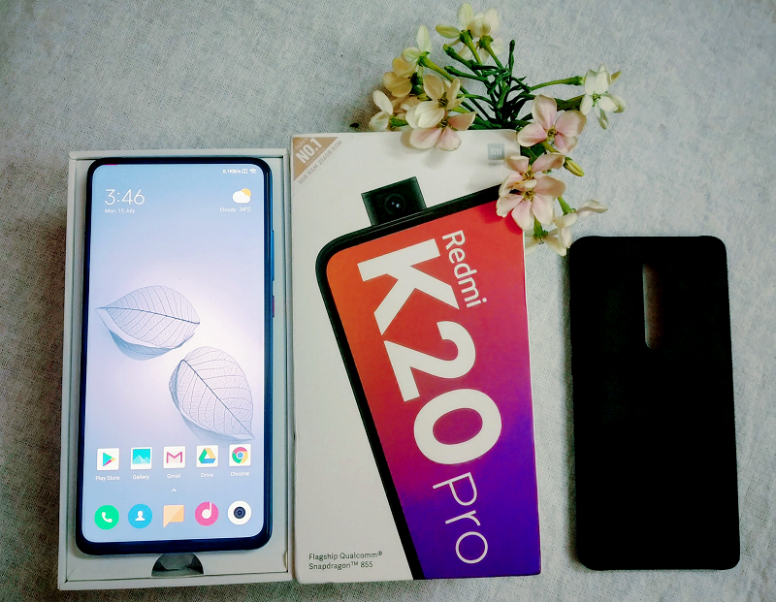 Here is a glimpse of the amazing device.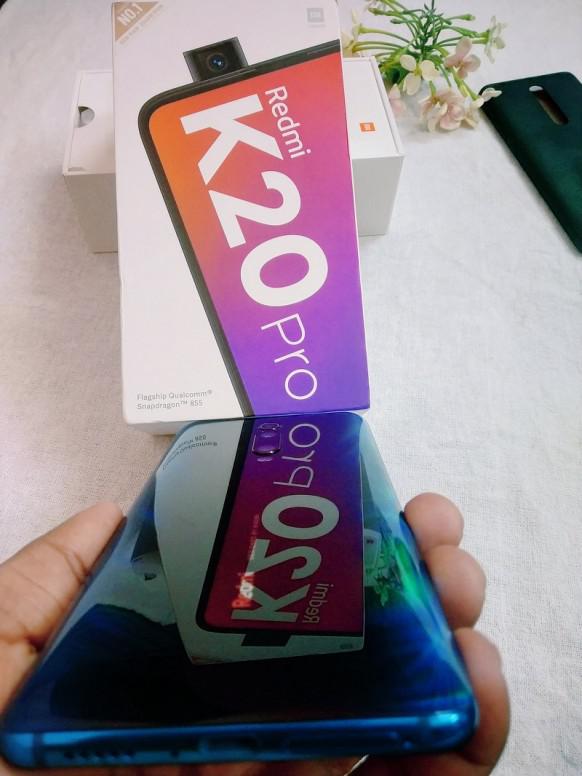 Redmi K20 Pro is packed full house with a bunch of cool specifications which you are surely going to love for sure. It comes with the latest Qualcomm Snapdragon 855 Processor, an Octa-core processor chip. The AMOLED 6.39 inch Display along with the Pop-up Selfie Camera are the most astonishing and stand out aspects of the Redmi K20 Pro. This is the first time that both have been used in a Redmi Smartphone to be released in India. The 48 MP AI Rear Triple Camera clicks stunning shots in Daylight and Low light as well.
Before we go further let's have a quick glimpse of the Device Specification below: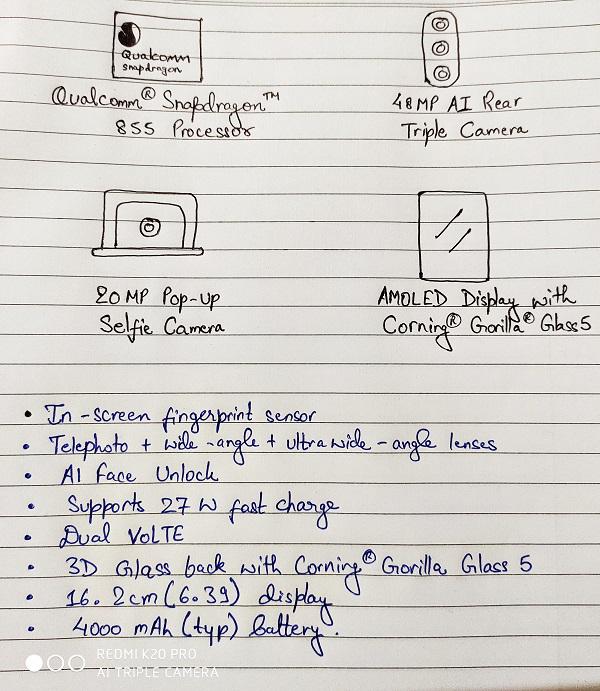 Above were the important specification of the Redmi K20 Pro. Let's dive into some of the features and know more about each of them one by one.
Redmi K20 Pro comes with the latest Qualcomm Snapdragon 855 Processor and it is a dream for every gamer to hold a device which packs the fastest processor available. The CPU reads Octa-core max 2.84 GHz Processor. My first hand experience was with the processor was while starting PUBG at the same time on two different device and I could easily feel the difference between the two. The best part was that I had never experienced PUBG on a smartphone which started with the "Graphics set to High based on your device" with default set to High-Dynamic-Range graphics. You can check it out below:
It feels really amazing while playing PUBG or any other games like Asphalt 9, Need For Speed Most Wanted etc. The smoothness and speed due to the amazing Snapdragon 855 processor just makes the Redmi K20 Pro a class apart. While testing for the number of apps opened in 1 minute, I was able to reach 35 apps count which is impressive and shows the strength of the device.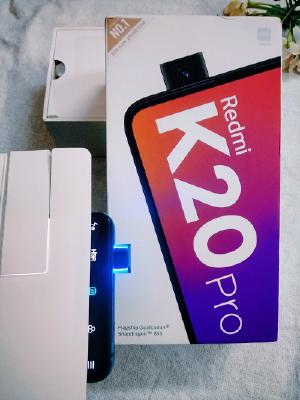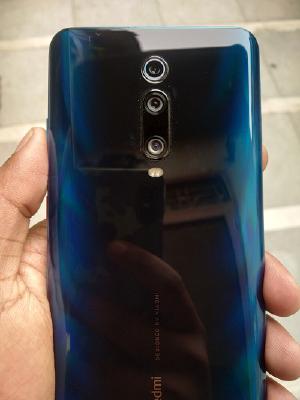 Redmi K20 Pro boasts of 48MP AI Triple Camera which includes Telephoto + wide angle + Ultra wide-angle lenses to take breathtaking shots.
The most intriguing amongst all the features of the Redmi K20 Pro is the 20 MP Pop-up Selfie Camera which comes with cool Camera Effects when it pops up. When the device first arrived the first thing I did was to check the Camera both Front and Rear. The results were just stunning.
During the Explorer Mission, I was clicking pictures from all across Delhi and I would love to show you some samples out of it: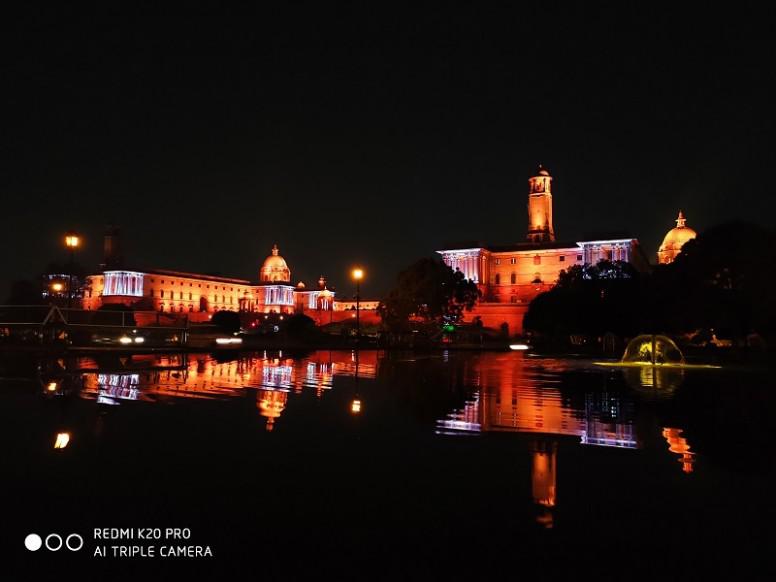 Rastrapati Bhawan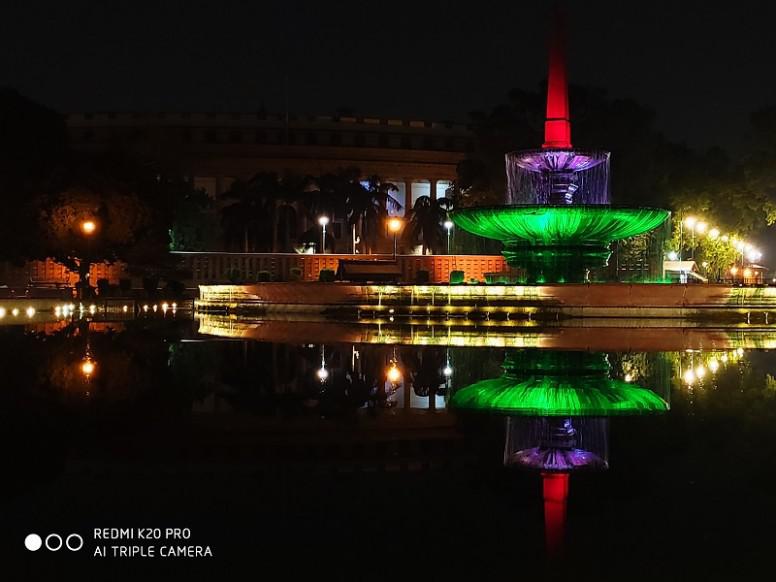 Sansad Bhawan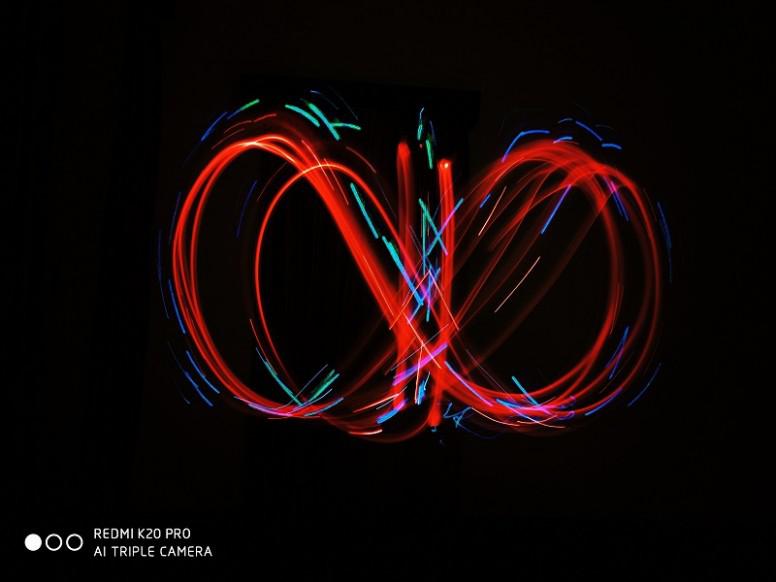 Exposure Shot as you get the Pro Mode for Perfection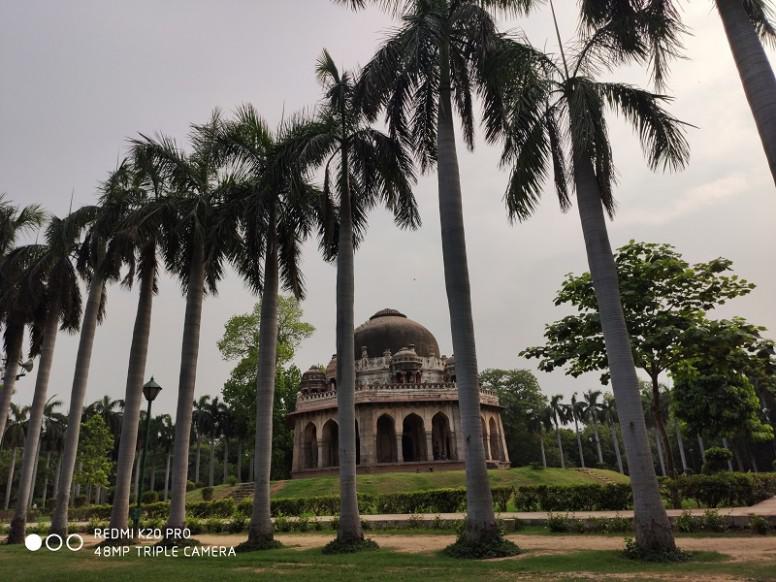 Lodhi Garden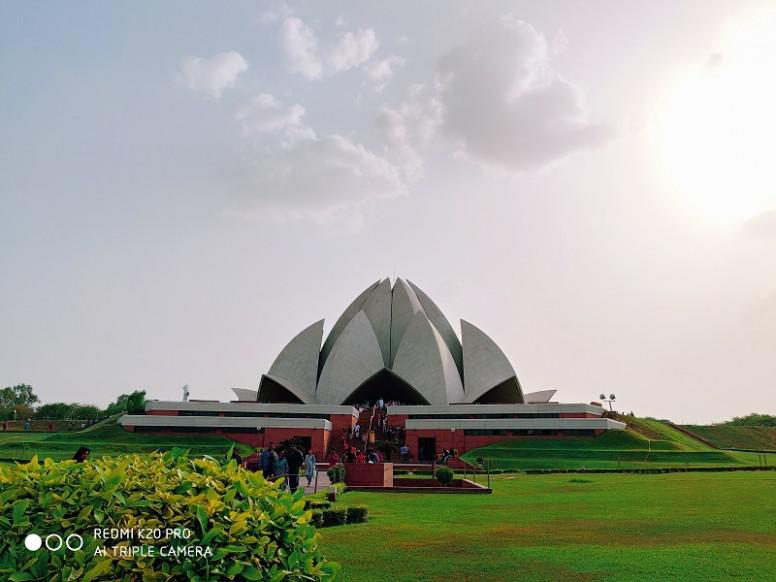 Lotus Temple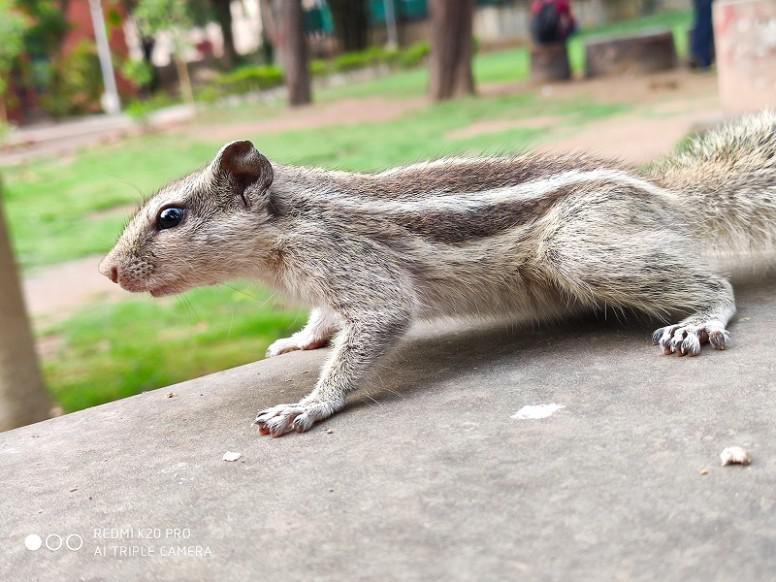 A cute Squirrel
The camera also captures videos at 960 FPS Slow-motion and includes PRO mode for taking exposure shots. The Palm Shutter is an amazing inclusion in the camera feature and according to me it should be included in each and every device from hereon.
The Redmi K20 Pro has an AMOLED (Active-Matrix Organic Light-Emitting Diode) 6.39 inch edge-to-edge screen display which has a screen to body ratio of 91.2 percent offering a resolution of 1080 x 2340 pixels and is protected by the Corning Gorilla Glass 5 for toughness.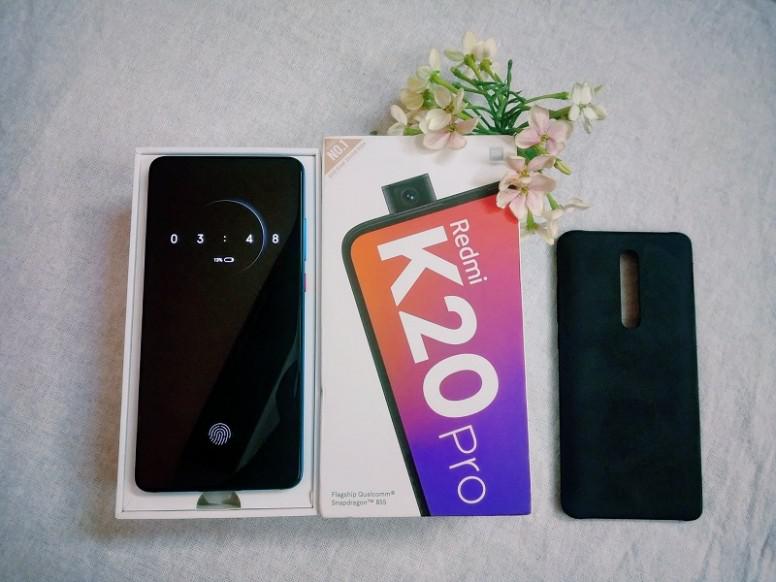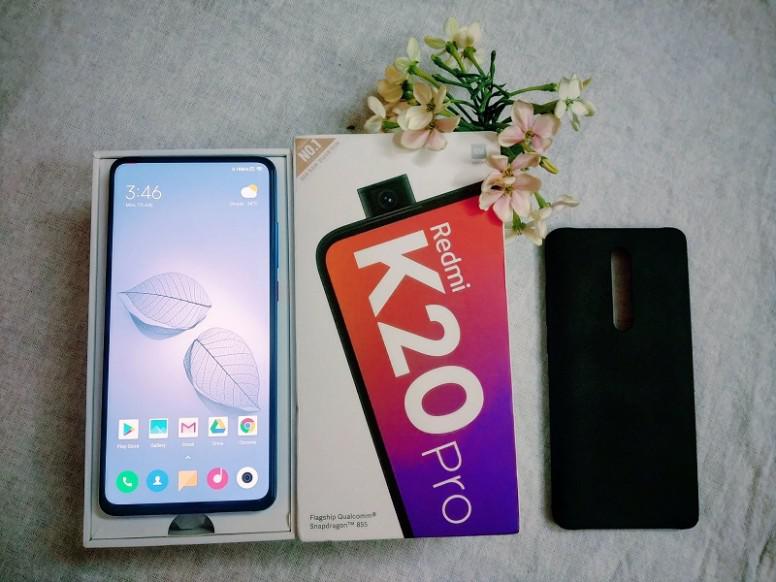 The display also boasts a seventh-generation optical in-screen fingerprint sensor which is a first of its kind by Xiaomi for the Indian users. The full bezel less display on the device without any notch or punch holes due to the Pop-up Selfie Camera makes me fall in love with the device over and over again.
Below are two bonus shot for you that I clicked. Its an illusion shot.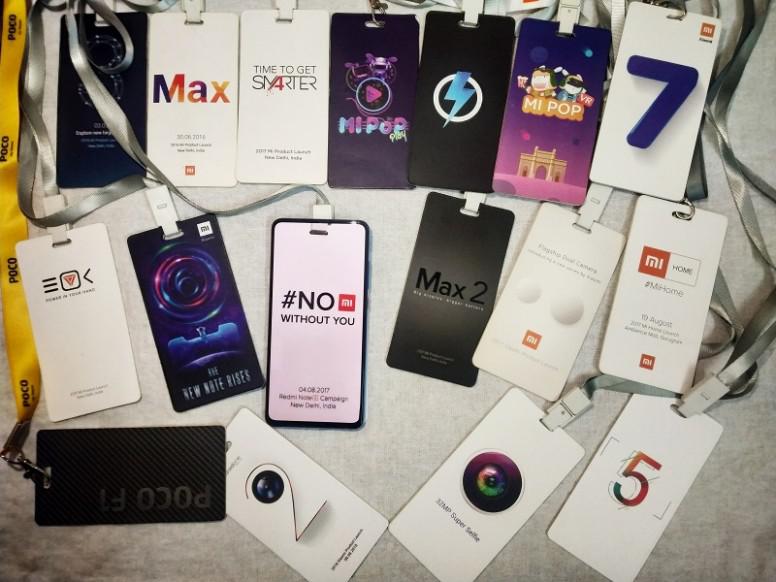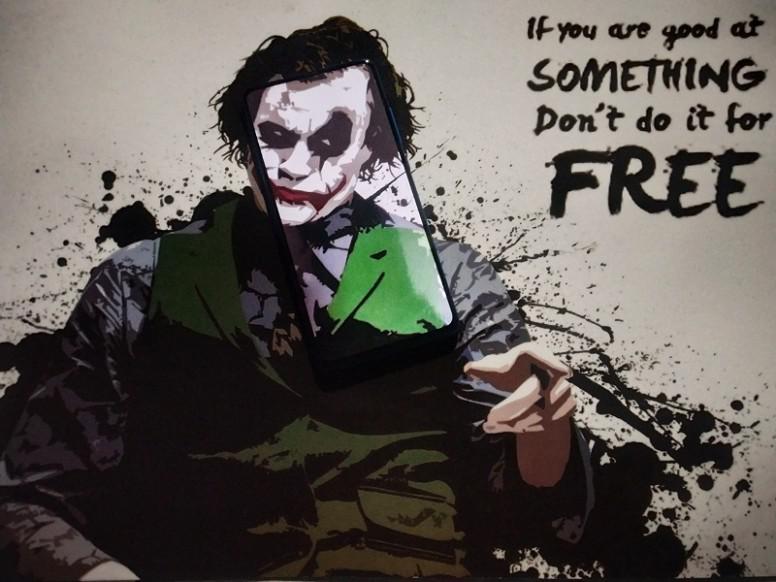 Were you able to identify the Redmi K20 Pro at one look? Do let me know in comments.
The Redmi K20 Pro packs a vivid design in a 3D four-curved large arc body. The rear panel of the handset utilizes the nano-holographic technology that produces flamed textures giving an amazing rear outlook. It feels amazing while holding and due to the curved arc body it is easier to hold the device without any fear of dropping the device.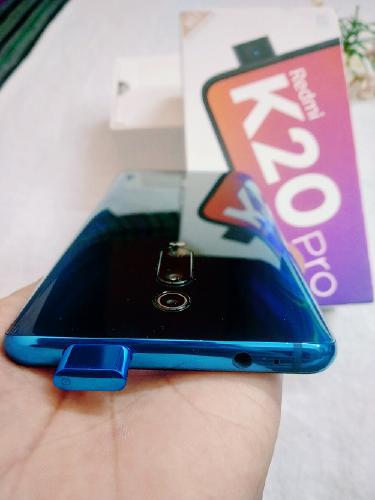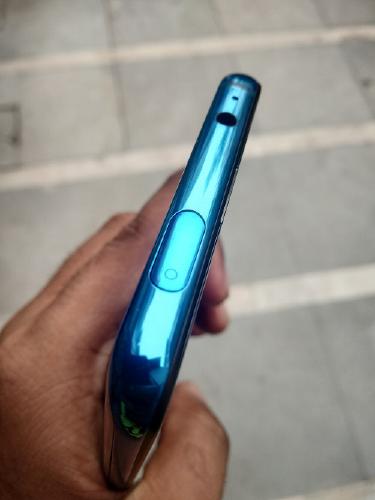 The best thing I love about Redmi K20 Pro is that having such an elegant design it is still able to retain the thin build quality and headphone jack. Yes! It has a headphone Jack. Do you hear me all you Music lovers out there! The phone also includes a Type-C port which is the general trend for every flagship smartphone.
Anything else that I liked includes the Battery of Redmi K20 Pro
Redmi K20 Pro has a 4000 mAh (typ) battery and for such a Flagship Killer device a powerful battery lie is a must for day to day use. One a full charge and with device usage like a normal user I was able to get SOT of 16+ hours which includes listening to songs, playing games like BB Racing, Score hero, PUBG and watching a 2 hour long movie as well.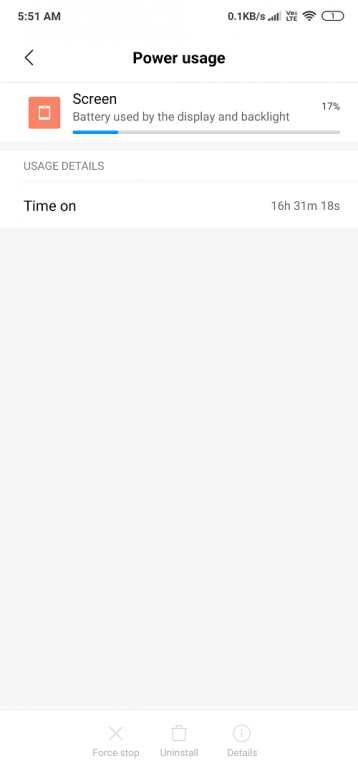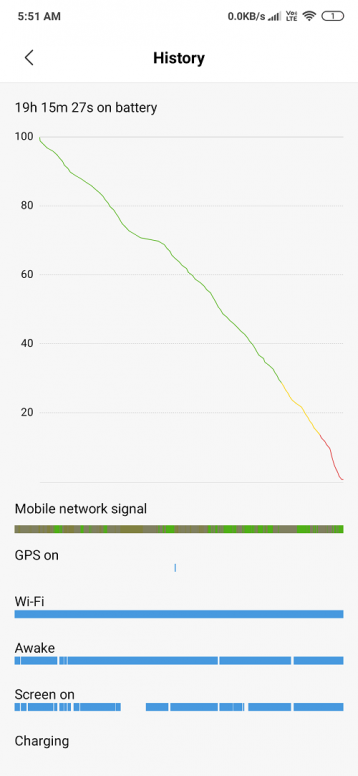 According to me the 4000 mAh battery is sufficient to last a day or more if you are not a heavy user and even if you are one then the device will not disappoint you as it also supports 27W fast charging.
The Redmi K20 Pro is yet another 'flagship killer' by Xiaomi and I can proudly say that Yes! This is one of the most innovative device in the present times. All I have to say is I #BelieveTheHype because "Flagship Killer 2.0" is here to kill the competition.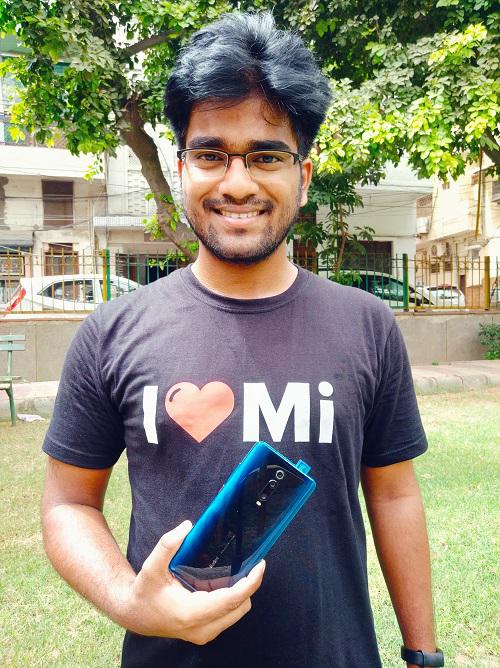 Explorer Lithium
ABHIJEET KUMAR
Mi FC Delhi President & Mi Photography Team
Mi Community, India
Rate