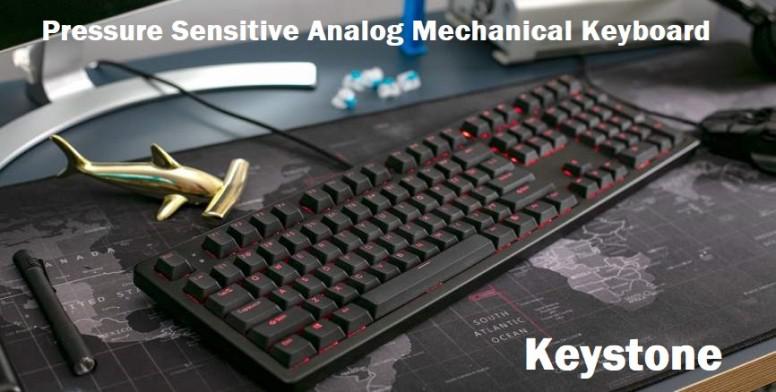 Hello Mi Fans!
For most people, the primary purpose of their keyboard is… typing! For a keyboard to truly be good, it's all about making typing as comfortable as possible while maintaining as much speed and efficiency as possible. A mechanical keyboard that features built-in artificial intelligence that adapts its response to typists' behavior. The new offering, known as the keystone is compatible with Windows, macOS, and Linux devices, and uses theA.I. in its firmware to learn from consumers' unique typing habits and adjust the responsiveness of each key to improve the accuracy of the keyboard overall. Keystone is a new mechanical keyboard that aims to reinvent all the key aspects of typing. Rather than just making things more comfortable, it actively works with you to get stuff done faster. It all sounds quite promising, and if all of the planned features happen, this might be a keyboard that both people using their computer for work and play will need to keep on their radar. So, without wasting your time let's talk about Keystone sensitive analog mechanical keyboard now.
➤ Technical Specification:
● Mechanical Input Club Silo Switches, magnetic, billion press technology
● Linear, Clicky, and Tactile Options available
● 1000 Hz USB polling and NKRO
● Analog input from all keys — perfect for games or applications
● Configurable switch activation point for typing comfort or gaming performance
● Hot-swappable switches without troublesome metal legs or sockets
● Open Source firmware, fully programmable — custom key assignments, macros, and more
● Dual RGB indicator LEDs (Caps Lock / Num Lock)
● Elevation angle adjustment (5, 10, and 15 degrees)
● Full-Size or Tenkeyless physical layout, ANSI-US only
● SILO Tactile, SILO Linear, and optional Clicky SILO Beam Springswitches
● NKRO, magnetic (Hall Effect) sensing
● Per-key HD Analog Control fine movement in games and apps
● Adaptive Typing AI modifies activation point based on your hands
● Per-key custom RGB lighting and animations
● Optional doubles hot PBT shine-through keycaps in Cherry profile
● Prototype dimensions (Full-Size): 460mm L x 144mm W x 38mm H
● Prototype weight: 1500g
➤ Design: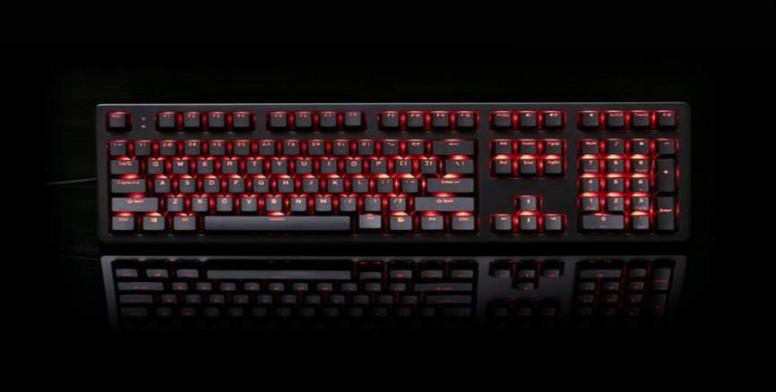 The direct integration of A.I into a hardware input device like the keyboard makes for a novel concept, but as the project was only recently launched, its actual impact on typing performance remains very much to be seen. The biggest test the project will face will likely be the companion HID-IO the program since that's what will make or break the customization features. While it's easy to imagine that HID-IO will accommodate popular creative software like Adobe's suite of tools for the custom keypress mapping, software that is more off the beaten path may get neglected. And given the wide array of game developers and platforms out there, there will ostensibly be limited gaming support for HID-IO right off the bat. On top of that, even where their support in HID-IO for a given game, adding another layer of software between your keypresses and your game may introduce the kind of lag that many gamers chafe at finally, the way the HID-IO software handles profiles for wordprocessing optimization will enter the equation as well. For instance, whether it can accommodate multiple profiles or the degree to which it can adjust for changes in a single profile over time or across use cases, will have a big impact on how useful the A.I. proves itself. And, of course, there's the tactile feel of the keyboard itself there are enough veteran players in the peripherals market that make well-received keyboards that a new entrant may not easily squeeze in.
➤ Technology Overview: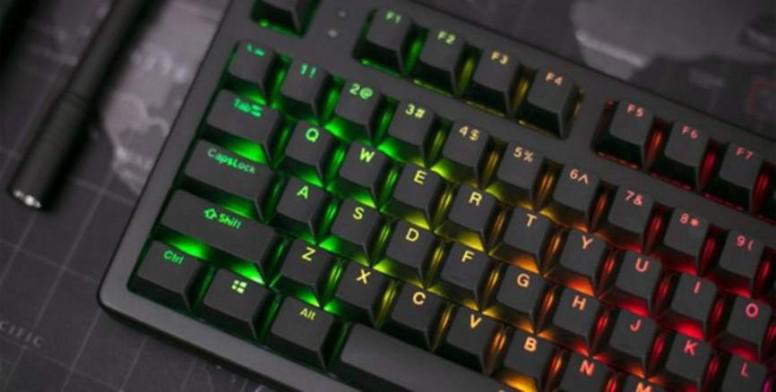 The Keystone Mechanical Keyboard is an unparalleled leap forward in typing and gaming technology. It combines two new features High Definition AnalogControl and per-key Hall Effect (magnetic) sensing for supreme performance. Put simply, each key can indicate how far it has been pressed down. This pressure sensitivity enables remarkable flexibility in games, artistic programs, and general computing tasks. Its underlying hot-swap SILO switches allow for near-infinite customization, billion-press durability (20x the industry standard), and HD Analog Control for everyone. Today, Hall Effect sensors are widely available. They've used in everything from electric motors to laptop lids new manufacturing techniques made them affordable. Sensitivity improvements and modern programming knowledge allowed our teams to innovate with Hall Effect, we're bringing magnetic switches back the right way.
➤ Features:
● The Switches:
Hall Effect switches use magnetic field strength to track key movement. This is substantially better than traditional bent-metal contacts in every way. You can adjust how far a key must be pressed to output a letter, sense a keylike an analog game controller stick, and gain better overall physical performance You can even have an action tied to a half-press or bottom out, anything in between works too. Low friction Hall Effect switches can last for billions of presses. Their astonishing longevity and smoothness can be traced to one design element: the lack of physical electrical contacts, which continuously degrade in normal switches. Cost, old sensor designs, and lack of innovation kept Hall Effect switches.
● Analog Tech:
Analog tech offers a better, more feature-rich future. Standard keyboards use digital sensing, which results in an ON or OFF signal (1 or 0). Analog technology is more like a gas pedal it reads every position between those extremes. CAD applications, games involving movement, and drone controls are just a few of the infinite applications of analog technology. Our OpenSource firmware means that the Keystone can be adapted to practically any purpose, which is why it's so groundbreaking. We expect video games to receive the most immediate attention. Console games make heavy use of analog input for variable movement, which hasn't always translated well to mouse and keyboard setups. Most PC gamers have been stuck with digital input a fairly unnatural way to play like a toggle for the run or pressing the W key multiple times to move at less than full speed. The Keystone's analog switches do away with that jittery movement while outperforming existing analog tech across the board.
● Adaptive Typing:
Adaptive Typing AI offers significant comfort improvements for typists. Everyone has different wrist, hand, and finger sizes even when comparing their own appendages. The Keystone keeps track of how hard and far you tend to press each key using HD Analog Sensing. After a few hundred presses, your keyboard can automatically tweak how far you need to push a key down before sending a signal to your computer. This accounts for all typing styles, whether you bottom out or float over the keys, and puts less stress on non-central fingers like the pinky. It will also sync well with AI-Driven Autocomplete systems; you could hold a key down to complete a word or sentence once that integrations become more common.
● Gaming:
Video games allow us to interact with the digital world in ways that delight and amaze us. Unfortunately, interface hardware tends to have frustrating limitations that ruin immersion the ability to shift your mind into a game's reality. Analog keyboards remove many of those pain points. Analog keys can control player speed, intuitively stack build options in games like Fortnight or control stand/crouch/prone positions via a single key. The tech offers so many benefits that digital keyboards will inevitably die out at least for gamers.
Check out the Keystone sensitive analog mechanical keyboard here
This feature also applies to gamers, as the same pressure-sensing features will apply there. Since gamers tend to spend hours at a time sitting behind their keyboard, this can prove to be a big deal. Pressure-sensing is also useful for performing a variety of functions on the keyboard. For example, pressing down halfway can do one thing, while pressing a key fully would do something else. The keyboard is also fully programmable, so creators will be able to customize keys based on what they need, including the use of macros. Some other things worth noting about Keystone include swappable SILO switches, multiple levels of clickiness, programmable RGB lighting, and super-fast response time. The technique of this keyboard is made very well. Here controls your game and typing. Its every button is made in a modern way. I hope. That you will love.
Copyright Disclaimer: The data and imagery provided in this article belongs to their original creators!
Be the first to be informed: Follow us
Recommended Threads:
Big Thanks to
Thanks to Admin @R0user And Thanks to Our Beloved SMod @Furqaan Saikh And Our Mods @Harisankarg For Continuous Inspiration and Guidance and Supervision.
Thanks for Reading
So, what do you think about this about SubCruiser wearable jetpack underwater scooter? Please share your thought in the comment section below.