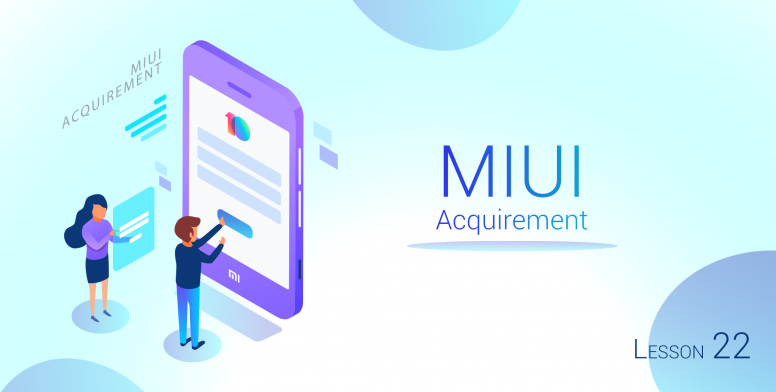 Hello MIUI Fans,
Hope you all are doing well and we hope that the series is quite fruitful for you all to know and experience some really cool quick MIUI lessons. Even though you are using MIUI for a quite long time, sometimes you may find things confusing. But don't worry, you probably won't be the only person who has the same issue or doubt. That's why MIUI Acquirement has been created! With this note, let's start today's lesson without delay.


*TOD: File your ITR with the help of MIUI App Vault!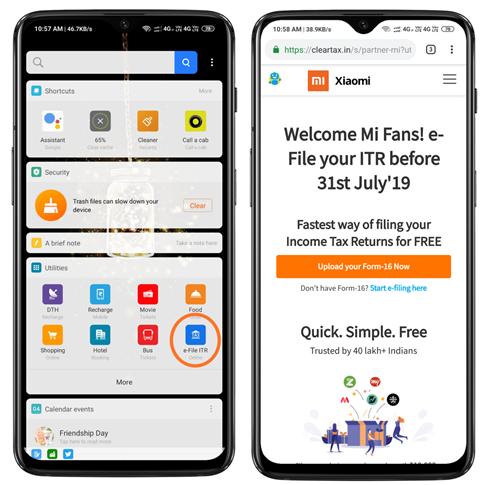 As many of you all know ITR stands for Income Tax Returns and the due date was 31st July but now has been extended to 31st August, so you still have time to file your return to avoid penalty and interest. The filling process is very simple and hassle-free. Just upload your details and process with the required fees, that's all!

✒ Steps:



Head towards MIUI App Vault (Swipe to right from homescreen of Default Launcher).

Under Utilities - E-File ITR.

Follow the required steps and fill all the required information to process your return!


Regards,
MIUI Moderator,
apiyush265

*TOD: Tip of the day


This is it! So you can now file your return with zero trouble!

Is this short tutorial helpful to you? Let us hear your views and experiences in the comments section below.




Rate