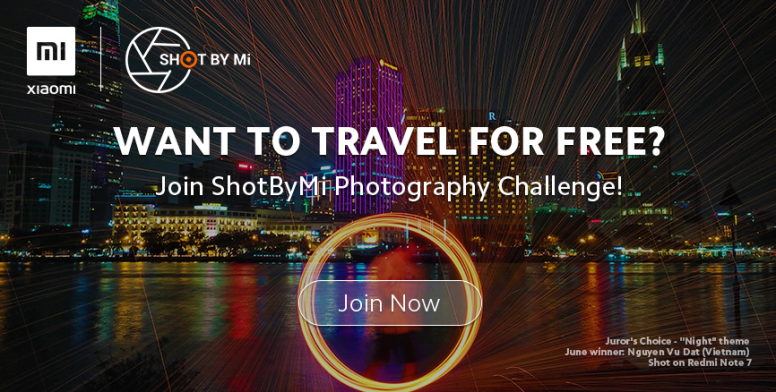 Mi Fans, it's August already!



Traveling for free, isn't it the ultimate dream?

Well, now that dream can come true if you have the knack and you accept the ShotByMi Photography Challenge! And yeah, it's free for anyone to enter having the Xiaomi device. Join us now and showcase your amazing photographs!




For new and returning participants, every month is a fresh start, a new chance to participate in the contest again. Submission is open until October 2019!




ShotByMi Photography Challenge

Click to Join Now!

You could really travel for free!

(T&C apply)




What to win?

Grand Prize

The Grand Prize will be given to six winners, and these six people will be rewarded with a complimentary photography tour during the first quarter of the year 2020, along with a free Mi 9 flagship phone that you can take home!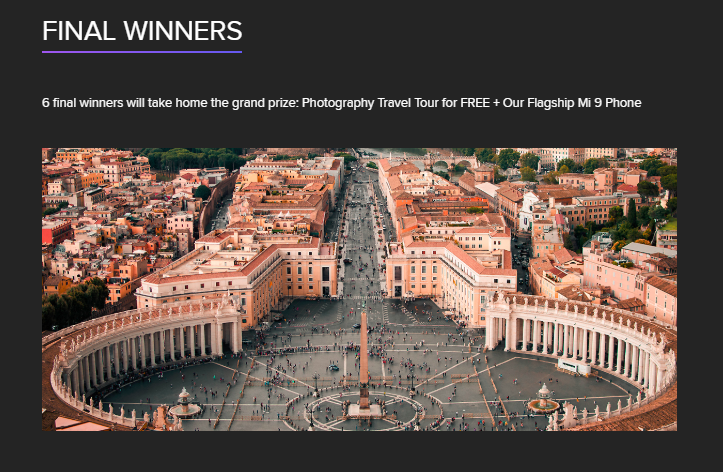 If you think the grand prize is a little too far to reach, do not worry. We have 13 winner awards every month, 6 The Most Popular award, 6 for Juror's Choice award, and 1 for Redmi Note 7 Pro Special award.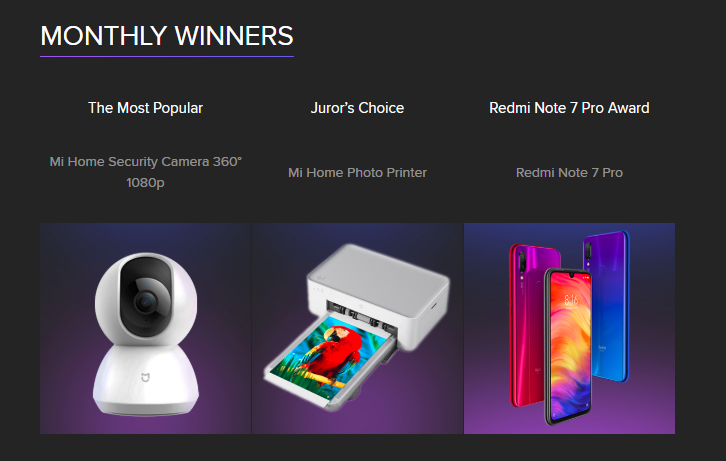 Also, do note,
We are going to have some updates on the themes:
The new theme 'City' will take place of 'Street', you can upload photos of Architecture, Street, Fashion.
For the theme of 'Life'; please upload photos of Documentary, Food, Creative.
We will have a special theme soon too, please wait for the surprise.

Here are some guidelines if this is the first time for you to participate in ShotByMi:
General
The contest is free to enter and open worldwide (excluding China) for participants using a Xiaomi phone.

The contest is open on 3 sites: global, India, Russia.

Three types of awards every month, including one special award for Redmi Note 7.

Final winners have a chance to win a free trip and a free Mi 9.

Detailed T&C please see at the end of this thread insert the first announcement thread(posted around 5.13) link here.




When
Entries are open from May to October 2019.

Monthly winners will be announced between 15th-20th from June to November.

Final winners will be announced four to eight weeks after the last batch of monthly winners.

A grand tour is rewarded to our 6 finalist winners which will take place in the first quarter of 2020.



How
Participants can submit entries to all themes every month, each entry accepts a maximum of 6 photos per the theme.

After entry submission, photos will go through system review within 48 hours.

You will be able to see the status of your entered photos and awards on your profile page.

You may share your entries to social media (Facebook, Twitter, etc) to get family and friends to like your photo.

All winners will be announced online. You can always check our site for the list of the winners. Of course, in Mi Community too!



What are you waiting for?