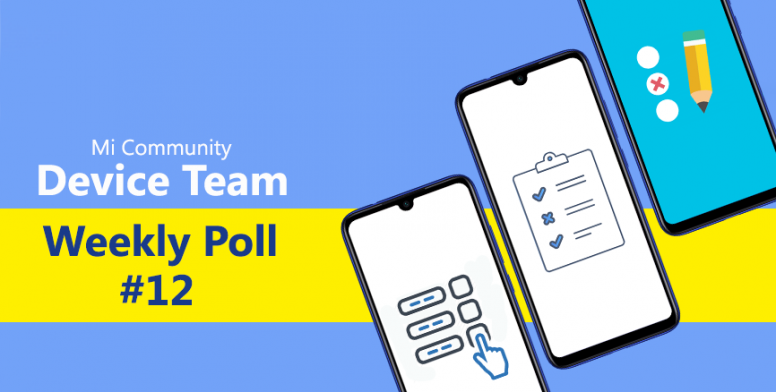 Hello Mi Fans,
Welcome to another session of Device team weekly poll. To all new users, The weekly poll series by the device team is a type of session in which we try to discuss different features and give you the opportunity to provide us with your feedback.
Today we will discuss different speaker setups in smartphones.
So, let's start...
Smartphone Speaker setups:
The speaker setup we are discussing is about the loudspeaker which is a common feature of all the devices in the market. We cannot think of a device without a loudspeaker. Even Though it is an inevitable feature of the smartphone, there are different speaker arrangement as we have seen in cameras. Let's discuss each one of them
Single speaker setup :
This is the most common setup of Loudspeaker in smartphones nowadays. Even Though the speaker is an essential feature, most of the users prefer to hear music or watch movies with headphones than using the speaker itself. So much of the interest is not given in the case of speaker arrangements by smartphone manufacturers. This kind of setup is the most simple, cheaper and most common one. Due to its low cost and limited user interest, theses setup is done on all devices from low budget to even higher-end devices. As it has a single speaker, it lacks the effect of Stereo speakers.
Dual Speaker setup:
This is a feature which we could see mainly in high-end devices or gaming devices which are the ones which care about the stereo sound effect. This feature may not be very much of the user entertained. The implementation is also costlier than the other setup and the implementation can cause more ports and holes to the device and also influences the weight of the body. Due to these reasons, it is not much common in the low end to budget segment smartphones.
Dual Speaker setup by using earpiece:
This is a newly developed method which is now implemented by different smartphone manufactures on mid-range to higher-end devices as a dual speaker is also considered as a benchmark in some cases. The addition of an extra speaker can increase the weight of the device, can reduce the water resistance capability. So the smartphone brands have come up with the technology to use the earpiece as the secondary camera. The earpiece is usually a low powered speaker used mainly for calling purposes. In this setup, the earpiece speaker is little more powerful so that it can act as the secondary speaker. This is a great innovation as it doesn't add any new speaker but just the revamp of the existing earpiece.
Since we have discussed the different speaker setups, now it's your time to give your feedback.
Do take part in the poll and leave your comments in the comments section and take part in the discussion.
That's it for today Mi fans...
Hope to See you in another thread.
Subscribe to our columns to Stay updated with interesting Debates, Polls, Tutorial and more from Device Team: