Mi Fans,
We have one awesome piece of news to share with you! Today we are introducing the long-awaited MIUI ROM Download Portal for Mi Community, India.

With the Introduction of MIUI ROM Download Portal, we intend to round out the experience of downloading MIUI ROM for our users. It will simplify a great number of things that, until now, required a bit of effort from our users.

Keeping the device list arranged neatly in chronological order of release date and always delivering the latest version of ROM, MIUI ROM Download Portal will make the downloading of MIUI Recovery ROMs and/or Fastboot ROMs easy for all our users. It will be available under desktop and mobile version of Mi Community website as well as on Mi Community app.

Along with the ROM download portal, for the users who are new to the MIUI ROM flashing, we have the flashing guides to help them through the process step by step.



Where to download ROM?
Recovery ROM Download

(available on app/m/pc)
Fastboot ROM Download

(opens only in desktop view)
ROM Flashing Guide
(opens only in desktop view)
From where to enter?
Mi Community App

Download & install Mi Commmunity App
From homepage, enter into 'MIUI' tab
Click on the top banner 'MIUI ROM Download Portal'

Desktop website


Mobile website

Open https://in.c.mi.com
From the hamburger menu on the left side, click the subforum named 'MIUI ROM Download'

Preview screenshots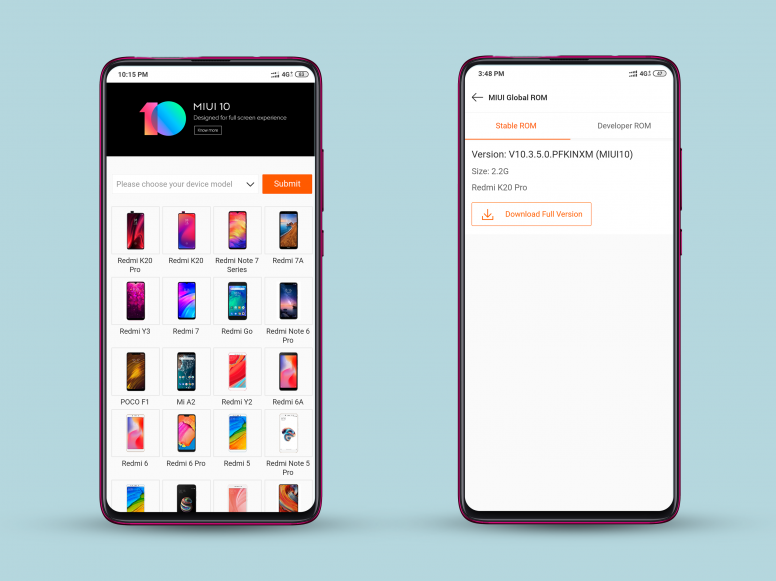 in Mi Community App, click MIUI tab from homepage and then top banner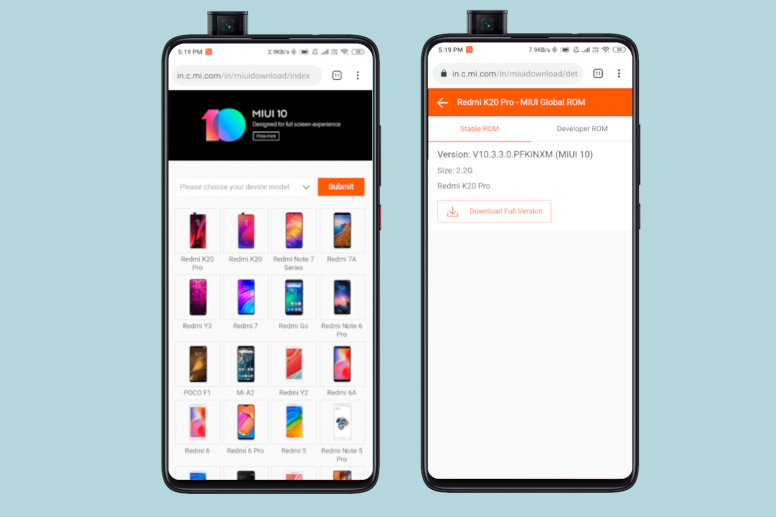 Mobile version of the MIUI ROM Download Portal & example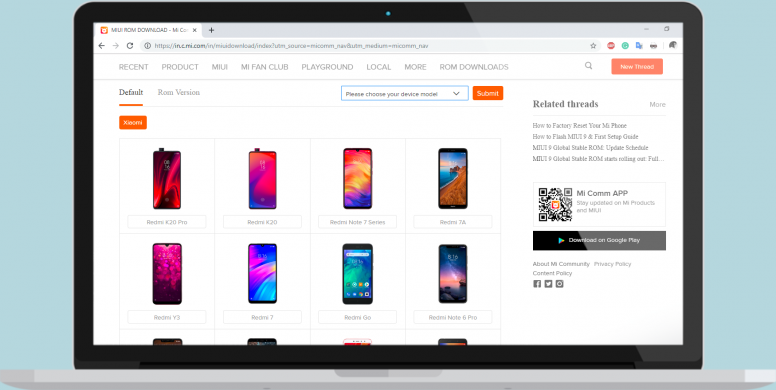 Desktop version of the MIUI ROM Download Portal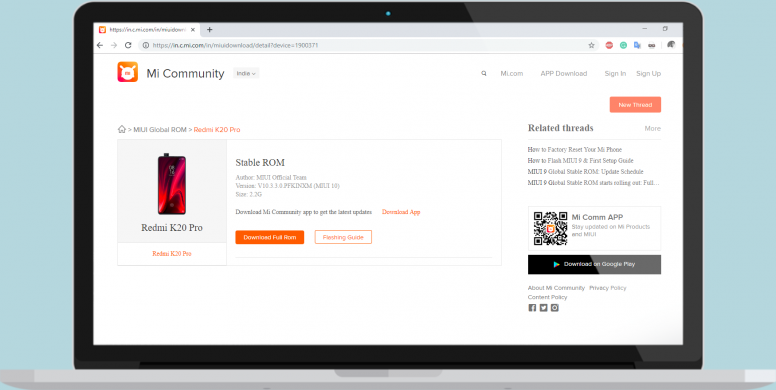 Example ROM Page for Redmi K20 Pro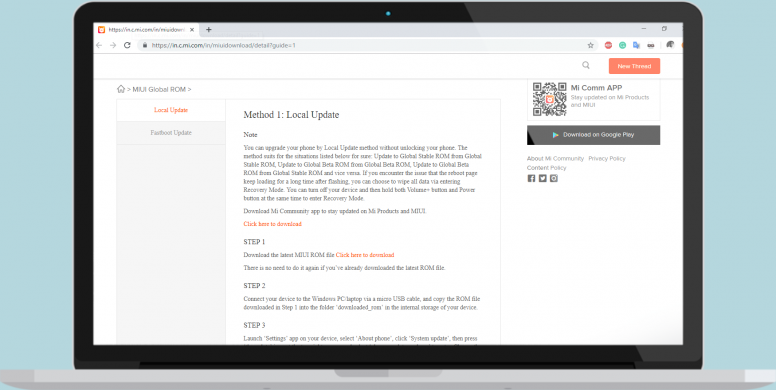 Flashing Guide: For Recovery ROM update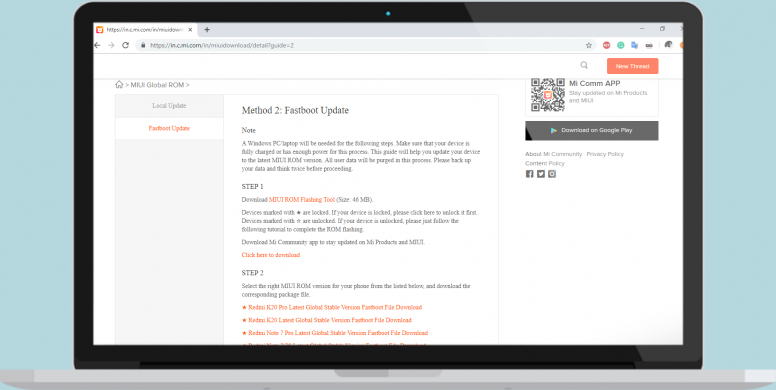 Flashing Guide & Fastboot ROM Download Page





FAQ
Why the latest released model is not visible?
The latest released models will be visible only after the first OTA release.

Why I can't see other device models, not released in India?
MIUI ROM Download portal only serves ROMs for the devices released officially in India.

Why the app portal doesn't have page for fastboot ROM downloads and guide?
Since PC is required for fastboot flashing, we would like you to use desktop portal in order to avoid confusion for new users.


There is still so much more we'd like to do to make the MIUI ROM Download Portal even better, and we would appreciate your constrcutive feedback in that direction so feel free to enlighten us below in the comments.


Rate