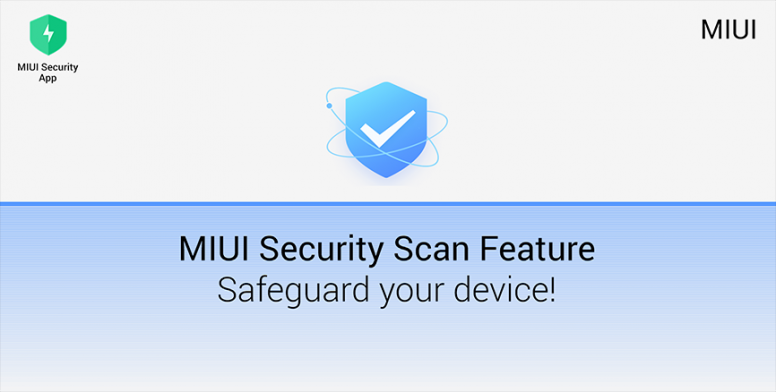 Mi Fans,
Mi Security app is an asset to our MIUI users. It comes with many such features which are boons for us, such as Whatsapp & Facebook cleaner, Test Network, First-Aid and many more. With the recent 2.9.4 update, many new features have been introduced and also there has been a tremendous amount of improvement in the Security Scan of your device.

✒ Security Scan feature in detail:
Virus & ransomware attacks are increasing these days as everything can be done with our smartphones. We make payments, save personal & Office data, sometimes confidential data too; these all must be safe for us to conduct.

The Security Scan initially scans your device's:
-- It ensures that your phone is safe for Online money transactions. This is the most needed feature, as nowadays we all buy everything online. Payments through UPI, E-Wallets & card/net banking are made easy and secure enough so that you don't have to worry about any password leaks or misuse.
-- As we all suffer from virus, in the form of Viral fever & all. Our phone is also prone to suffer from deadly viruses. There are various kinds of viruses available in the cyber world, which can do that which you can't even imagine.

And of Privacy & Security.

-- No worry for your data to be leaked. Security of the data is very important as we store our personal information & all work data is also synced to the Device. Security, as the name suggests keeps your phone safe from thieves unlocking your phone. You can track your Mi Devices using Mi Cloud.

✒ New Improvements:

Payment monitoring - Monitor system environment when payment apps are started. You can customize which apps to include and exclude.
Secure IME - Using the system input method in payment apps.
Better & Faster Scanning.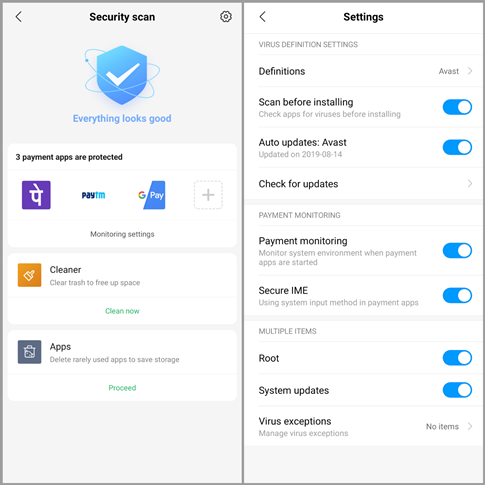 Do let us know if you liked this feature and you consider it important for your device?
You can leave your feedback in the form of comments below!
Please Note: This feature has been added along with Mi Security App V2.9.4, those devices which have received the update can access this feature.
Regards,

MIUI Moderator,
Apiyush265
✒ About Mi Community:

Mi Community is Xiaomi Community's official Android app and a home for Mi fans in India. It helps you share your ideas and interact with other Mi fans on-the-move. It offers a fast and intuitive interface to post threads, reply, read the news and interact with others.
✒ Mi Community App on Google Play Store:

✒ Popular Columns across Mi Community:
Rate