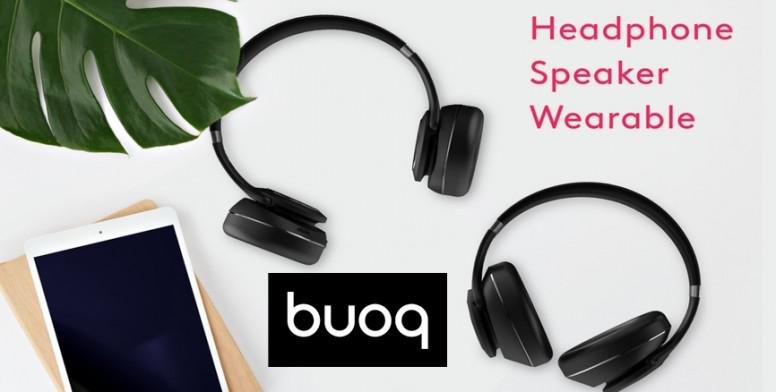 Hello Mi Fans,
True, headphone allows you to enjoy music privately anywhere while portable speaker allows you to share the fun with others anywhere. And as human, we do both. For the same, we need to carry both the devices a speaker and a headphone. However, a new pair of headphones from Buoq called Axis actually switch from a pair of personal headphones into a powerful Bluetooth speaker, which could be quite convenient in a number of different situations. Buoq Axis is a headphone, portable speaker, and wearable speaker in one device. Buoq Axis comes with Aluminum 7000 series controls – the world's first-ever all in one wireless headphone which can be converted into wearable and portable speakers.

Features:


3 In 1 Headphone
HiFi Stereo Speakers
Interchangeable Magnetic Earcups
Bluetooth 5.0
Up to 15m Range
360 Rotating System
Fast Charging



Buoq Axis is such a versatile headphone. The three modes offered by the all in one headset model are as follows: headphone mode, wearable mode and speaker mode. You can use it anywhere anytime. The wearable mode creates a virtual sonic helmet around your neck. The best part is, it is done without disturbing people near you. The device's earpiece turns out 180 degrees to play music aloud while the speaker system is loud enough to reach a 90m2 and can be heard by up to 30 people. You might be genuinely concerned about your ears since these have the potential to provide sound output as loud as a speaker. The company promises that their integrated micro amplifier and 40mm drivers could make the transition between headphone and speaker mode seamlessly without any issues.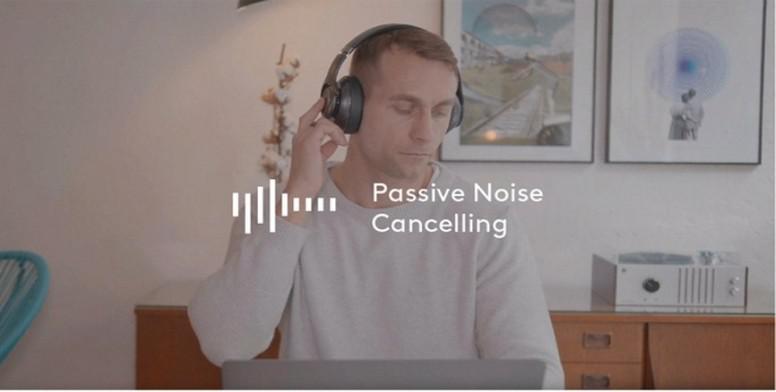 The Buoq Axis Headphones is powered by integrated micro amplifiers, high quality 40mm drivers and Noise Isolation Foam Technology. The internal layout allows you to convert your headphones into a speaker in less than a second. All you have to do is turn the ear pads inward or outward 180º. The Buoq Axis all in one headphone mechanism will activate or deactivate the speaker mode accordingly. If you are a headphone jack veteran, Buoq Axis has got you covered. You have the option to choose between wired and wireless modes. The all in one model supports both wired and wireless modes. If you are more comfortable with the wired mode, then there is a 3.5mm cable for it. The earpads are magnetic which makes earpad replacements much simple and hassle-free. This will also enable you to choose the earpad you need based on your outfit, mood, or your fashion style.




As for battery life, the creators promise 18 hours of runtime while in headphone mode and 11 hours of time while in speaker mode. A complete charge takes 2 hours while you get 2 hours of playback time on a 5-minute charge, thanks to fast charging. In terms of connectivity, Buoq Axis comes with support for Bluetooth 5.0 that offers a range up to 15 meters. Buoq Axis Headphones model simply saves a lot of your time with its flexible mechanism. For example, you will not only be able to enjoy music or podcast or call while performing outdoor activities like riding a bicycle or running or walking but you will also be able to avoid getting lost with the help of GPS. The all in one model is lightweight and is easy to carry. There is an ultra-light hard-case with which you can cover the headset and carry in your backpack or bag.



Check Out the video of Buoq Axis here:




So, what do you think about BUOQ Axis? Will you try it? Share your opinions by commenting down!




Thank you for Reading!