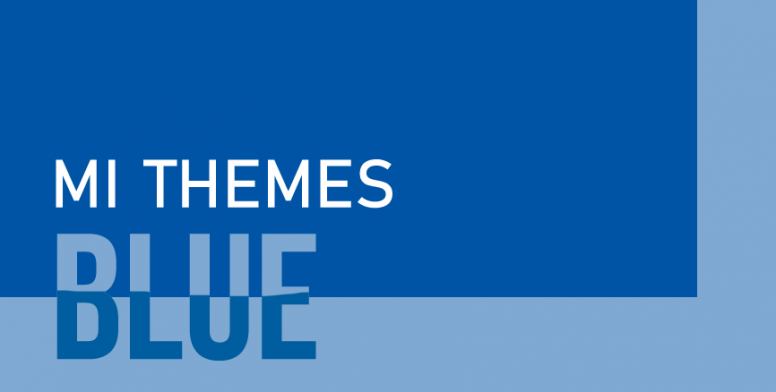 Hello! Mi Fans, How are you all? Why should you Bleed Blue this Monday? Because, according to research blue is the color most commonly associated with harmony, faithfulness, confidence, distance, infinity, the imagination, cold, and sometimes with sadness. Blue is one of the three primary colors of pigments in painting and traditional color theory, as well as in the RGB color model. It lies between violet and green on the spectrum of visible light.

What is "Colors"?
You might have noticed the special subsection for themes of different colors in the MIUI Themes App. All you've to do is head to the themes app and scroll down until you see this kind of section saying "Choose Your Color".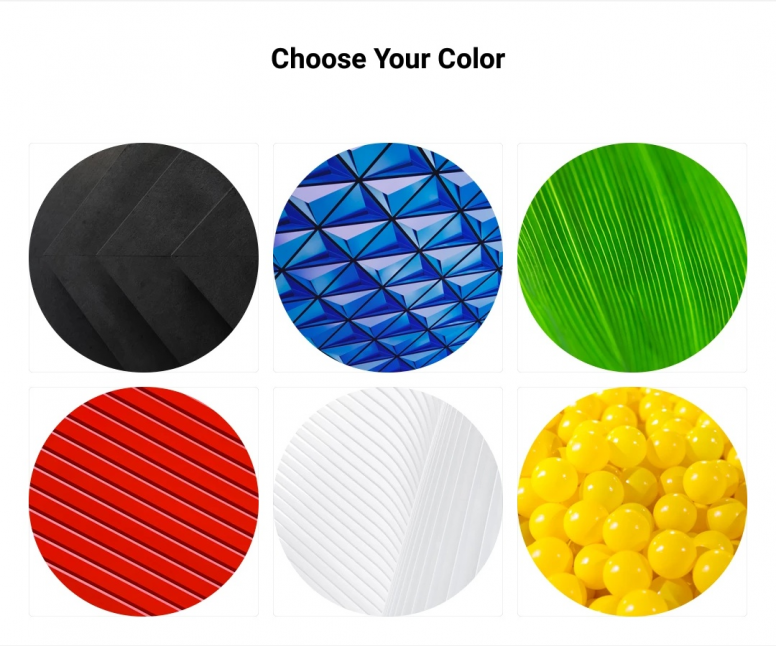 History of Blue Color!
Blue has been an important color in art and decoration since ancient times. The semi-precious stone lapis lazuli was used in ancient Egypt for jewelry and ornament and later, in the Renaissance, to make the pigment ultramarine, the most expensive of all pigments. In the eighth century, Chinese artists used cobalt blue to color fine blue and white porcelain.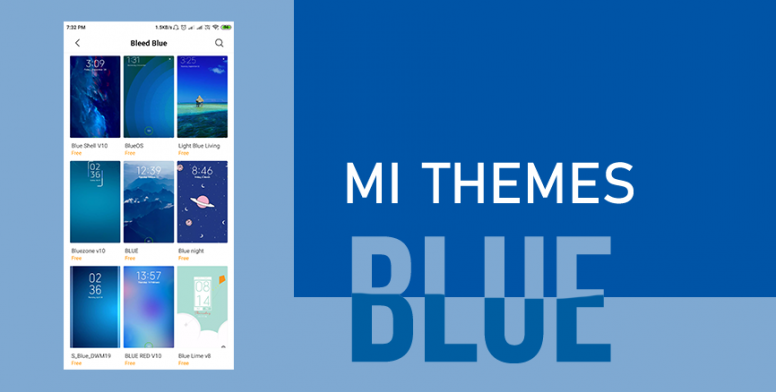 How to Download?
Here comes the real question, where can I download these themes? Here I've put few of the direct download links below with theme names.

Blue Shell V10! Link: http://bit.ly/2ZgljE2
BlueOS! Link: http://bit.ly/2TGJNRP
Light Blue Living! Link: http://bit.ly/2KOXZnM
Bluezone v10! Link: http://bit.ly/31K9Gmt
BLUE ! Link: http://bit.ly/2z8Hptu
Blue night! Link: http://bit.ly/2P4PURa

And many more in the section. If you face any issues navigating to these themes, please do let me know in the comment or private message.

✒️ Popular Columns across Mi Community:





Bleed Blue This Monday!

Want More Colors?

Stay Tuned!