Namaskar Mi Fans! How are you Nagpurkars?
Hope All enjoyed our Last meetup, RedmiK20pro offline sales, which now smooth going here in Nagpur. That's why all called "Good things always happens with Xiaomi" and now wait for another upcoming beast #MiA3, which launched on 21st Aug. But before this, we are going to meet again on Saturday 24th Aug, with some technical boot.
we just celebrated #WorldPhotographyDay, Mi community always helps and encourage willingful fans and creating some camera related events, Also gives boost by giving them great platform by showcasing their work in theme store. For More details follow :
https://in.c.mi.com/thread-1941204-1-0.html
Do you love clicking pictures with your phones? Wanna get better at it? let us help you with some essential tips for clicking great pictures.
Follow Mi Communitie's special Photography section dedicated to photo enthusiastic Mi fans.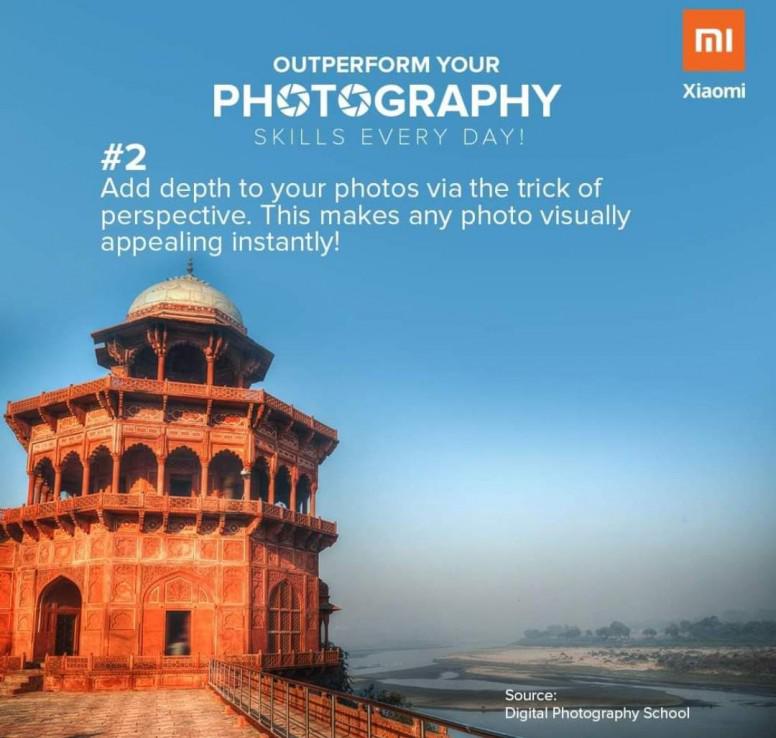 #NoMiWithoutYou! Mi alwase prior to fans, our fc experienced this on many offline event, 1st mi studio and 1st mi store launching time, here's another opportunity to explore Xiaomi, please come and join meet and make it a memorable. Do not forget to register yourselves before the meet.
Want to Particiate in global Mi photography contest and shows your skill to world, must check detail by following thread link:
---
Type/Theme: Technical boot
Reporting Date/Time: saturday 24/08/19, 5PM to 7PM
Registr'n Deadline: 24/08/19, 16:59:00
Registration link: JOIN
Venue: MiStudio, heeraplaza, Central Avenue, nr- Ajamshah sqr, mangalwari, Nagpur8
How to reach/Location: GMap
---
Registration is compulsory. Use the Join option below and provide your details to register for the Meetup!
See you at the meet venue to make & enjoy the magic moments together with Mi on Saturday, 24th August @ 5PM)
FAQS:
√ what is MiFC (fan clubs) This is a small initiate to gather Mi Fans from all over the Vidarbha and Neighboring cities at one place. Mi Fan Club Nagpur organize meets every month which contains lots of Activities, Products Hands-on, Contests, Gifts and many more to enjoy.
√ how to join the meets? For the People who are not a Member of the Club yet and want to join the club, upcoming meets and ones in the future. Kindly go through the below details:
√ Apply on this thread by providing the required info.
√ Benefits of Joining MiFC: Enjoy and Learn with Mi, Participate different activities, Get solutions for your device problems and Latest Update anytime in the group, Mi Fan Clubs Loyalty Program for Attending Meets, Experience new Xiaomi Products, Priority to join Mi Events/ Product Launch Events, Gifts from Mi such as coupons, badges, exclusive items & many more.
√ For more details, latest updates and interact with other fans, join: MiFC Nagpur Official Telegram group @mifcnagpur
√ Download Telegram, Login with your active number and enter received OTP to confirm. Then Scan QR Code or Open above link or just Search Mi Fan Club Nagpur in telegram. Click on the Join button. Interact with others, Share your experience/ problems and Enjoy your stay!
√ Why Telegram? Telegram is safe and highly secured. Others can't see your mobile no. Setup username so others can find you, officials recommended only this, And many more
√ The venue for the meet would be shared with you on the Updates Channel of our Fan Club so do subscribe to it. You can also get in touch with us by these social media channels: Twitter, Instagram
√ If you have any queries don't hesitate to contact the core members via telegram.
Thank you all the Mi Fans for your visit.
See you soon at the Fan Meet!
Regards,
Core team, Mi FC Nagpur
Mi FC Nagpur Previous Meets-