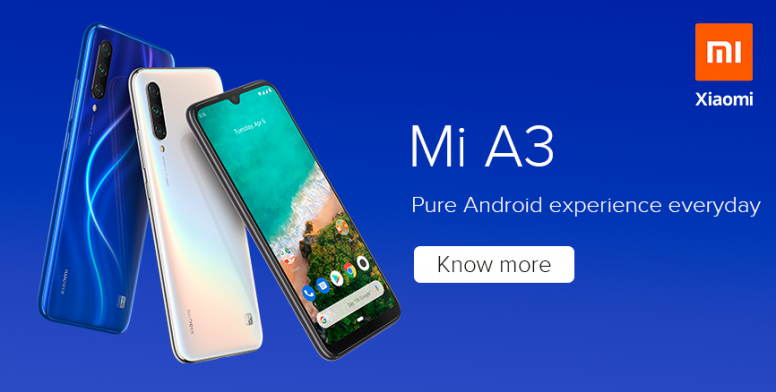 Ever wanted to enjoy the amalgamation of pure Android with a top notch hardware, and having everything at the honest price? If yes, then your search has the fresh answer in the name of Mi A3 - Created by Xiaomi, latest innovations from Google!

With Mi A3's Triple Camera setup, expand the way you see your world with 8MP ultra-wide angle sensor, capture finer details everyday with 48MP primary lens on Sony IMX586 sensor and with 2MP depth sensor you are bound to have the perfect amount of bokeh-love everytime. With 32MP selfie camera you can always put your best face forward. While Camera setup of Mi A3 and Qualcomm® Snapdragon™ 665 is a sure shot guarantee of stunning photos & amazing performance, running on Android One, Mi A3 is bound to elevate your pure Android experience to the level next, without compromise. Let's have a quick roundup on how Android One helps you achieve more without wasting time.


Android One in a nutshell
Secure - Regular security updates
Mi A3 with Android One promises to take care of security with monthly security patches delivered directly to your phone via monthly OTA and comes with Google Play Protect integrated, making it the most secure phone. Play Protect actively scans over 50 billion apps per day and uses Google's machine learning to dynamically prevent viruses and malware.
Security protections are built into every layer of Android One, so your device stays safe, fast, and performs at its best.
Up-to-date - Android One phones will receive at least two years of OS upgrades
Backed by Google, with Android One you can have a worry free OS upgrades seamlessly delivered before anyone else for the next two years, isn't it amazing? Mi A3 will receive the Android Q upgrade and will be amongst the first devices to run Android Q.

Easy to use - Simple, Google Assistant, Google Photos
User experience that learn from and understand your needs. Enjoy Google apps' in its native glory, be it Google Photos with unlimited High Quality storage or Google Assistant at it's best serving you any time of the day, Android One promises you the best of Google and its apps.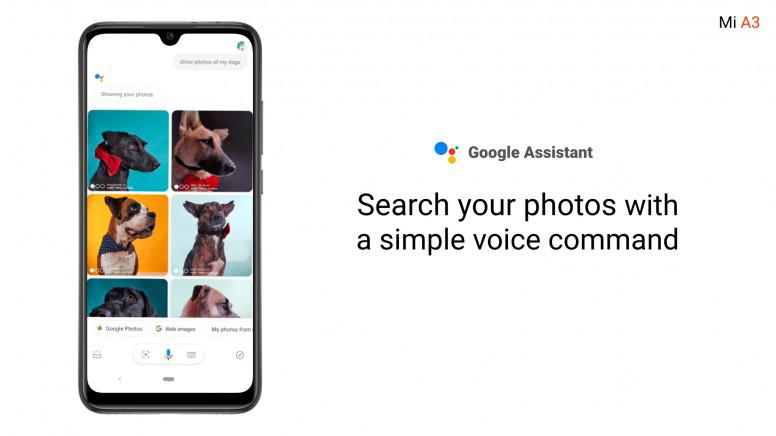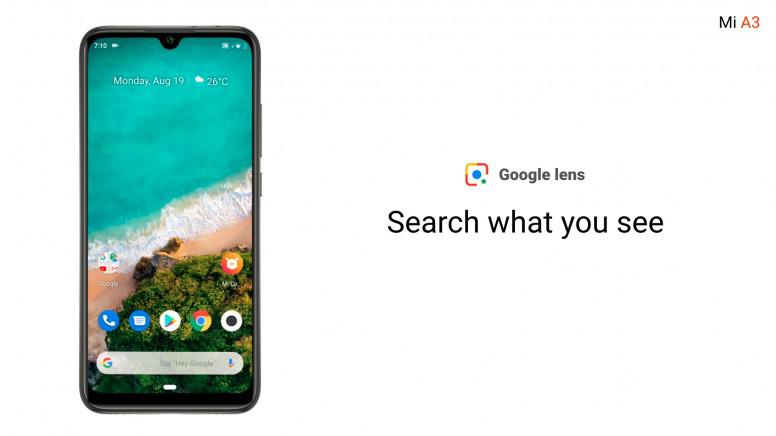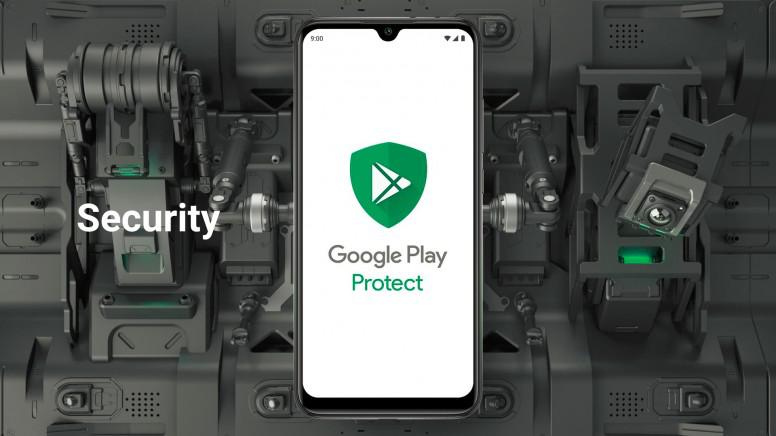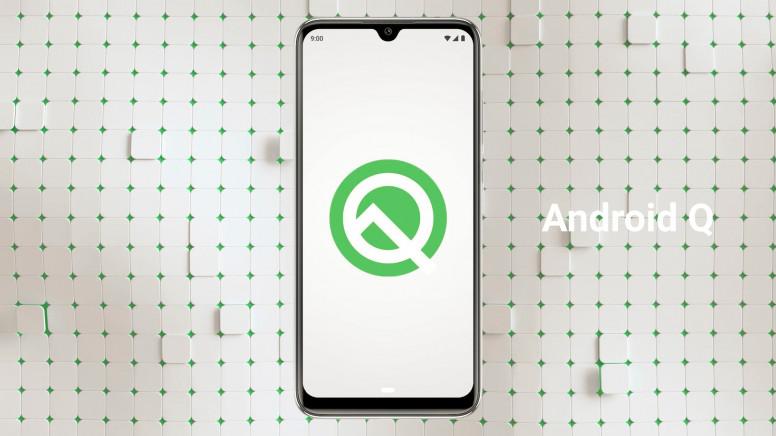 Innovations from Google
Battery that lasts
To keep you and your day going, along with 4030mAh battery, Mi A3 with Android One will prioritise background activity for your most important apps. Your phone will even reduce power usage while it's in your pocket or bag. Keeping the dark pixels in off state, 15.46cm (6.08) Super AMOLED Display is cherry on top to help you go long day and night, saving more battery!
Meet your AI Google Assistant
Mi A3 with Android One have the Google Assistant built in. It's your own personal Google, always ready to help. Just say "Ok Google" to get started, then ask it questions and tell it to do things. Try asking for directions, setting a reminder, or playing music.
Google Photos - Effortlessly search and share memories
Mi A3 comes with Google Photos, with it you can search terms like "Dad", "Italy", or "sunset" to get to your photos fast—even get suggestions on who may want to see them.
Google Lens - Explore your photos like never before
With Google Lens on Mi A3, you can get answers, look up information, or copy and paste text—all right from your photos.


Digital wellbeing
Always be in control of where and how you are spending your time with Google's Digital wellbeing on Mi A3, it helps you to have an eye over your time on your smartphone usage and keep you in check with just a tap.

Find My Device


Track down a lost or stolen device, set a passcode, or wipe it clean by signing into your Google account from another device.




Surf on the safe side

With Safe Browsing protection in Chrome, you can browse with confidence. If you visit a site that's acting out of line, you'll be warned and taken back to safety.


While Android went on diet by naming Android Q as Android 10 officially yesterday, on a colclusive note let us ask you - what is could have been the perfect name for for Android Q?