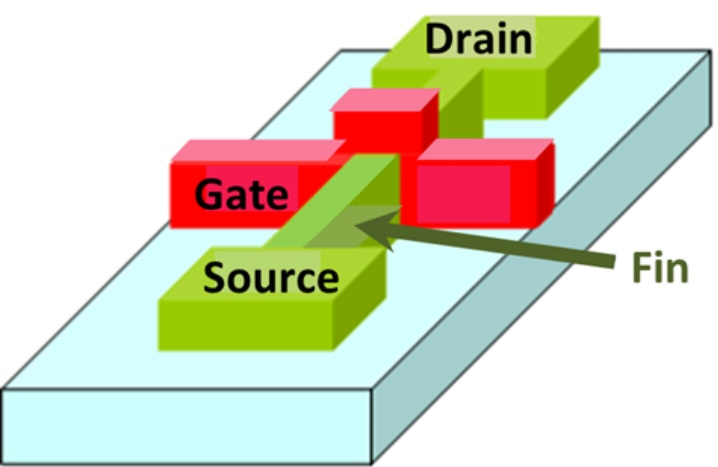 Hello Mi Fans!!
Welcome back!! Hope you all are having a great time on Mi Community. We all have heard about different technologies used in mobile platforms. We also know that these technologies are the main reason, which helps the processor to do its tasks easily. Today, we are here to have a discussion about one of the technologies which helps the processor to perform exceptionally that is FinFET. It is the technology behind the success of modern processors.
So, Without wasting any more time let's start it!

What is FinFET?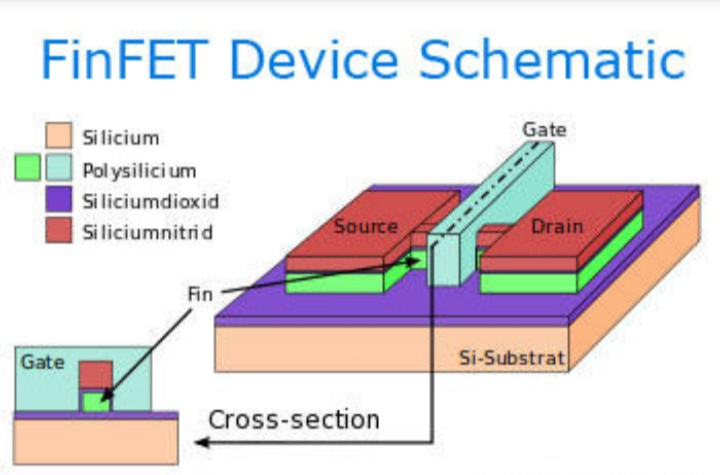 A FinFET stands for Fin Field-Effect Transistor. It is a multi gate device, which is built on substrate, where the gate is placed on two, three or four sides of the channel to form a double gate structure. Devices with FinFET have significantly faster switching time and higher current density than the mainstream CMOS technology.
FINFET is a type of non-planar or 3D transistor and FinFET design on 14nm, 10nm, 7nm process nodes became dominant gate after 2010.

How a FinFET works?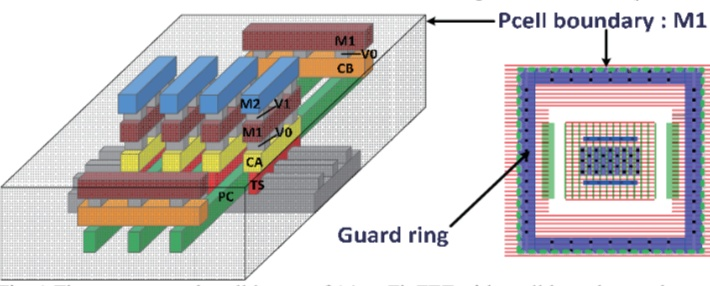 Working Principle of FinFET is very similar to conventional MOSFET. It can be work in two modes enhancement mode and depletion mode. The channel shows maximum conductance when there is no voltage at the gate terminal. As voltage changes to positive or negative, the conductivity of gate reduces. It controls both gates separately, that causes to save power and give higher performance.

Benefits
1. Battery Efficient:-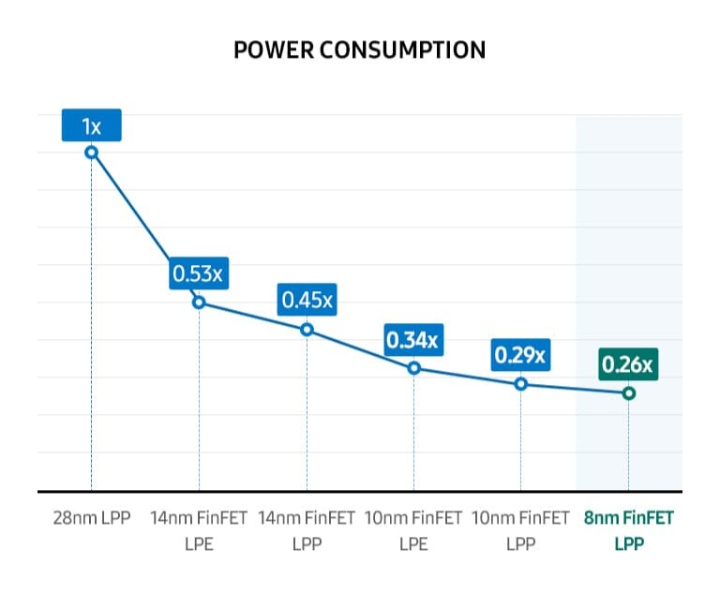 In FinFET structure, gates with oxide enclose the protruding drain from three sides to effectively block current leakage. With improvement in controllability, less amount of voltage is required to switch status, resulting in better power efficiency. As nm decreases power consumption decreases respectively.

2. Enhanced Performance:-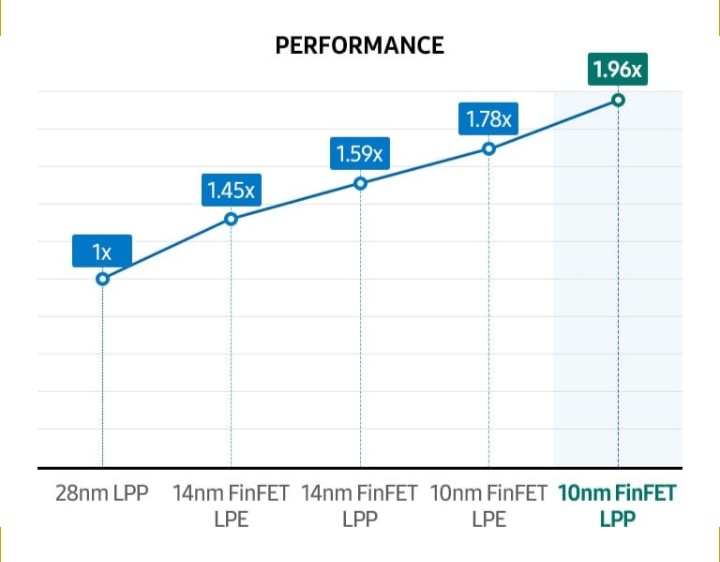 In planar structure, electrons move through only one surface, while in FinFET structure, electrons move across three surfaces resulting in more number of electrons are transmitted to give higher performance. In addition, short gate length of the advance process enables to travel a shorter distance and makes switching status fast and results in enhanced performance.

3. Area Saving:-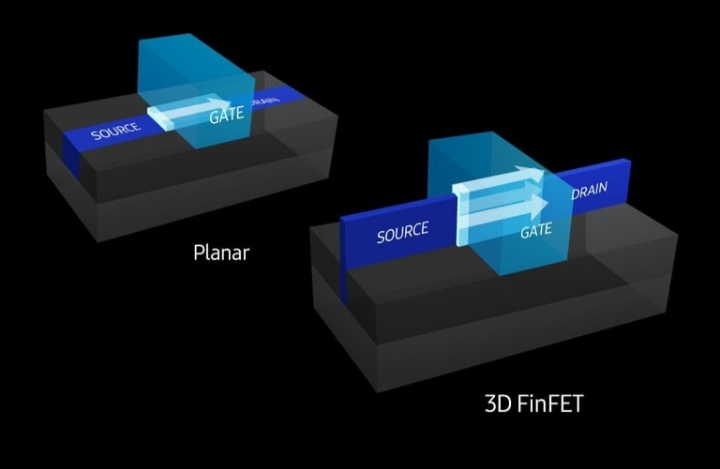 Area saving is modest when moving to FinFET. With smaller gate size and advanced 3D FinFET structure, it saves around 50% area as compared to planar technology. Typical area saving while going from 28nm planar to 16nm FinFET is around 35% to 40%.

4. Cost:-


There is greater manufacturing complexity with FinFET, which results in much higher manufacturing costs as compared to planar. But something that was not possible without this technology is better performance, longer battery life, area saving.

5. Yield:-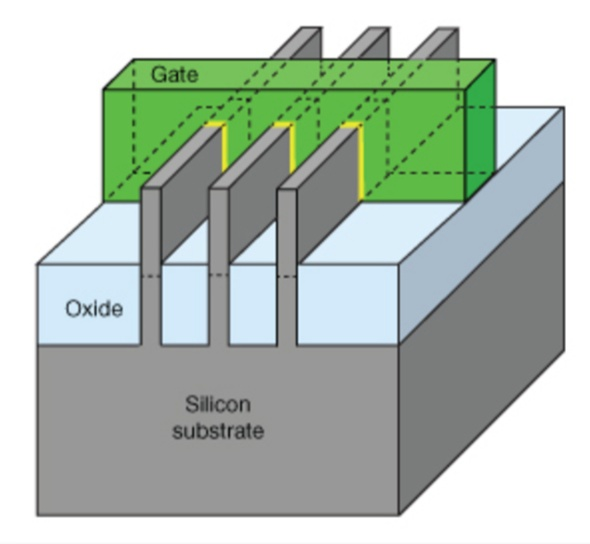 Processes are stabilizing at much faster rates than at earlier nodes. While at the same time adding column and row redundancy to the memory to capture multiple word lines failure helps to improve overall yield.

Conclusion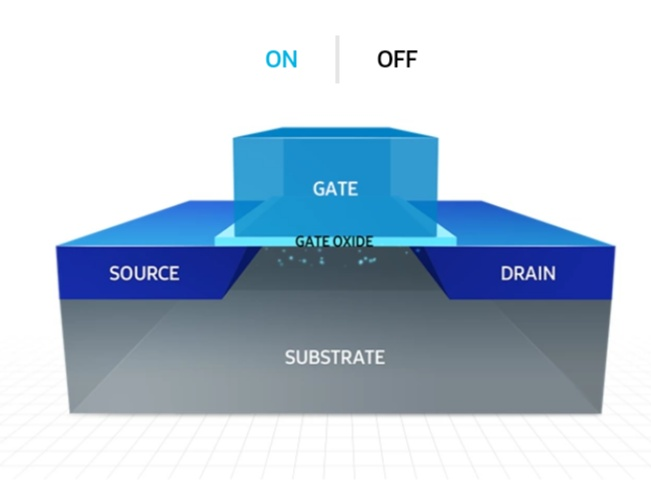 Finally, looking at all the facts about FinFET, moving to FinFET make sense and it will produce the product with better performance, better battery life, reduced area etc. Which are the major things while manufacturing processors.

That's it friends!! Hope you enjoyed the article!!

What do you think about FinFET?? Share with us in the comment section below!!


Source:-1, 2