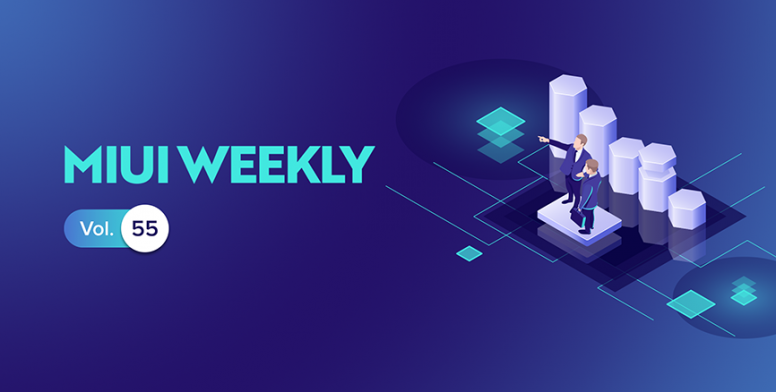 Mi Fans,
Welcome back to another new volume of MIUI Weekly! If you've been busy last week and couldn't keep up with the updates from our MIUI crew, then this is the right place for you. This is indeed where we compile the best of MIUI threads you might have missed. Keep reading!




MIUI Security Scan Feature: Safeguard your device! by Apiyush265

Mi Security app is an asset to our MIUI users. It comes with many such features which are boons for us, such as Whatsapp & Facebook cleaner, Test Network, First-Aid and many more. With the recent 2.9.4 update, many new features have been introduced and also there has been a tremendous amount of improvement in the Security Scan of your device.

Read more: hhttps://in.c.mi.com/thread-1940354-1-0.html
Introducing voice search in Mi Video App - Pick up your content smartly!
by lungkhim7

MIUI won't let us keep in the nascent stage, as the user experience has been in a progress by leaps and bound. Voice search technology creates a unique and optimized experience that will help to foster the improvisation making the life more convenient. Now it's time to witness the Voice Search feature in one of your favourite entertainment app Mi Video giving your fingers a little rest rather now switching to command.

Read more: https://in.c.mi.com/thread-1943716-1-0.html
MIUI Weekly 12: Which colour mode have you set for the display in your device?
by
Vineeth Chandran

Display is one of the very first things we notice when we take of a smartphone on our hand. A good display can leave impression about the device at the user's mind at the very glance itself! Xiaomi phones are come with many display technologies like LCD, OLED, AMOLED, etc. But one thing that the user have to adjust regardless the display technology is 'Colours'. Some may prefer warm colours, while others prefer cool or standard. What's your preference?

Read more: https://in.c.mi.com/thread-1923277-1-0.html
[Mi Themes] Pre-select your theme elements while applying
by
MiAkash

With updated MIUI 10, every user also wants to taste new themes, wallpapers, ringtones, and fonts. Understanding your taste and preference pattern we have brought significant changes to our MIUI Themes App. We had developed a feature known as Personalised Wallpapers which completely run based on your needs and preferences. We have now also added Boot Animations and Sounds and revamped the theme details page. We are also running certain events to enthusiast our resource developers to come up with more beautiful and elegant resources for our MI Fans.

Read more: https://in.c.mi.com/thread-1945045-1-0.html
[Colors] Blue - Prepare yourself for Monday Morning Blues | Download the Bleed Blue Themes Now!
by
Manvesh Kajale

Why should you Bleed Blue this week? Because, according to research blue is the color most commonly associated with harmony, faithfulness, confidence, distance, infinity, the imagination, cold, and sometimes with sadness. Blue is one of the three primary colors of pigments in painting and traditional color theory, as well as in the RGB color model. It lies between violet and green on the spectrum of visible light.

Read more: https://in.c.mi.com/thread-1942015-1-0.html
[Colors] Green - Go Green this Week with Dashing Green Themes | Download Themes Now!
by
Manvesh Kajale

We have the green themes which ultimately helps us think Green. Green is the color between blue and yellow on the visible spectrum. It is evoked by light which has a dominant wavelength of roughly 495–570 nm. In subtractive color systems, used in painting and color printing, used on television and computer screens, it is one of the additive primary colors, along with red and blue, which are mixed in different combinations to create all other colors.

Read more: https://in.c.mi.com/thread-1942200-1-0.html

That's a wrap up for this week. Hope to see you all with another new compilation next week. But for now, I would like to thank all my fellow MIUI Mods for contributing their time and efforts to share these amazing threads for our Mi Fans. Special thanks to our Admin R0user and Super Moderator ATHUL P for their continuous support and guidance. I also thank my partner (not in crime) MiAkash for the impressive banner design. Don't forget to vote for your favourite threads and share your thoughts about this volume in the comments section below!

Previous volumes

What's hot on Mi Community
New user? - Start Here!

Popular Columns across Mi Community



Vote for the best thread below and help us improve!