Hello Mi Fans!
Howdy Friends, How's doing today. You are to drink water every day. Off course some travel people or office people are drinking water from a water bottle. So water bottle is so common to use in daily life today. today I will talk about a smart water bottle that gives you Hot and Coldwater anytime you want. AFB bottle displays the temperature of the drink and prevents drinker from drinking over hot drink/extremely cold drink (milk/tea/coffee/water) which can burn your tongue. It is especially useful for mothers for knowing the temperature of milk for their children. It also reminds the user to drink water to make sure that they remain hydrated. So, without wasting your time let's talk about JAFB a smart temperature display bottle now.
➤ Technical Specification:
Capacity: 340ML
Material: 304 StainlessSteel
Mouth Diameter Size: 3.8 CM
Bottom Diameter Size: 6.1 CM
Height: 22.4 CM
Weight: 400 GM
➤ Features: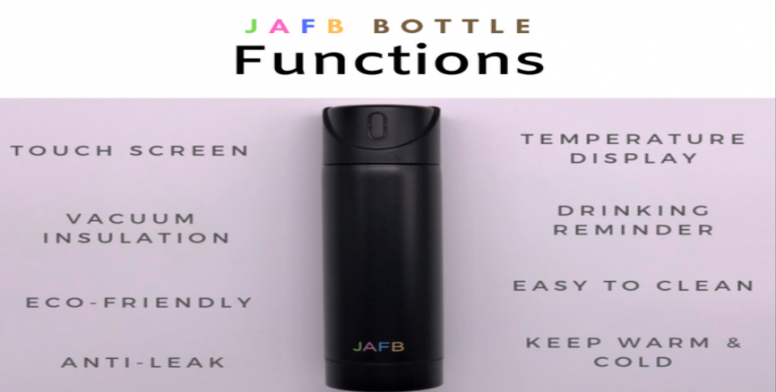 ● Be Nice to Your Lips:
Sometimes you go on travel then some long travel you are got sleepy, tiered, Un-Moody and lazy and you want to drink hot beverages then JAFB bottle will help you out. Ever encounter a hot water burn when sipping your hot beverages? With JAFB, you will know the temperature of your beverages and hence, prevent any unnecessary hot water burns.
● Inbuilt Alarm System:
Sometimes you are travel and sometimes you busy at the office and workload you do not get enough time to do some task. But JAFB water bottle reminds you to drink water. Forget to hydrate yourself while working?JAFB has an inbuilt alarm to remind you to drink enough water.
● Mummy's Trusted Help:
For mothers who struggle to test the correct temperature while making milk for your babies, fret no more. Just a simple touch and you will know if the water is at 40 degrees Celsius and you won't have to risk scalding your hands to get the right temperature.
● Temperature Monitor Chart: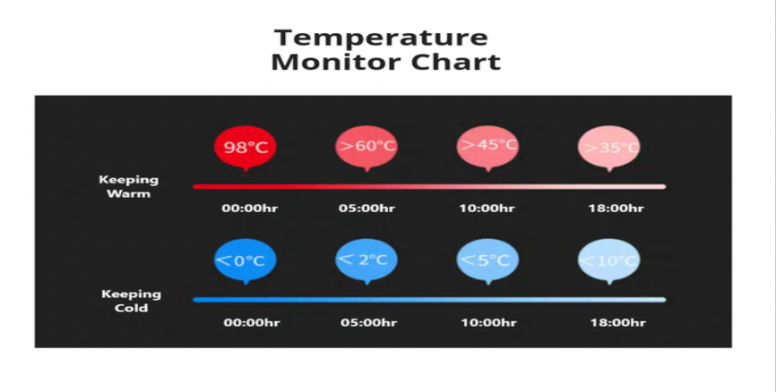 With this JAFB water bottle is monitor hourly temperature so you have to just touch and look the temperature
● No More Apps:
Sometimes some gadget is working by task or smartphone app. even some gadget has to develop somethings special software to work out perfectly or as you need. But JAFB water bottle is not needed any kind of help. Just fill the water and close the nob and touch the top of the nob. See that's so easy. When you touch the top of the nob then its shows you the current temperature. What's more, you do not need 1 more app to your existing collection. JAFB bottle's reminder alarm does not require any use of an app.
● Save the Earth: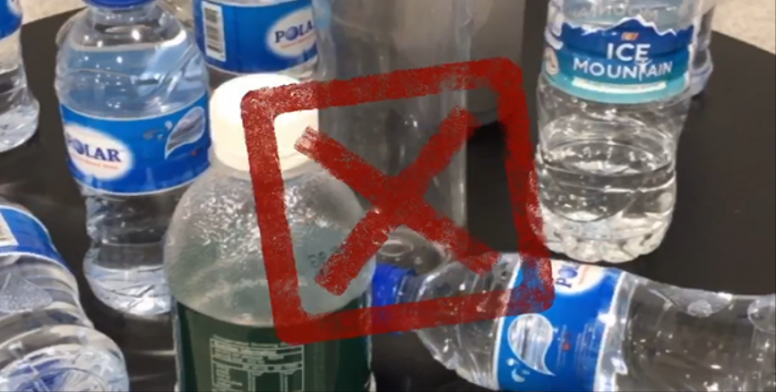 As I say in earlier you drink Plastic water bottle so it's very harmful to our environment and Earth. This JAFB is working a lot of time and you can uncover lid then it's washable it also it; materials is very nice the uses of the manufacture.
● Charging Bottle:
This JAFB water bottle is easy to charge. Here I will explain to you furthermore. If you charge the water bottle just simply gather and pinch and lift up the silicon cap and done. The smart magnetic charging cable is put in it. One-Click as simple as that. This water bottle is an hour charge can last about 10 days.
Check out the JAFB smart temperature display bottle here
JAFB, the temperature telling function makes it easy for mummies to prepare milk and also kind for your lips and throat because you are drinking it right. Also, you do not need another app to operate the bottle. We made it easy for you. Besides, you can eliminate the use of more plastic bottles and help save the earth. To charge, simply gather and pinch, then lift up the silicon cap. With the smart magnetic charging cable, one click is all you need. An hour charge can last approximately 10 days. JAFB water bottle is great for professionals, for mummies, for students, for the sports enthusiast, and for anyone.
Copyright Disclaimer: The data and imagery provided in this article belongs to their original creators!
Be the first to be informed: Follow us
Recommended Threads:
Big Thanks to
Thanks to Admin @R0user And Thanks to Our Beloved SMod @Furqaan Saikh And Our Mods @Harisankarg & @Snedn For Continuous Inspiration and Guidance and Supervision.
Thanks for Reading
So, what do you think about this about JAFB a smart temperature display bottle? Please share your thought in the comment section below.