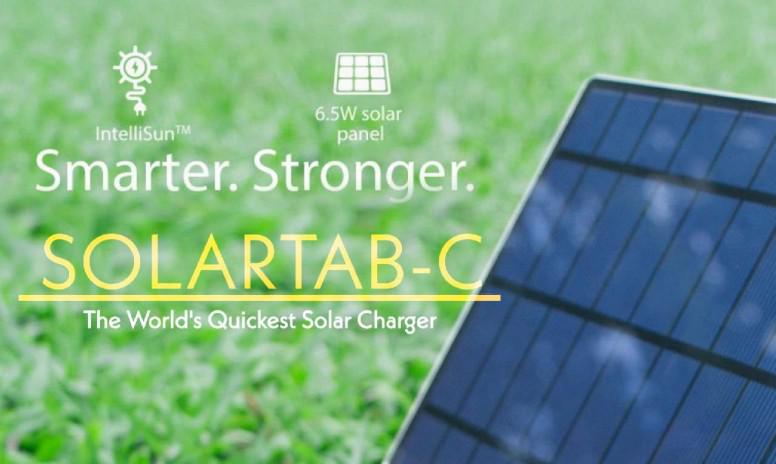 Hello Mi Fans.!

SOLARTAB-C is the world's quickest solar changer or portable charger power bank. The SOLARTAB-C is the world's first solar charger with USB-C port. Its have two USB and one Type-C USB port that comes with high quality quick charges 3.0 USB. SOLARTAB-C have 6.5W and 9000 mAh battery that enough in your need. Its also have waterproof technology with IP67 that make more durable or no need to worry about rain and spills.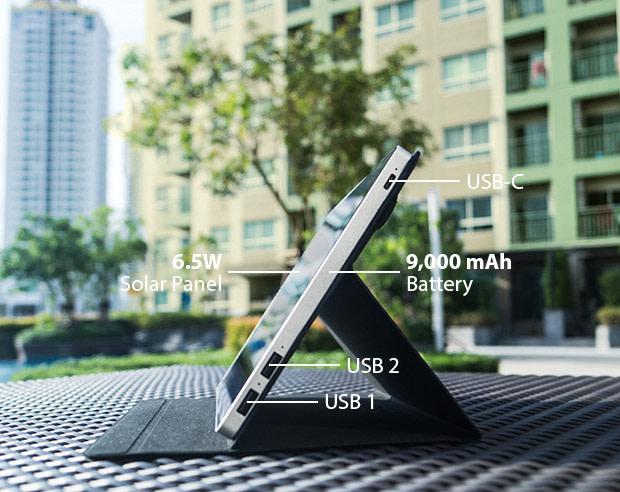 SOLARTAB-C have USB-C that is future proof, reversible and high power connection that works both as power input and output. Always charge your mobile devices at itself maximum speed. Including USB-C devices like Google Pixel, Nexus 5x and 6P, HTC 10, LG G5, OnePlus 2 and 3 and even the Macbook. As well as all your regular USB devices, like the iPhone 6s.




SOLARTAB-C 9,000 mAh internal battery, you can keep charging your mobile devices several times after the sun goes down! The SOLORTAB-C now features our new proprietary charging technology. Making both charging your devices, and the internal 9,000 mAh battery, quicker and safer than ever before. It can even charge your Macbook also.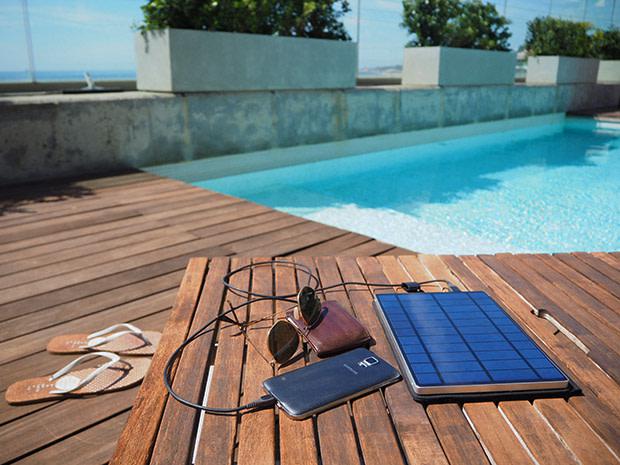 SOLARTAB-C have Qualcomm Quick Charge 3.0 technology on all the charging ports, making your devices charge at the fastest rate possible. The SOLARTAB C is waterproof with IP67 certification. Never worry about your endless power source, even if it starts pouring down.The SOLARTAB-C cover gives it a stunning look, and protects the solar panel.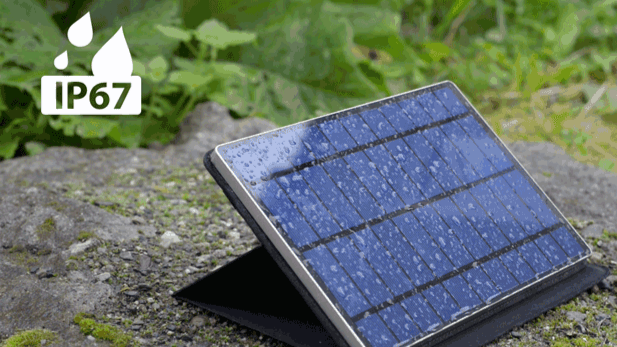 SOLARTAB-C comes with a handy wall charger, so if you ever need to, you can also charge it from a wall outlet. SOLARTAB-C supports quick charge 3.0 5V/3A input and output. A reversible, high-power connection that can give power both ways. Always have 9,000 mAh of built-in extra power on the go, even if the sun is hiding.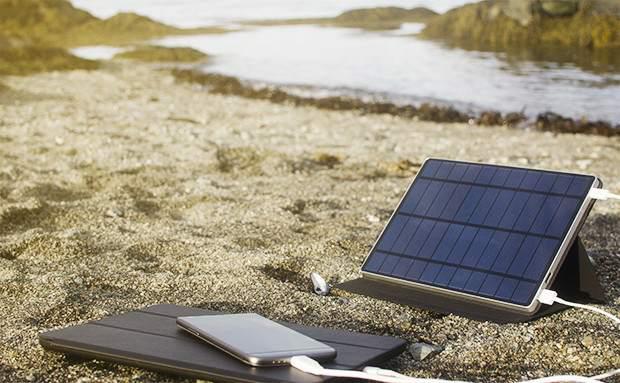 SOLARTAB-C is super light only 280 g slim and thin only 7.5 mm. Extremely portable when folded together, easily slips into your bag. Powerful and durable solar panel 6.5W solar panel with IntelliSun charging technology. SOLARTAB-C, IntelliSun technology includes surge protection, short circuit prevention and advanced safety features keep you and your devices safe. The SOLARTAB-C detects when its not in use and hibernates.



Conclusion :-
SOLARTAB-C have new technology that come with USB-C and USB ports.Is supported all our regular device of USB and USB -C ports have. SOLARTAB-C have IP67 that make is waterproof from rain or water drops. Its have 9000 mAh battery that is very useful in long time uses. Its have Qualcomm Quick Charge that charge our device more quick. Its have light weighted to carry one please to other. Its is very useful for charger for this generation.

Main Source
Image Source | 1 || 2|
Video Source

Copyright Disclaimer:
The data and imagery provided in this article belongs to their original creators!

Big Thanks To
All The Techie Team Mods & Super Mod for Guidance me.
Be the first to be informed: Follow us