Xiaomi Miband 4
0.95" AMOLED Screen | 5ATM Waterproof | 20 Days Standby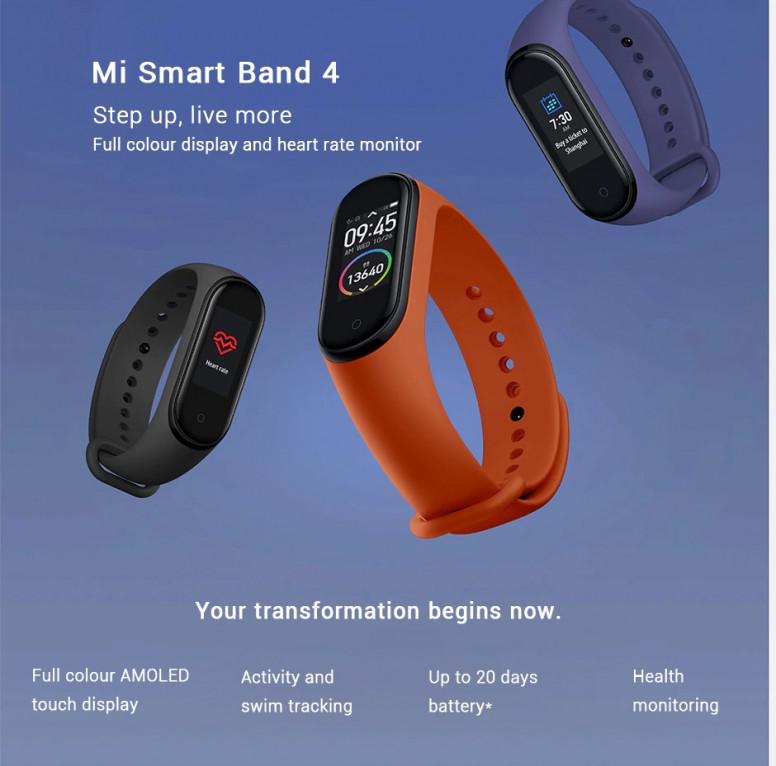 The mi band 4 will have an OLED color screen, support multiple personalized dials, and a 39.9% larger display than the previous generation. The battery capacity will also increase to 135mAh. In terms of functional experience, mi band 4 will be support mobile payment.
0.95" AMOLED Screen Bigger & Color Display
Colorful display with 2.5D tempered glass anti-fingerprints
All new various user interface, Supports a wide range of motion modes
smoother and simplified touch screen experience, support brightness adjust mode
Not only the brightness is increased, but the display area is increased by 39.9%, view more information at first sight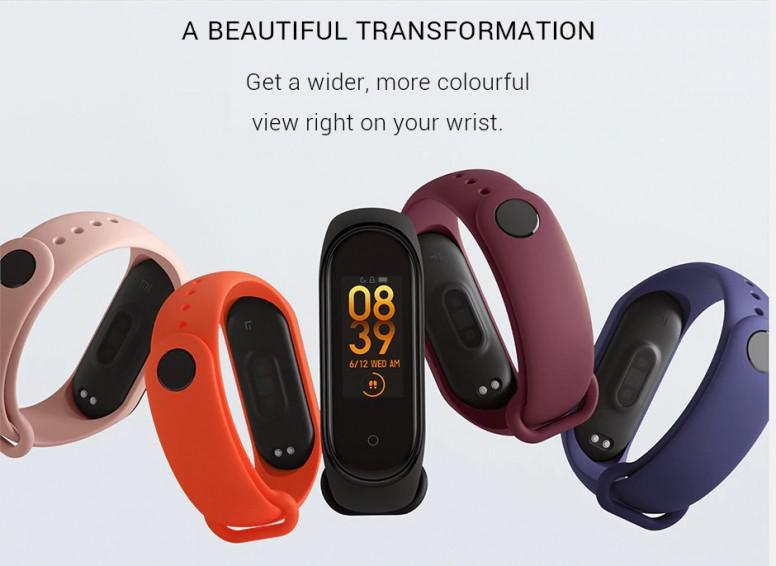 Caller ID, see information , WeChat red envelope, time reminder, Instant message display
Activity Tracking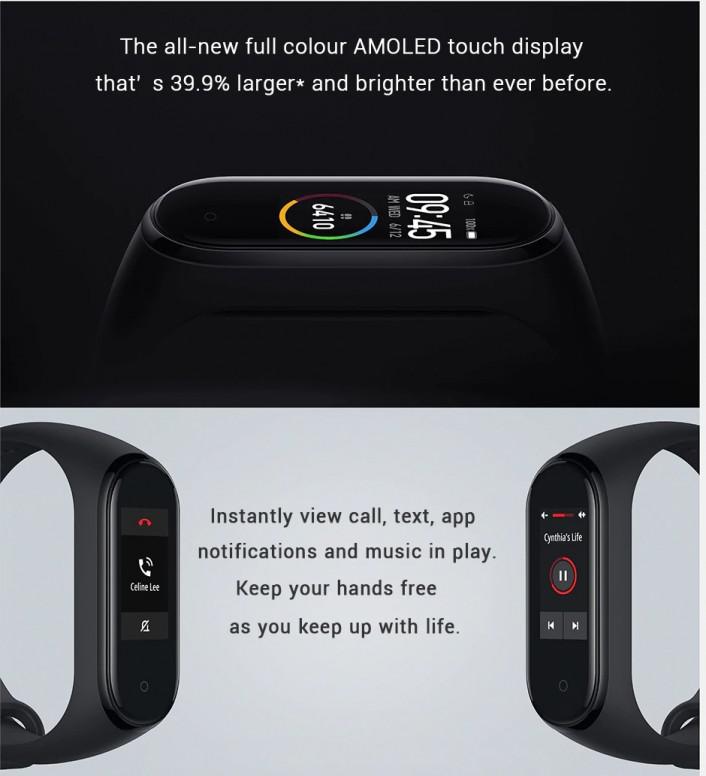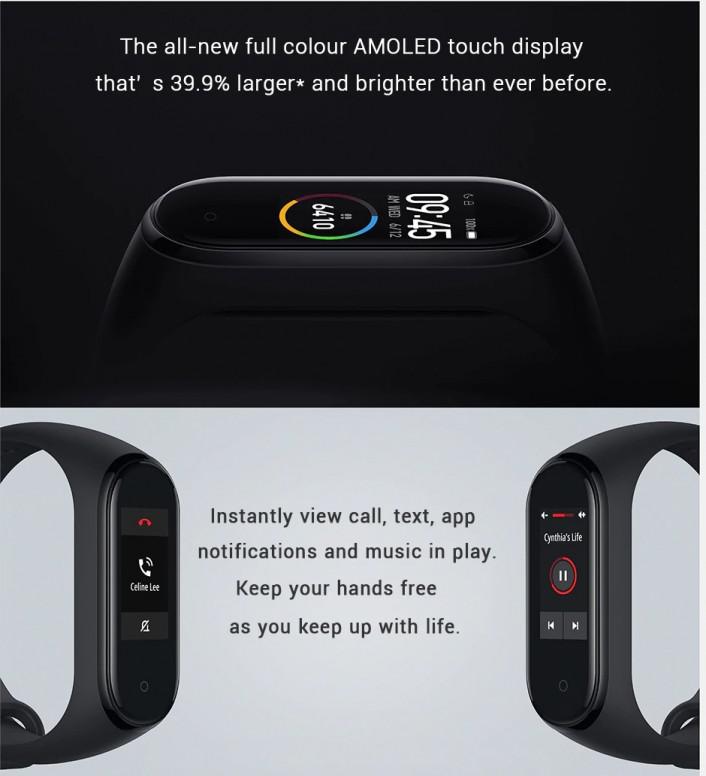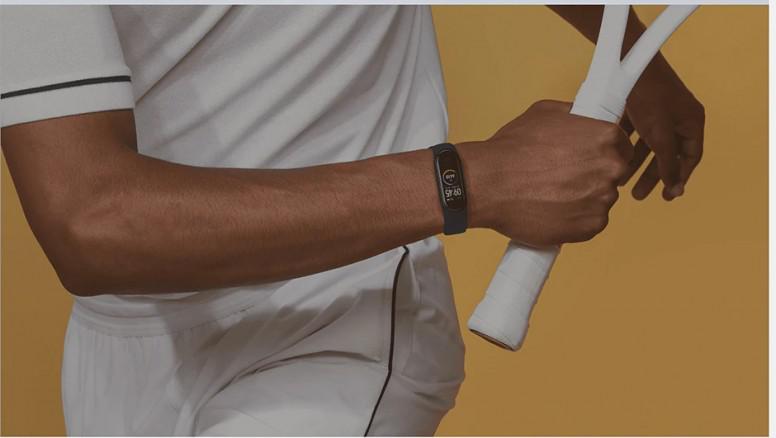 Battle ropes
Whether you're doing high-speed battle rope training or an aerobic battle rope workout,
Mi Smart Band 4 will track your heart rate, calories burned and more.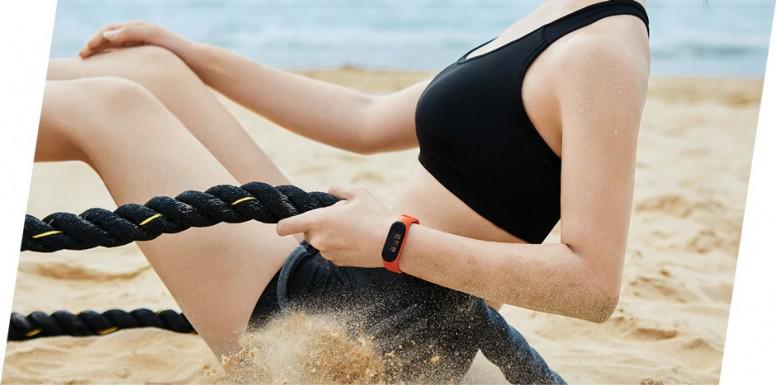 Running
Tracks your pace and step count
Maintain a safe workout, whether you're running short or long distance.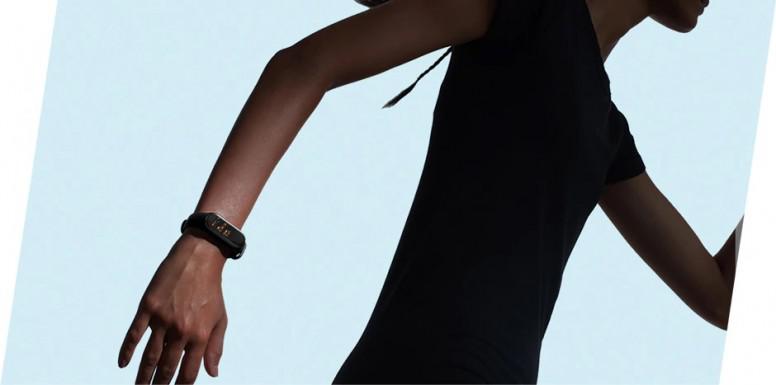 Swimming
5 ATM water resistant up to 50m
Recognizes 5 different swim styles
Records 12 data sets including swimming pace and stroke count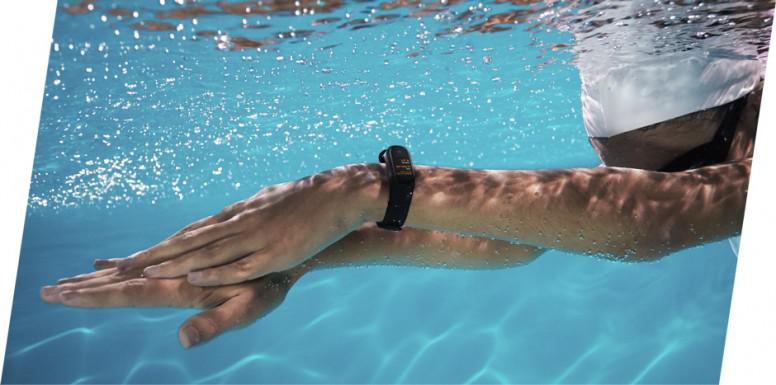 Power walking
5 core data sets
Helps you improve power walking efficiency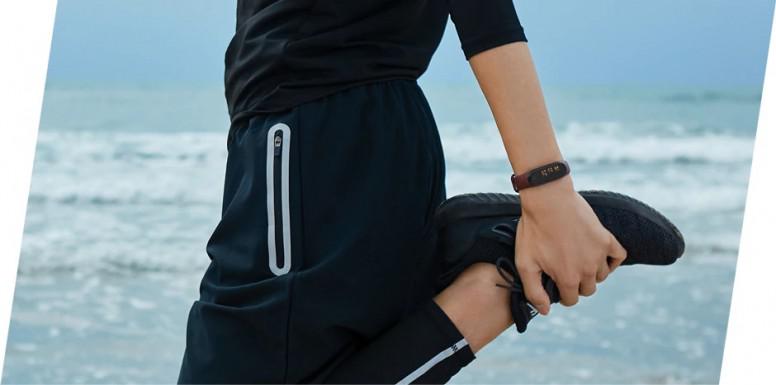 Cycling
Check your heart rate in real time to make sure you get the best workout
as you climb mountain roads or dash around the city.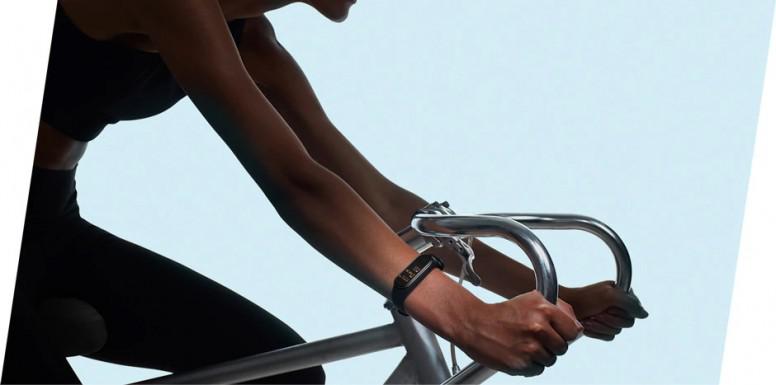 Heart rate feedback instantly, improve your ride experence
Sleep Monitoring
Record your status of sleep, help you to improve yourself
Accurately record sleep information every night, Date analysis such as deep sleep and low heart rate, Help you adjust your sleep habits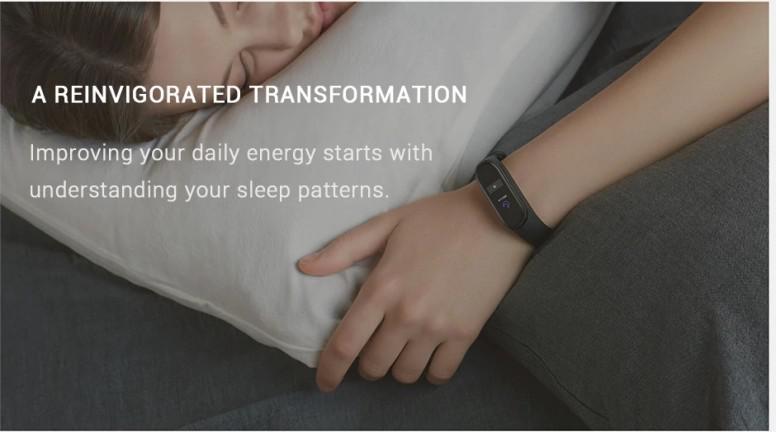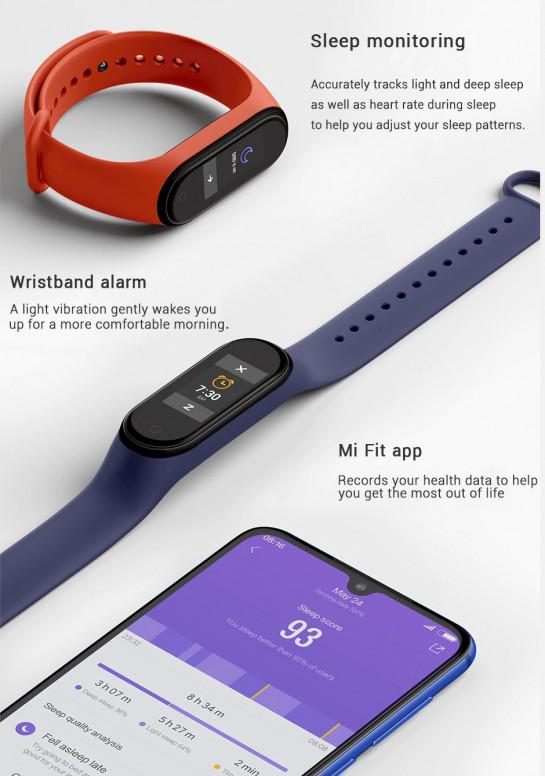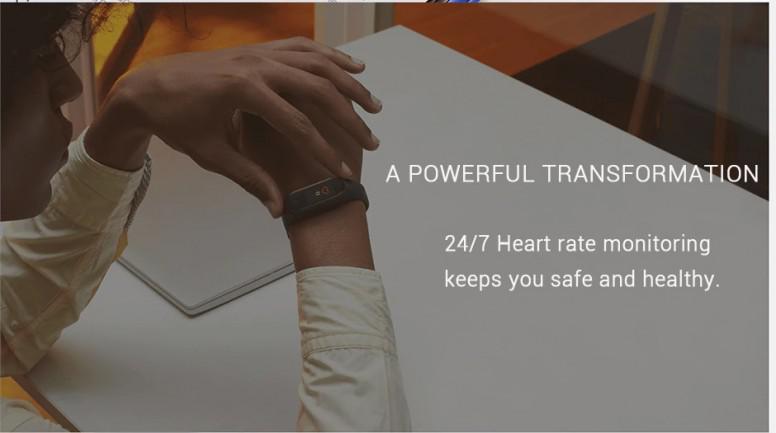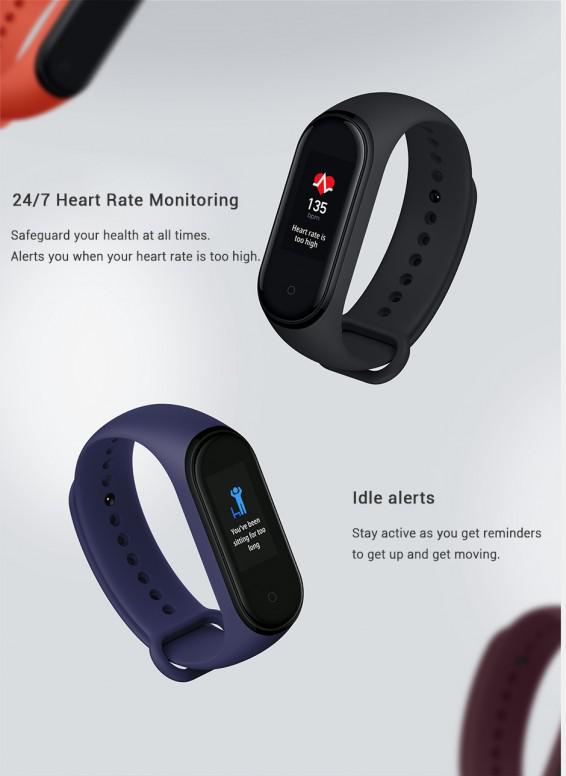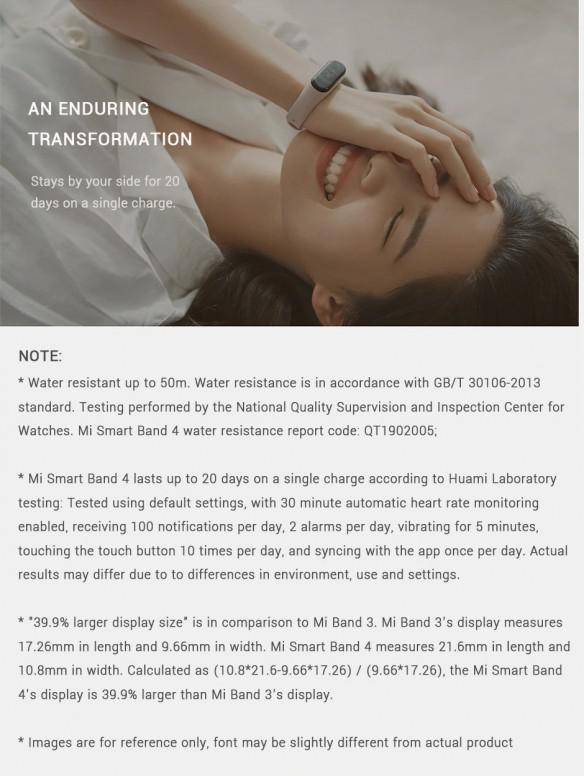 Sleep monitoring | Bracelet alarm clock | Mi Fit APP
24-hour heart rate warning
Ready for busy urbanites, when the heart rate is too high, the vibration reminds you to pay attention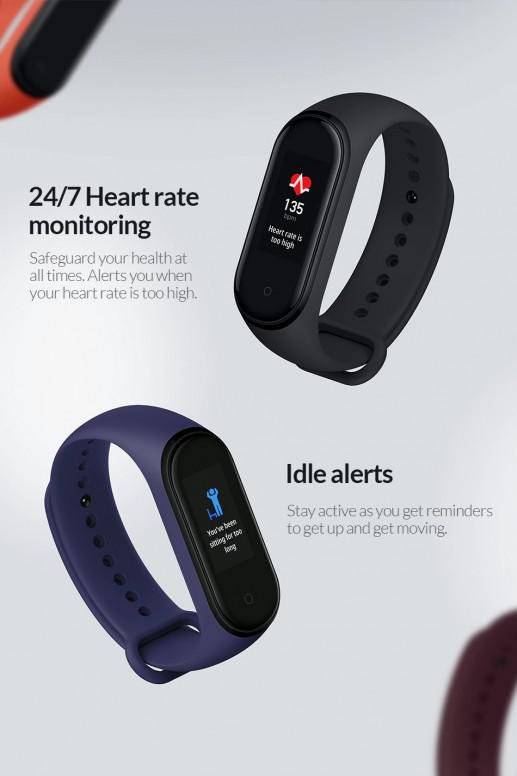 20days long battery life for the mi band 4 standard version
Multi-color wrist band is optional, soft skin-friendly material, comfortable to wear