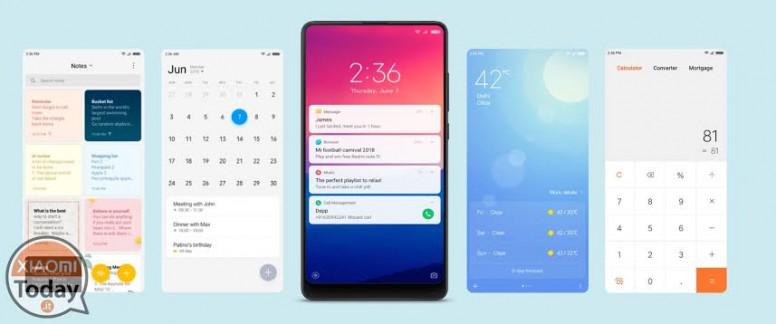 Xiaomi's custom user interface — MIUI had received a lot of praise from the users in the past but now the user interface is facing a lot of criticism from the users since past several months, mainly because of the company's strategy to put advertisements in MIUI.

The company had recently announced that it will be optimising and monitoring the advertisements on the MIUI platform. This confirmed that the ads on MIUI aren't going anywhere, despite users being furious about it.

Xiaomi Product Director and MIUI Experience Head has confirmed that the company will be rolling out a switch which will disable advertisements in MIUI. The feature is currently under development and is being tested. He has also confirmed that the feature will be rolled out to all the supported smartphone models in the next major stable update, which is likely to be MIUI 11.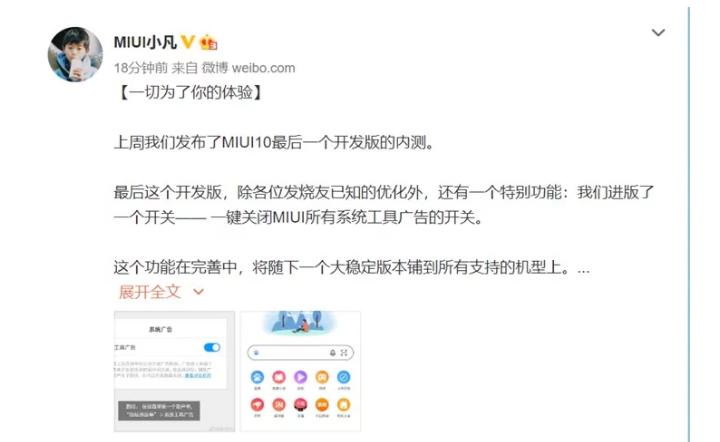 He has also talked about the lighter mode in the company's browser app which will offer a minimalist user interface to the users. Last month, he had said that the company will reduce the advertisements in the user interface as soon as possible and will further improve the stability of the system.

Xiaomi's CEO and co-founder had also said that along with reducing advertisement spots from the user interface, the company will also remove inappropriate ads that ruin the user experience. The company is also going to introduce an easy switch in the MIUI system tools to disable advertisements. So, in the next couple of months, Xiaomi aims to provide a lighter and fresher MIUI

The China-based company had also said that it is planning to make use of algorithms which can improve the advertisement reach rate and also make sure that the ad that users see are relevant to their interests.

While the biggest source of revenue for the company continues to be the smartphone business, the software and internet services segment of the company accounted for just 9.7 percent of total revenue. This represents a marginal growth for the company compared to 9.1 percent a year before.

As per the reports, the MIUI 11 could get unveiled on 24th September in China along with the Mi MIX 4 smartphone. It seems like the MIUI 11 is currently under testing phase and the user interface is based on the latest Android 10


Source: https://www.gizmochina.com/2019/09/05/miui-ad-switch-coming-soon/?amp