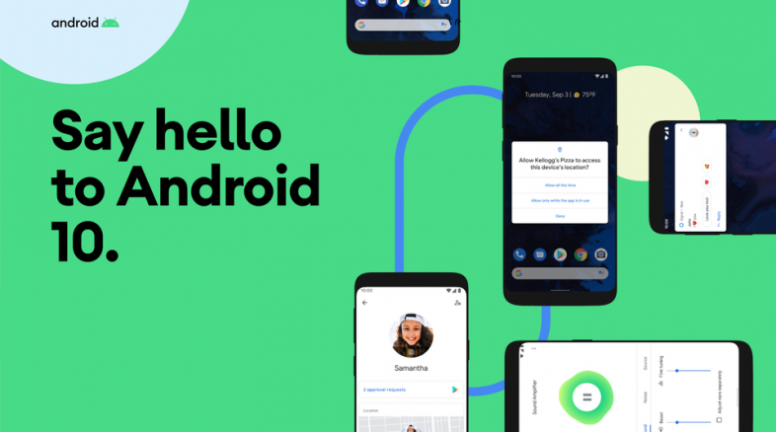 Hey, Mi Fans!!


So, Google has finally officially launched the latest Android Version, which was introduced as Android Q at Google IO 2019 but has been officially rebranded now as Android 10, sorry, no dessert name this time, Android Q is just Android 10!! Though as of now Google has started rolling out its latest Android 10 to all the eight Pixel devices, it will soon roll out for other manufacturers.

But before that, we should know a little bit about this latest Android 10. And why not? As it's loaded with a ton of awesome new features. Everyone has their favourite feature already that they like the most. Stay tuned to the end of the thread to decide which is your favourite one? So, let's dive deeper for that!!

Live Caption:
Automatically Caption Media Playing On Your Phone:




This is one of the most anticipating feature. In this feature, with a single tap, it automatically captions videos, audio messages and podcasts across apps. It also captions media files that users record, without ever needing wifi or cell phone data.
Smart Reply:
Take Action Right As You Reply:




This features besides suggesting replies for messages received in various apps also recommends users actions based on the messages that they have received. So when a friend sends a user a message with an address or a YouTube video, they can open and navigate the same in Google Maps or open up the video in YouTube without copying the URL. It even works in messaging apps like Signal.
Sound Amplifier:
Hear What's Around You More Clearly:




This feature essentially allows users adjust sound settings of their smartphones even in noisy surroundings. According to Android website, users can boost sound, filter background noise and fine tune the audio of their smartphone to get the best listening experience. In short, just plug in your headphones and hear everything more clearly.

Gesture Navigation:
Get Around With A Swipe And A Pull:




This features increases the fluidity in using the Android OS. Users can go backwards and forwards, switch between apps, go home using simple and smooth gestures.
Dark Theme:




Android 10 finally brings a dark theme to Android's ecosystem. According to Google it uses true Black to increase the battery life of a smartphone. What's interesting about the dark theme is that fact that users can either choose to implement it on a system-wide basis on in select apps that they like.



Foldable Screen Support:




With many devices now coming with foldable screens, Android 10 includes features to better support for detecting when an app has been paused (perhaps when a display is folded) and when it needs to be resumed (after opening the device), as well as enhanced support for resizing of apps.
Privacy Controls:
Privacy is a bigger concern than ever before, and with Android 10, Google is implementing some new features for app permissions to help give you a better understanding and more control over what exactly apps on your phone have access to.





For starters, users can get all their privacy settings like Web and App Activity and Ad Settings in one place. In addition to that users will get to decide what all data is being stored by the apps and for how long that data is being stored.





Users will also have the option of opting out if ad retargeting and personalisation.

Location Controls:
Now, Android smartphone users will have the ability to choose when their location data is shared with the apps.





They can pick between three options - always, never or when the app is in use. Also, Google will remind users about the apps that they are not using actively but are using their location data so that they can decide if they want to continue sharing their data.
Security Updates:
Ususally it takes weeks if not months for device makers to roll out Android updates to smartphones. This sometimes leaves the smartphones vulnerable to critical flaws.





Google aims to fix that with Android 10. With Google Play system updates, important Security and Privacy fixes can now be sent directly to your phone from Google Play, just the same way all your other apps update. So you get these fixes as soon as they are available as per the Android website.
Focus Mode:
Google has enhanced its commitment to Digital Wellbeing with Android 10.





The newly launched mobile OS comes with a new Focus Mode that allows users to select and silent apps that distract them until they come out of this mode. However, users will have to sign up as a beta tester to use this mode.
Family Link:
Family Link is now a part of all the devices running Android 9 or 10.





Parents can use these tools to set daily screen time limits, device bedtime, time limits on specific apps, and more for their kids. They can also review the apps children install on their devices and see their usage.

Other Features:
As you can see, Android 10 is full of new features! Besides this, Android 10 features 65 new emojis, including 56 gender-inclusive emojis. It also comes with support for direct audio streaming to hearing aid devices. here's a new Theming section where you can change your phone's accent colour. The device default is the iconic Pixel blue, but you can change this to the other hues such as Black, Green, Purple, Orchid and more.

There's a feature of sharing shortcuts as well which allow developers to create a new option in the share menu that will share a file/photo/etc. in a specific part of another app much faster than before. There's so much more than you can see your self by visiting the official Android site.



Which is your Favourite feature among these? Let me know in the comment box below. We'll continue the discussion there, what you say!!


Source:

Be the first to be informed: Follow us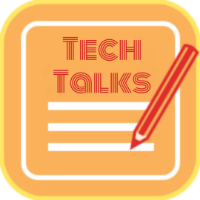 Rate