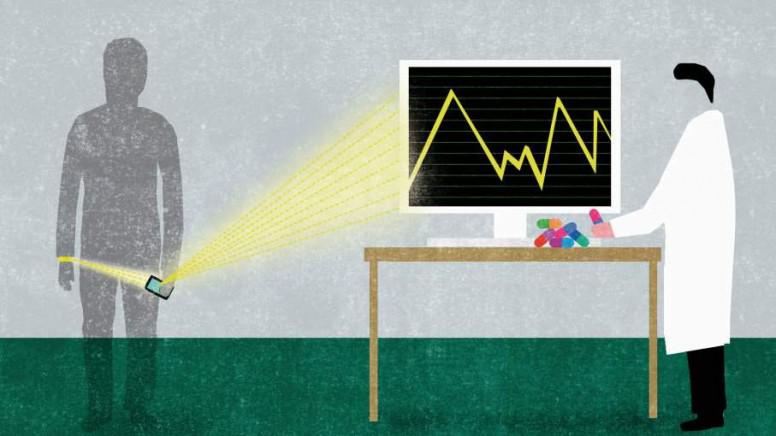 Hello Mi Fans.!

Smart Watch can detect heartbeat, technology was designed for patients with atrial fibrillation and a common condition that causes an abnormal heart rhythm. It has useful for millions of people living with atrial fibrillation, based on a recent study that tested the accuracy of a wristband used to detect an irregular heart rhythm. This type of watch used to simply tell the time. Now, the smart variety can track steps taken, sleep habits and even whether or not you have a type of irregular heart rhythm known as atrial fibrillation (AFib).

The heart rate monitor is based on a difficult to pronounce technology called photoplethysmography, but it comes down to using green LED lights paired with light‑sensitive photodiodes to illuminate your skin and measures changes in light absorption. This lets the device detect the amount of blood flowing through your wrist at any given moment. Because blood is red, it reflects red light and absorbs green light.




When your heart beats, the blood flow in your wrist — and the green light absorption — is greater. Between beats, it's less," reads the document. the sensor is designed to compensate for low signal levels by increasing both LED brightness and sampling rate. That's why the heart rate sensor on the back of the device flashes its LED lights hundreds of times per second, helping the device calculate heart rates precisely.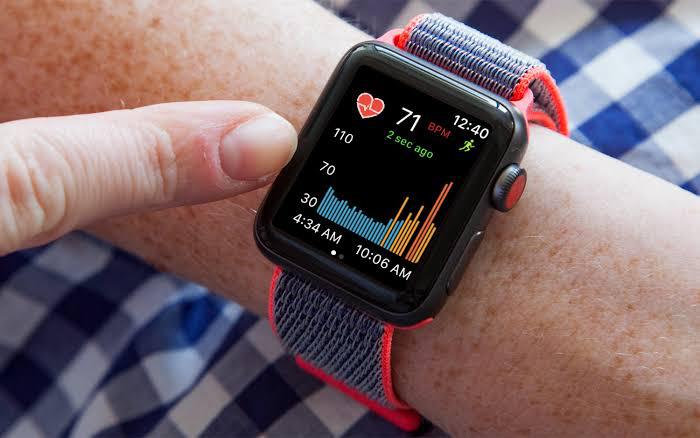 But when it measures your heart rate every ten minutes, the Watch switches to using infrared light. And if it fails to provide an adequate reading while using the infrared light, the device switches back to the green LEDs. For the sensor to work as advertised, the Watch must be close to your skin. The company advises tightening the band in case the sensors aren't reading your heart rate accurately.


The Four Primary Technical Components to Measure Heart Rate:

1. Optical Emitter - generally made up of at least 2 LED's that send light waves into the skin. Because of the wide differences in skin tone, thickness, and morphology associated with a diversity of people wearing the devices, most state-of-the-art OHRM's in consumer wearables use multiple light wavelengths that interact differently with different levels of skin and tissue.
2. Digital Signal Processor (DSP) - the DSP captures the light refracted from the user of the device and translates those signals into one's and zero's that can be calculated into meaningful heart rate and other biometric data.
3. Accelerometer - The accelerometer measures motion and is used in combination with the DSP signal as inputs into motion-tolerant PPG algorithms.
4. Algorithms - the algorithms process the signals from the DSP and the accelerometer into motion-tolerant heart rate data, but can also calculate additional biometrics such as VO2, calories burned, R-R interval, heart rate variability, blood metabolite concentrations, blood oxygen levels, and even blood pressure.

Smart Watches are more sophisticated methods to measure the heart rate to utilize electronic techniques. It is cheaper to compare to measure your health. It is easy to use in your hand wristwatch. It is small in size and lightweight easy to carry. It is us Very useful gadget in our daily life.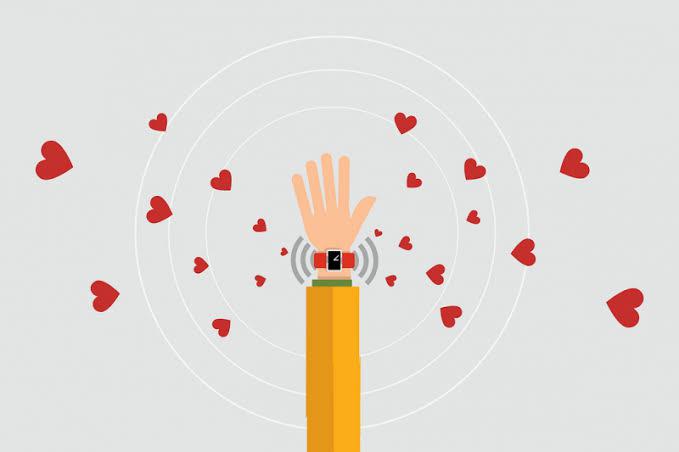 Main Source
Image Source | 1 | | 2 |

Copyright Disclaimer:
The data and imagery provided in this article belongs to their original creators!

Big Thanks To
All The Techie Team Mods & Super Mod for Guidance me.

Be the first one to be notified: Follow us: