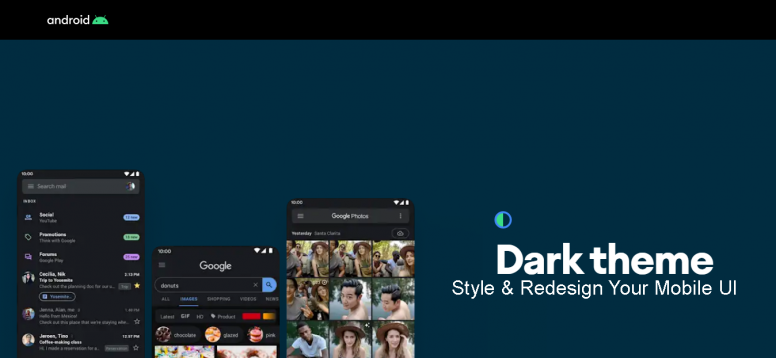 Hello Mi Fans!

There is nothing more jarring than picking up your phone in a dark room and opening an app with a white background. That eye-melting burst of brilliant white can be downright painful sometimes and it do affected the UI experiences. Design trends have also slid toward greater use of white space in recent years, and few companies have been more complicit in this trend than Google.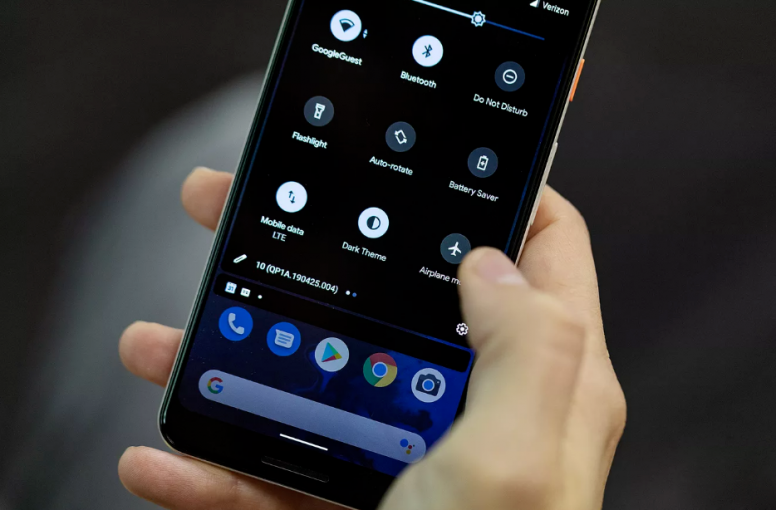 Thankfully, the Android maker has heard the complaints and acted on them by working a dark mode into Android that not only saves our eyes but could also save battery life. Google added a dark theme in Android 9.0 Pie, but it only changes the background of the notification shade and app drawer, leaving settings and apps unaffected. In Android 10 we finally have a proper, system-wide dark mode and trust me, it's pretty good too!


How to turn on Dark theme from Settings in Android 10

It's very easy to turn on dark mode. Here's how:


Open Settings.
Tap Display.
Tap the Dark theme toggle to turn it on.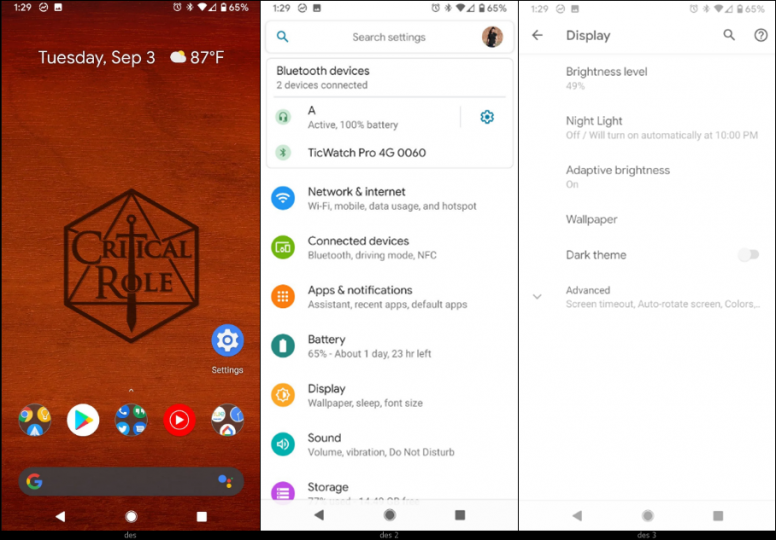 How to add Dark theme to Quick Settings

You don't have to go to dig into Settings every time you want to toggle it on or off - there's a Quick Setting for that. It's not added to Quick Settings by default, but it's easy to add.


Pull down the top of the screen twice to open Quick Settings.
Tap the pencil in the bottom left corner of the Quick Settings shade.
Drag and drop the Dark theme toggle from the bottom menu up into the Quick Settings button order.


When you try to switch on the dark theme in Android 10 you'll find that certain supported apps will also switch to the dark side. The list was initially limited, but it's growing fast. In addition to the notification shade and app drawer, it changes the backgrounds of all the settings menus and also of apps like Phone, Contacts, Google Photos, Chrome, YouTube, Google Drive, Google Pay, and a few others. We expect more apps are working their way toward compatibility with dark mode and should be a part of it very soon.

Ideally, developers will create dark themes of their own to fit in with dark mode, but Google has also included a "Force Dark" option for developers which automatically converts light backgrounds to darker tones.



So Dark color lovers, what do you guys think about the Dark Theme in Android 10? Comment down below!


Source