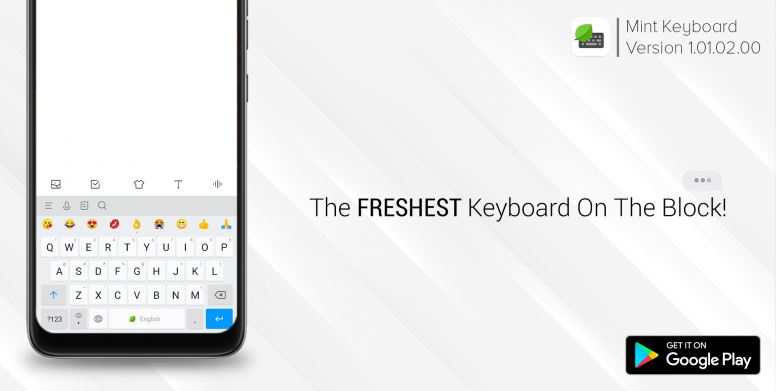 Greetings Mi Fans
Keyboards despite being an integral part of our lives are mostly overlooked. But we understand the importance of a keyboard that needs to be designed in such a way that it fits in your heart. Hold your breath to experience the all-new Mint Keyboard. All your favorite emoticons with amazing stickers, fonts, GIFS and many more packed into a shiny all-new interface immensely customizable right according to your taste.

Presenting Mint Keyboard - The Freshest Keyboard On The Block!
Here is a quick guide for you get started: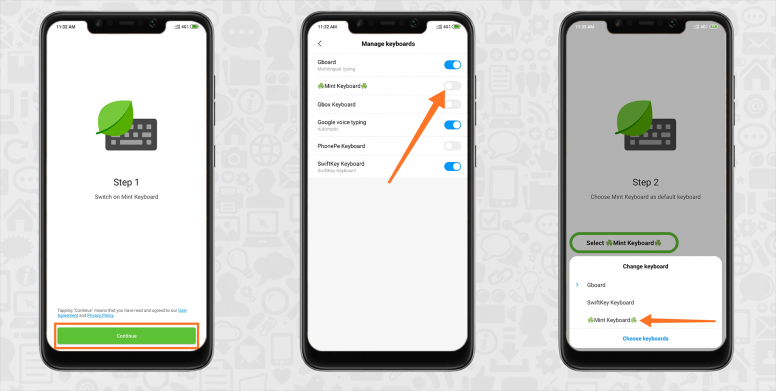 Download Mint Keyboard from Play Store or Google Drive
Once installed, the initial page of the Keyboard setup shows up. Tap on Continue to get a step further.
You will then see a list of keyboards. Enable Mint Keyboard.
After you have enabled the Mint Keyboard, you will be asked to set it as default.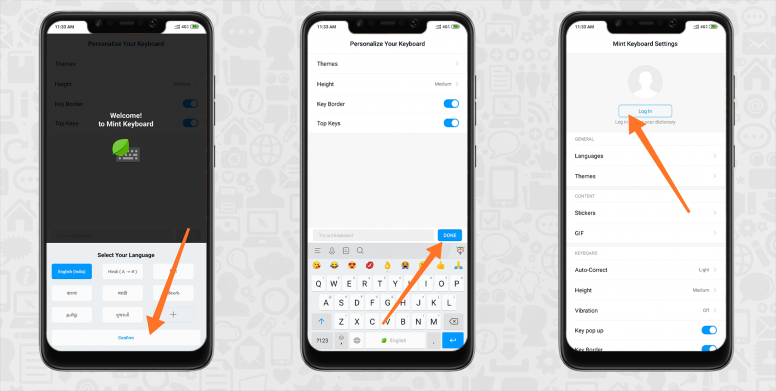 Moving on, you will be asked to choose your keyboard languages. As an example, we have selected English only but you can choose multiple languages as well. Tap on Confirm to proceed.
You will now be able to personalize the keyboard according to your requirements. When done, tap on Done to continue.
[Optional] You can then use your existing Mi Account to log in to your keyboard. This will backup your keyboard preferences greatly reducing burden.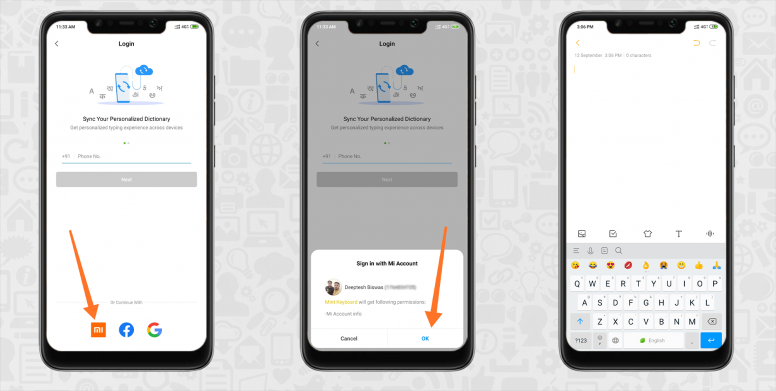 To sign in, you can use your Phone, Mi Account, Google and Facebook. [Mi Account is recommended]
Tap on Mi logo to automatically sign in to your existing Mi Account.
The login process will be followed by a confirmation pop-up. Tap on Ok to proceed.
Voila! Your Mint Keyboard is ready to be used.

Please feel free to leave comments below!



✒ Read also:
- Mint Keyboard - Smart typing experience across all Indic languages with GIF & Stickers!
- Mint Keyboard: Smart Quick Replies
- Mint Keyboard: AI-powered auto-correct modes, suggestions, predictions etc.
Rate