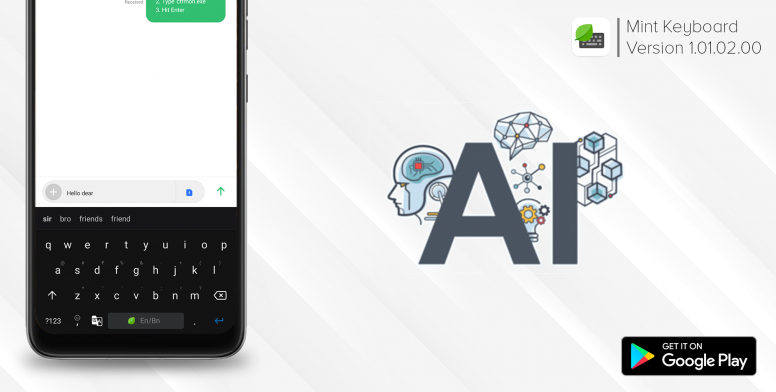 Greetings Mi Fans!
There is a whole bunch of keyboards available on Play Store and some of them are really good. But do you know what is even better than all of the pre-existing ones? Introducing the Mint Keyboard from Xiaomi Inc. A keyboard that is designed to understand you better over time with its Artificial Intelligence under the hood. The keyboard not only offers you the freshest typing experience and features like GIFs, emoticons, multiple language support but also smart suggestions and advanced auto-correction based on AI. Let's see how it works!

The AI engine implemented in the keyboard is designed in such a way that it learns as you keep on using it. This is very similar to how a child learns different things from the surroundings. So, when a user starts using the keyboard, things will look pretty much same as the other keyboard behave like but as times passes, the keyboard itself learns the way user types, the selection of words which the user prefers, favorite emoticons and even emoticons according to the words or sentences the user types. Wait! Things don't just end here. The auto-correction is also powered by AI and it analyses your typing pattern and follows your pattern for correcting sentences. This means the keyboard will understand if you have typed something correct but is not included in the dictionary. Overall if the user looks at the different optimizations combined, the AI engine in the keyboard plays a vital role and actually improves typing experience significantly. And the most important part is that the keyboard is completely free and ad free.

You dreamed. We made it a reality for you. So, what are you waiting for? Download the freshest and smartest keyboard on planet Earth now!

✒ Here is a feature tour of AI:

The AI technology used in the keyboard needs no configuration at all but you can anyways control the level of its usage. It does accurate prediction, suggestions, and auto-correction for English and 23 Indic languages
Tap on the Options.
Tap on Settings. This will forward you to a new page.
Tap on the submenu which says Auto-Correction for further options.
You get three different modes to choose from - Light | Modest | Aggressive.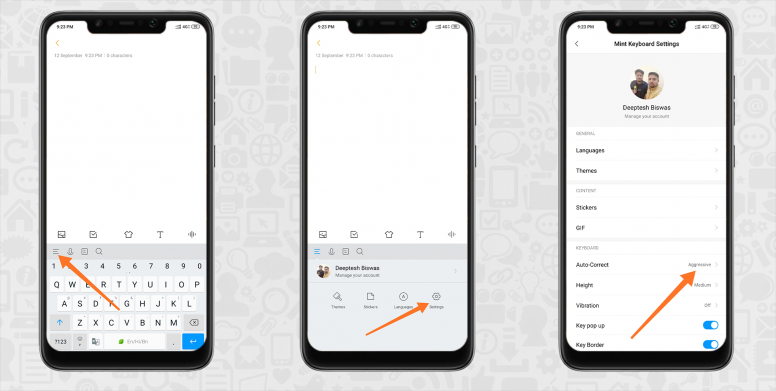 You can already understand what these modes might do as these are pretty self-explanatory. The "Off" mode disables the AI capabilities of the keyboard completely. The "Light" mode is the very basic level of AI being put on work in the background to make your typing experience better. The "Modest" mode increases the intensity to a medium level and the "Aggressive" mode is the highest level of AI working in the background for the best typing experience.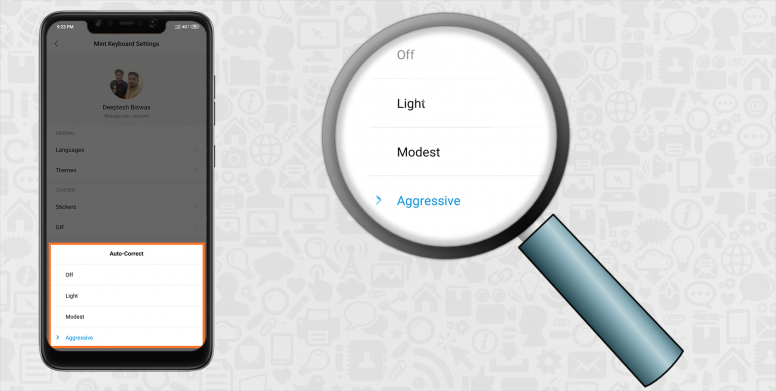 Have any question or feedback, do let us know in the comments below!


Regards,
Akash
MIUI Mod, Mi Community India

✒ Also read:
- Mint Keyboard - Smart typing experience across all Indic languages with GIF & Stickers!
- Mint Keyboard - Quick Setup Guide
- Mint Keyboard: Smart Quick Replies

✒ Popular Columns across Mi Community:


Rate