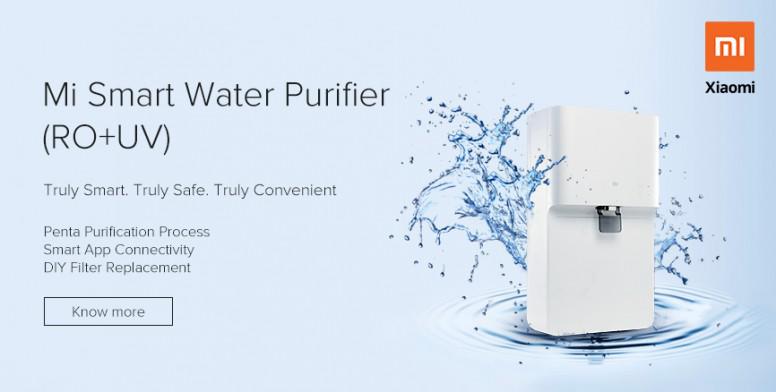 Mi fans,

Lack of safe drinking water has been a big concern across the world. With Mi Water TDS Tester, we made it easier for you to measure the hardness of water. But the question is how to ensure that we have access to safe drinking water all the time? We are excited to introduce Mi Smart Water Purifier (RO+UV) - our 1st smart home device that's specially designed for India, made for India. This means we're now officially in the smart kitchen appliances segment in India!


| | | | |
| --- | --- | --- | --- |
| Product | Price (₹) | Mi.com | Flipkart |
| Mi Smart Water Purifier (RO+UV) | 11,999 | | To be updated |


4 things that make the new Mi Smart Water Purifier stand out are; Minimalistic design, Advanced purification process, Smart app connectivity, and hassle-free DIY technology.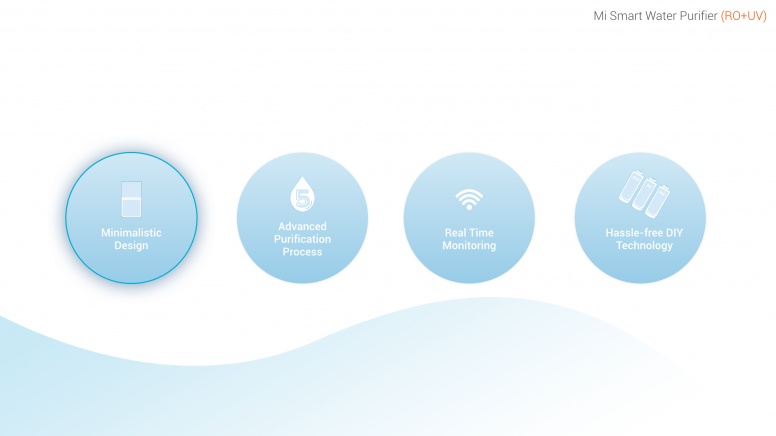 Minimalistic Design

Keeping it simple is key. We have made sure the design remains functional and minimalistic to fit your style.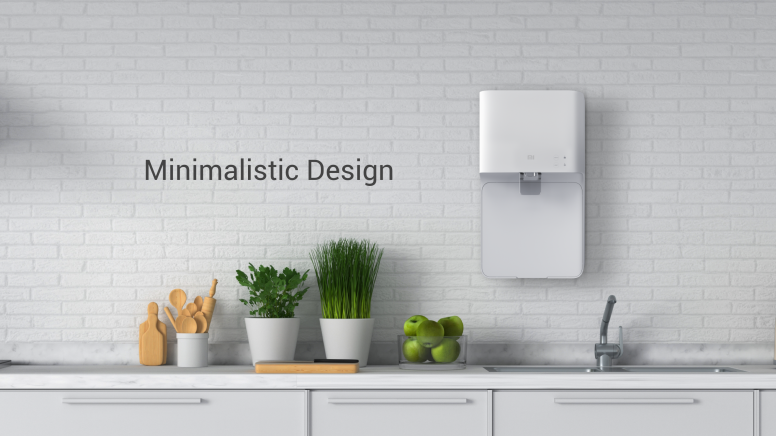 Mi Smart Water Purifier comes with Penta Purification Process to make sure you and your family drink healthy water & stay healthy.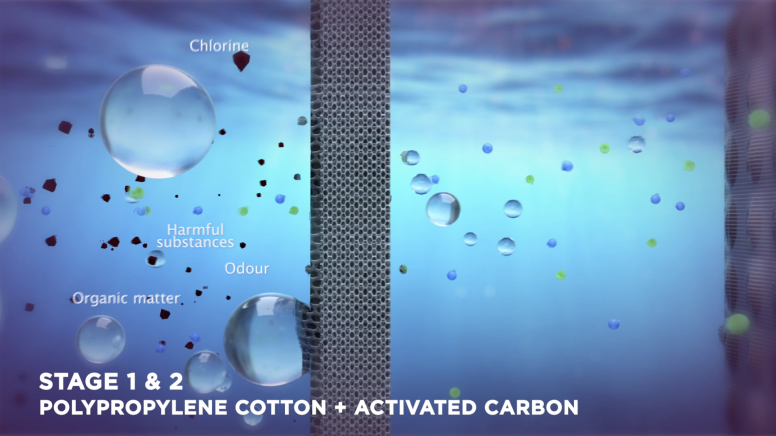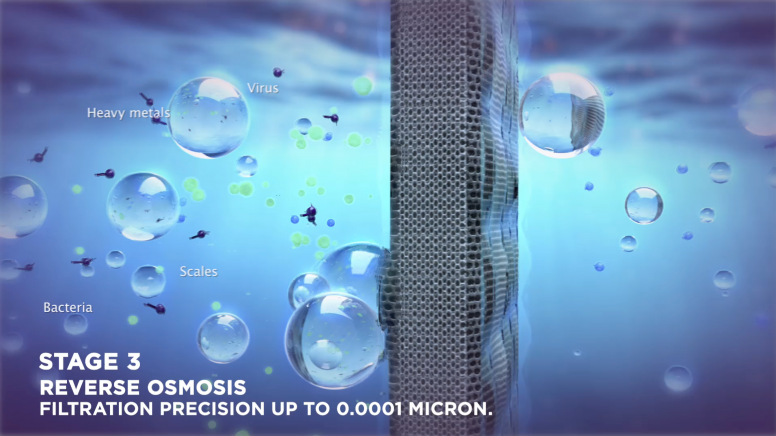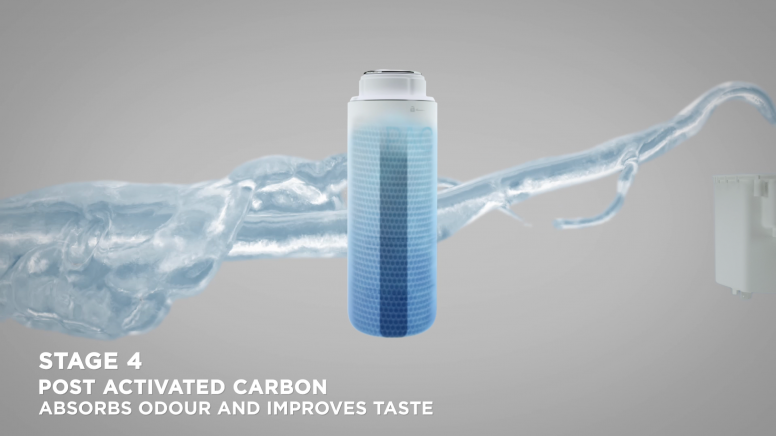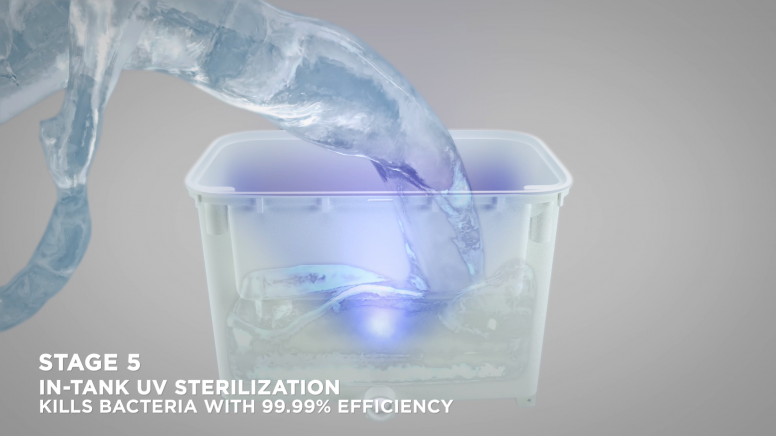 Monitoring the Mi Smart Water Purifier is just an app away. Connect it with the Mi Home app (available for both Android and iOS).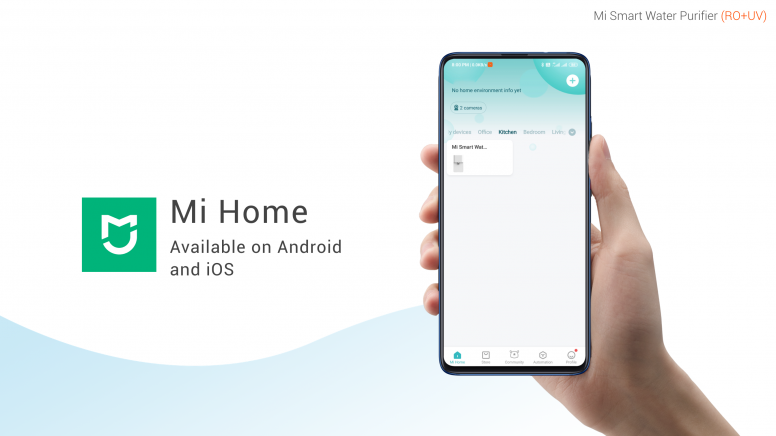 What's even more effortless? Changing the water filter. The Mi Water Purifier is India's first Smart Water Purifier with DIY filter replacement. Now change filters within seconds.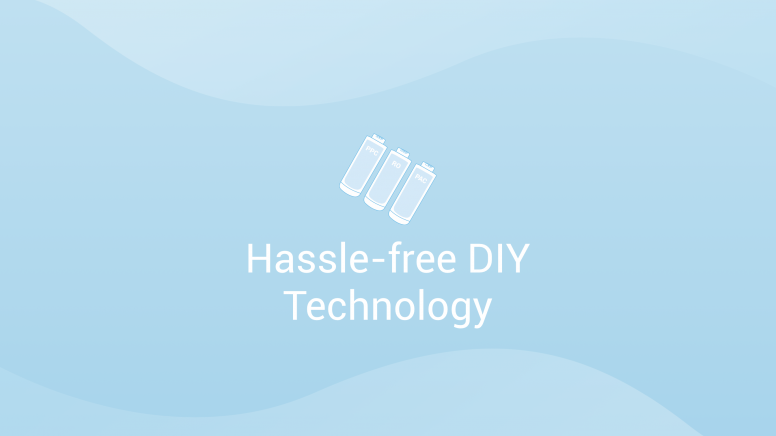 The Mi Smart Water Purifier will cost you Rs. 11,999. It will go on sale on 29 Sept at 12 noon on mi.com, Flipkart and Mi Home.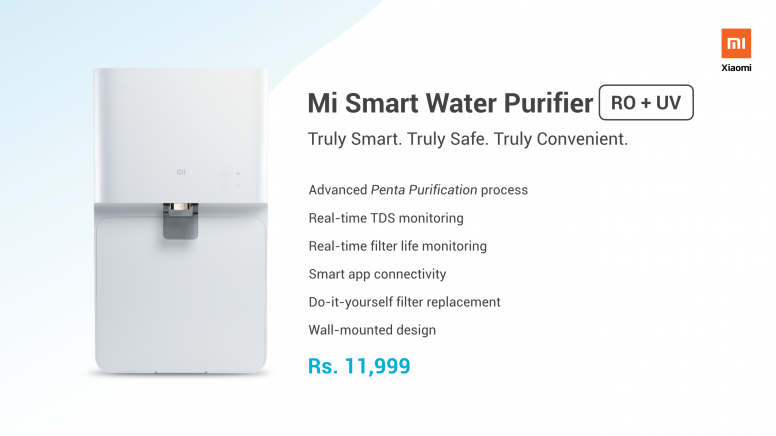 Rate