Xiaomi have launched the Mijia T100 Sonic electric toothbrush with a lower price and with many good features. The toothbrush is available for 39 yuan ($5) via the crowdfunding, it is on offer for 99 yuan ($13) for a set of three electric toothbrushes.



The MIJIA T100 Sonic Electric Toothbrush have a simple design, has a lightweight build, weighing just 46g. It features a small brush head with soft bristle which can easily penetrate the spaces between the teeth. The top structure of the bristles is specially treated to better conform to the oral cavity and also keep the gum protected while brushing. The brush also comes with an IPX7 waterproof rating which means it can be rinsed under running water.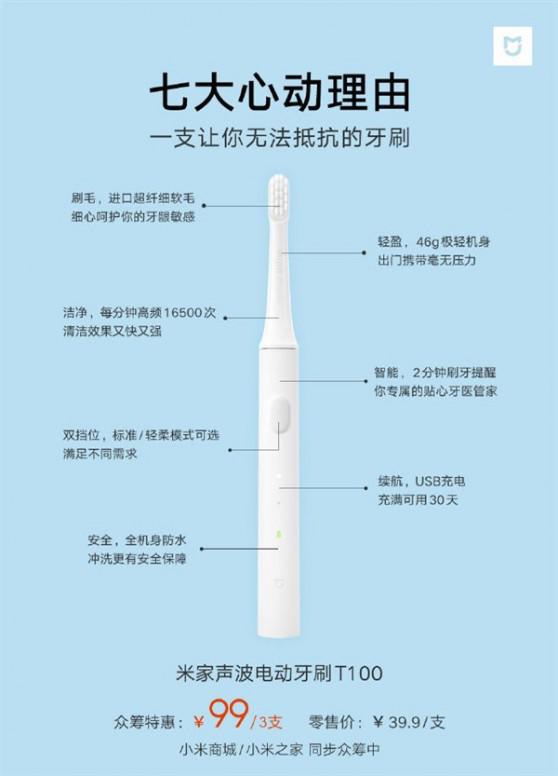 MIJIA T100 can provide up to 16,500 vibrations per minute which can effectively remove tooth stains. The brush runs in two operating modes; standard and gentle mode to meet the needs of different persons. The brush is adjusted to stop shortly after 30 seconds as a way of reminding you to switch position. The toothbrush also stops automatically after 2 minutes. MIJIA T100 Sonic Electric Toothbrush can be fully charged in 4 hours and the battery can last for up to 30 days.