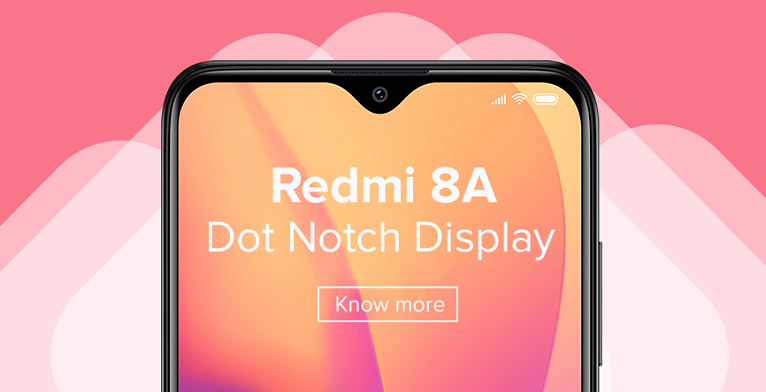 Well, you've obviously heard of Redmi A series, India's favourite smartphone series, last week the latest addition to the series Redmi 8A was launched. Every phone launch in this series has been a Dumdaar hit and that's with good reason because we strive to get the latest in technology to our mi fans before anyone else, So let's get started with brand new Redmi 8A " Smart Desh Ka Dumdaar Smartphone ".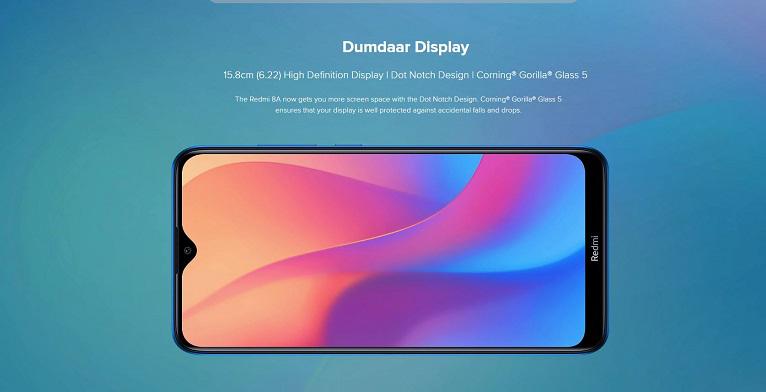 Today, we are talking about the display quality and other features like sleek and stylish Dot Notch Display that allows you to see more with minimal bezels. The Redmi 8A has a more screen space with 15.8cm (6.22) High Definition Display and Resolution of (720*1520) HD+. A larger screen means better experience when watching movies or binging your favorite shows.
In comparison to Redmi 7A which has 13.8cm (5.45), Redmi 8A has got much larger and better display quality. We also got some modes like Sunlight, Night, Reading and Standard mode to change our display vision, according to our Day/Night time. Reading mode being one of the most useful features in MIUI to ensure our eyes are safe from harmful effects blue light has on our eyes during long reading sessions. It also has an IPS panel that categorized as having the best color and viewing angles with a Contrast ratio of 1500:1.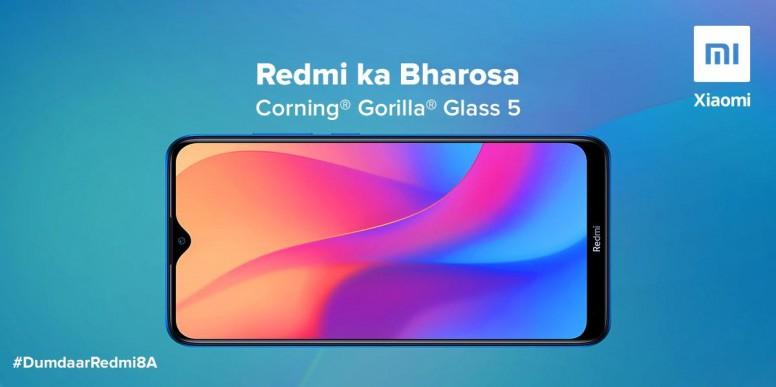 Redmi 8A also comes with Corning Gorilla Glass 5 protection that raises the bar for protection against drops higher than ever, It can take survivability of phones up to selfie height. Which ensures that the screen is not only mesmerizing but Dumdaar too. Redmi 8A is the first in the segment to sport a Glass that was exclusively being used on flagships.
What are your thoughts on the Display of Smart Desh ka Dumdaar Smartphone!!