Xiaomi have launched a Mini head massager priced at 199 yuan ($28). Xiaomi have different massagers on its catalogue like the Jeeback neck massager and even a massage chair. The easiest way for relaxing after a stressful day is to massage your scalp with your hands. This can also be done with a head massager and it boosts the blood circulation in your scalp and increases hair growth. Also the head massagers help relieve tensed muscles, reduce headaches, and provide deep relaxation.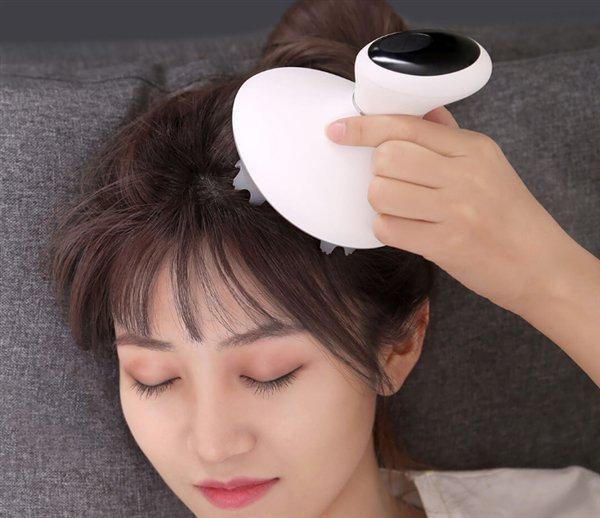 The Mini head massager comes with 4-wheel rotatory massage brush heads and can be used under wet and dry conditions. It also comes with several speed adjustments. The massager grabs the head just like the fingers, mimicking actions carried out with the fingers such as opening, closing, pushing, pulling, smashing, and grasping in succession.

The massager also comes with four selectable modes and has buttons for adjustment. The body is equipped with IPX6 waterproof function. The brushes use soft rubber contacts which combines flexibility and elasticity. The massage per unit area is more evenly distributed and there is no irritation in contact with the scalp. Each massage cycle lasts for 10 minutes after which it automatically shuts down. One full charge can last for 6 massage cycles before it needs to be charged again.


The design of head massager includes a detachable charging base. This is to prevent damage to the USB interface when the body needs to be cleaned. The head is equipped with a black LED screen which shows the current massage speed.