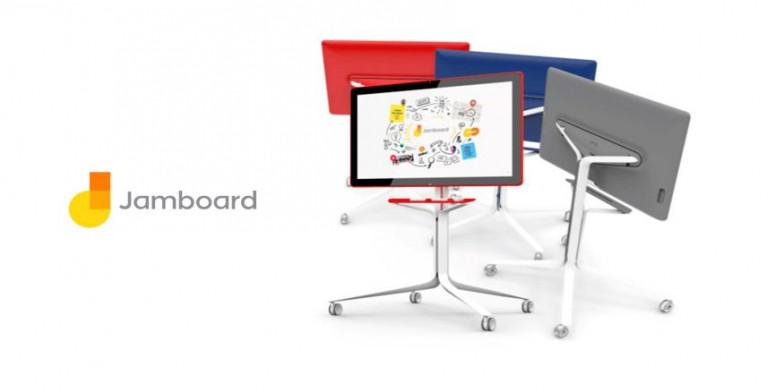 Hi !!!

Mi Community
I am back with yet another yet informative post, This time we will discuss each and every detail regarding Google Jamboard

Introduction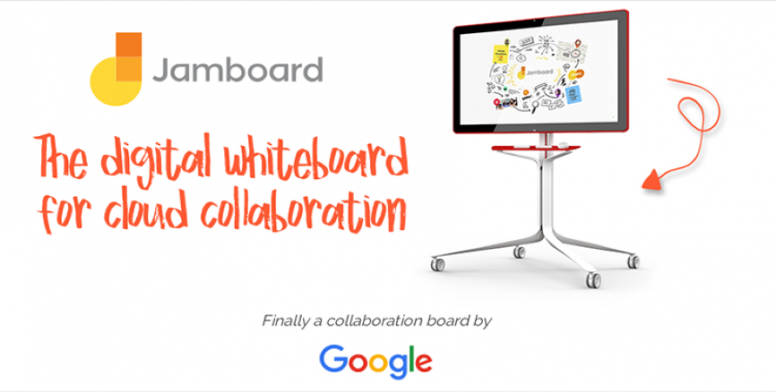 Besides being a search engine, Google's primary objectives have slowly shifted towards developing tools and technologies to support the execution and enhance the productivity levels of businesses and corporate organizations.
Ranging from Docs, Drive, and other G-Suite administration tools to the latest in-office information sharing platform, Google Currents, the American tech giant has launched, and hundreds of platforms meant for technically modernizing workplace areas.
Among all these services, there is a lesser-known platform designed and manufactured exclusively for your office conference rooms.
Jamboard by Google is an interactive whiteboard tool-cum-hardware, designed for conducting effective two-way presentations and discussions in conference rooms.

What is Google Jamboard?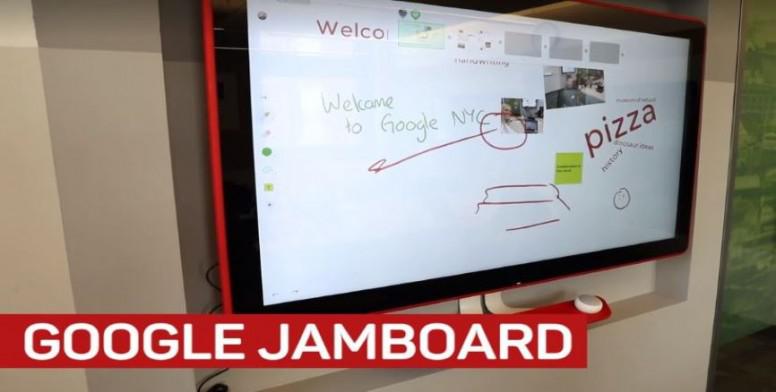 So, if you've ever been unwillingly put upfront to run a presentation in your office, you might be familiar with narrating slides while the others take a nice nap. Presenting an idea, conveying information, and delivering a briefing requires the presenter to engage the clients and colleagues. Cause if that goes awry, you might jeopardize your office promotion or yearly bonus.
Jamboard by Google was launched in 2017 as an initiative to help business corporations to make their daily meetings a bit interactive and engaging. It has further been upgraded into a multi-functioning platform by integrating several Google applications and other tools in it. What Jamboard is basically interactive whiteboard. But, it is highly upgraded with the latest shape recognition tech. and features of web connectivity. Moreover, it is integrated with all the G-Suite services and Android support.



How Google Jamboard Works?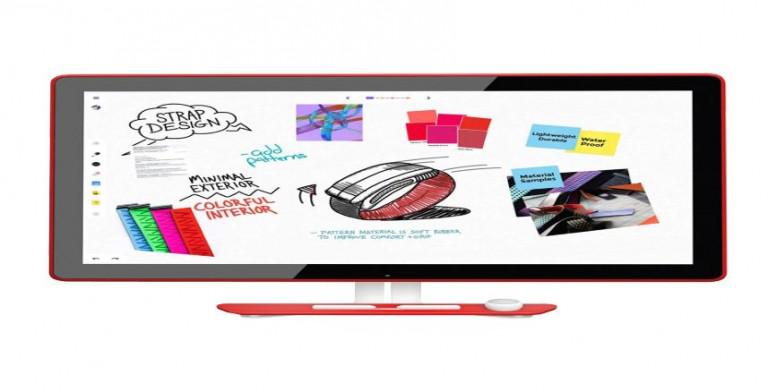 Jamboard by Google is a blend of latest software and hardware tech., added with effective AI-based input/output elements. Creating a collaborative session, or as Google calls it, a Jam on Google Jamboard is rather a fun activity instead of a painful PPT preparation. Let's break down how Google Jamboard takes in your data to present in a real "presentable" manner.
There are two ways Google Jamboard takes inputs of written data via styluses. One way is to use the stylus as a pencil. The board displays the exact form of data you write in your own handwriting, as you can do in paint.
The text on the Jamboard screen says "handwriting" written in a scrambled manner as if written on a chalkboard. But when you switch on Google Jamboard's Handwriting Recognition, the text you write is automatically converted into the printed version. Take a look at the GIF and see how Google's AI-based handwriting recognition works for your best:

Features Offered by Google in Jamboard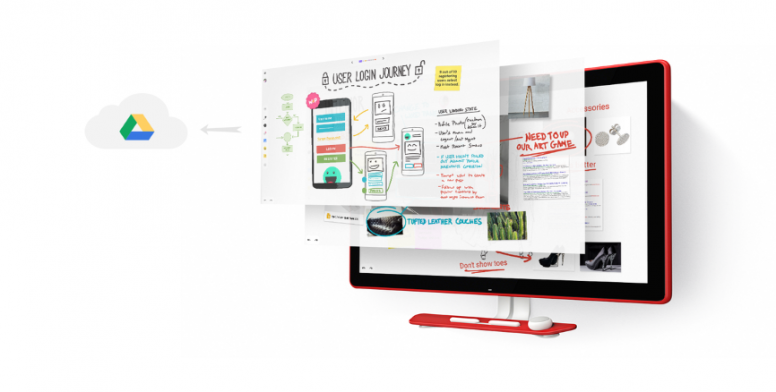 1. G-Suite Integration
Though Jamboard is physically a 4K screen, it is a software application as well. Google allows integration of documents, sheets, slides, as well as images, graphs, charts, and GIF files from the web as well, right into your Jam. From images and charts from Google Docs and Sheets to the entire file, you can add as many elements from G-Suite applications into your jam.

2. A Mini-Browser in Itself
Jamboard by Google also acts as a mini-browser. You must've used search option from Docs or Sheets. When we upload an image in Docs, you can either upload it from Drive or from the system; but also you can search it directly on the web. But here it goes to a whole new level.
In Jamboard, you can search a webpage by inserting the associated URL and then can add a portion of that webpage as an image directly in your jam. You can select that portion either by using the stylus or by your finger-touch.

3. Collaborate
Jam sessions are called collaborative sessions for a reason. Google Jamboard sessions can be shared in real-time with other members as well. This way, a cross-communication can be established between multiple conference rooms in different corporate offices at the same time. Besides, you can download the entire session in a PDF format or even as an image. This file can then be shared as a document with other G-Suite users in your office.

4. Mobile and Web Support
The latest upgrade in Jamboard by Google has been its mobile application, which is designed for iOS/iPadOS and Android platforms. These apps allow users to insert images and webpages, as well as write, draw, and craft text-based and pictorial content. The mobile users can also join in live Jams if invited in the share-list. This allows users to have a personalized look at the presentation within the conference room on their individual devices. If your tablet or phone comes with a stylus, you can access every feature available on Jamboard apart from handwriting and shape recognition.



Web Jamboard

Google Jamboard is also accessible via your web browsers through this link. Now the web version of Jamboard isn't as effective as the original screen. But, it is a fair deal for editors and managers who review the reports and presentations for possible minor errors. There's no handwriting or shape recognition; however, other integrated functions associated G-Suite such as Notes, Docs, and Drive can be well executed.


5. Auto-Draw
Suppose you draw a rough diagram for a boat on-screen in your Jam. Google Jamboard's auto-draw feature would automatically list out a few figures resembling your rough-sketch. You can select from these options and can replace your apparently bad sketch with an adequately drawn art.

6. Google Cloud Backup
Like every other G-Suite application, Jamboard by Google is also facilitated for cloud backups on Drive. It is the Google Cloud services which allow users to share, stream, and edit Jamboard content in real-time. This facility ensures favorable information-sharing via corporate presentations.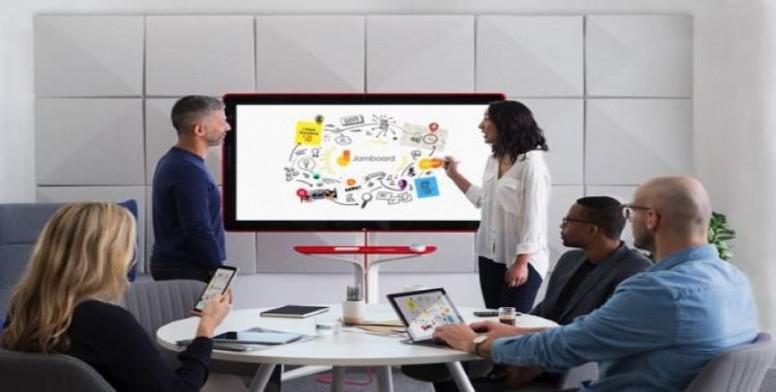 Conclusion
Jamboard by Google is an excellent initiative from Google Inc., and it has all the qualities of a revolutionary product. While it is focused on modernizing information-sharing in corporate structures, its endless possibilities are also being explored in educational institutions across the globe. Connecting everyone to information most interactively and engagingly, Google Jamboard can be the future of creating, conveying, and storing educational and business-related data.

Source



I hope you would have enjoyed reading this post, Don't forget to tell me your opinion in the comments down below