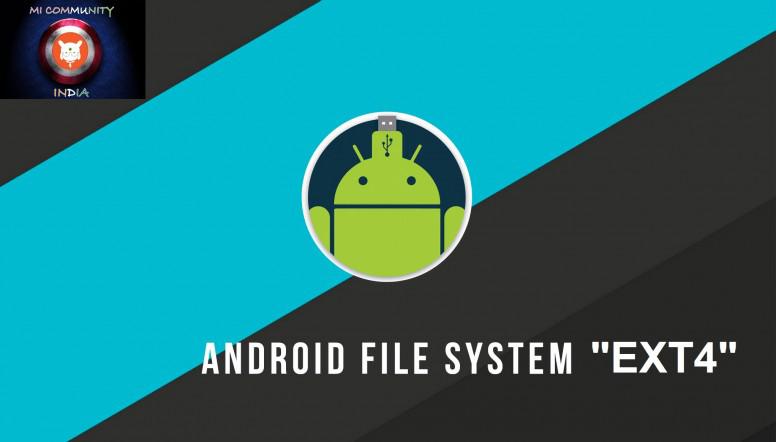 Hallo MI Fans,
Today I will explain about the EXT4 file system. Read the thread carefully. Especially those who use TWRP and another custom recovery like Orange Fox etc to flash stock ROM and Custom Rom in their android devices, File System is a common word to them. Basically they also have seen the words like EXT4, F2FS, VFAT, FAT32, EXFAT, EXT3, EXT2, NTFS. Today I will explain EXT4. It is a kind of File System.
First of all, we need to know What is a File ? and What is a File System ?
In android, file system are used to control data store and retrieved in a device. If any device doesn't have a file system whole data and information are gathered into a large number of storage areas with a large body without any group and without any piece or name. In this way it is impossible to understand that from where one group of data is started and where is the end. A file system easily separates data into individual groups with individual names. So its easily identified. And each group of data is called file. And the file system is the structure that manages the groups of data individual name wise.
The primary function of any filesystem is to be a structured place to store and retrieve data.The namespace provides rules for naming and structuring data. In a file system, a security model is very important for defining access rights.
What is EXT4?
The EXT file system was written for Linux. The first version of EXT was released in 1987. Then EXT2 and EXT3 were released. EXT2 and EXT3 have a traditional block mapping scheme and it takes so much time to process a large amount of data.
EXT4 is the newest member of the EXT family. It is introduced in 2008. EXT4 is the evolution of EXT2 and EXT3. EXT4 is an improvement over EXT3. EXT4 has improved design it also has better performance reliability and stability. EXT4 is the most stable file system. Most modern smartphones are used EXT4. Data encryption is a very important feature of this file system. This file system works fine with a large number of data in a very short time. It has labels unallocated block groups and inode table sections accordingly, it allow them to be skipped during a file system check. The maximum file size limit of EXT4 is 16 Terabytes in a single file, 1 Exabyte in a single volume. (
source
).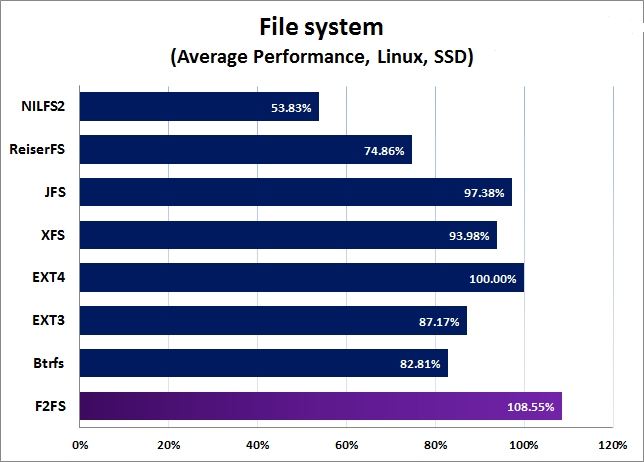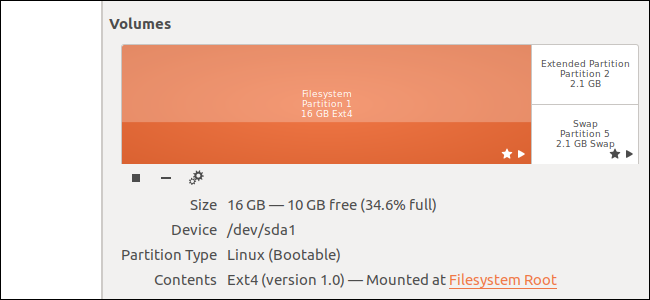 Procs:
1. In the Ext4 file system, the user Doesn't suffer file size limitation of 4GB. EXT4 perform with larger data in a very short time.
2. Nowadays EXT4 is very stable and very popular.
3. This file system has very important features like data encryption. It can encrypt all data.
4. This file system supports most of the modern smartphones.
Cons:
1. Journaling is enabled by default in this file system, so it can have a negative effect on the lifespan of flash storage
2. EXT4 formatted device's external SD cards. So it may have trouble mounting and some apps may not be able to work correctly. So work with this file system very carefully.
Change File System of Internal storage to EXT4:
1. Install Twrp Recovery
2. Boot into recovery
3. Go to wipe - advance wipe - select the system partition - change file system - select ext4 format
4. Done.
(Note:- It is not recomended, Do it with your own risk).
So, Mi fans I hope you'll like it. Maximum Smartphone comes with the EXT4 file system as it has the best stability.