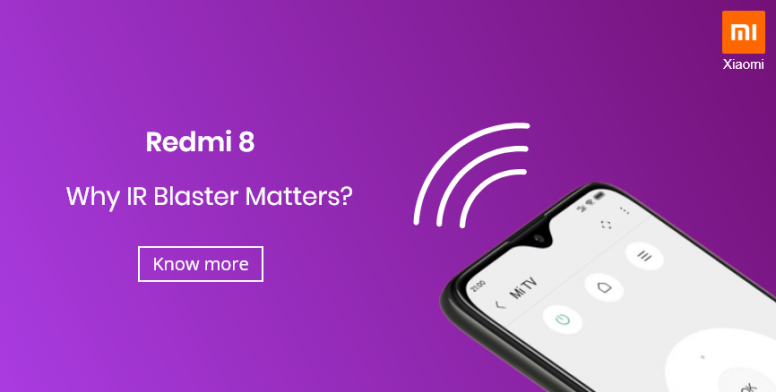 Hey Mi Fans!!!
Hope you guys are doing well!
In this thread, we will talk about why IR Blaster is a significantly important part of our smartphone. Why it matters in budget segment devices like Redmi 8? Nowadays smartphones are just 200gm 7-8mm thick box, but they have eliminated the need for separate Camera, Walkie-Talkie, FM device, Gaming Console, PC and many more. This means we can almost do anything and everything with these devices. But one thing is missing here and i.e. the IR Blaster.
So, why did I mention Remote Separately? For that, I have a story and everyone likes the story...
I moved into a new apartment couple of months back. The AC is old, and made by some local company that doesn't exist anymore. The remote stopped working long before we moved in. We tried buying one of those universal remote controllers, but it didn't work.




I bought a Xiaomi Device thereafter. I played around with the IR app that comes inbuilt with the phone, for about ten minutes, til I found a model that apparently worked the same as AC. Thanks to Xiaomi for saving us from slow roastito death in my own apartment.
Today with smartphones, we can control most of the appliances under the Sun be it AC, TV or Projector. Syncing the device with IR Blaster is like eating a prepared burger, all you need to do is enjoy it. This seems seamless because of IR Blaster. Now you must be thinking how and why??
Because it gives us the freedom to use a single remote to control all the appliances with just one device and that is our Phone. So, no need to search for remotes on your couch anymore!!!
To make this more understandable let's start with what that device is and how it works? Starting with ----
· IR Rays:
Infrared radiation, sometimes called infrared light, is electromagnetic radiation with longer wavelengths than those of visible light. It is, therefore, generally invisible to the human eye.
An infrared sensor is an electronic device, that emits in order to sense some aspects of the surroundings. An IR sensor can measure the heat of an object as well as detects the motion. These types of sensors measure only infrared radiation, rather than emitting it that is called a passive IR sensor.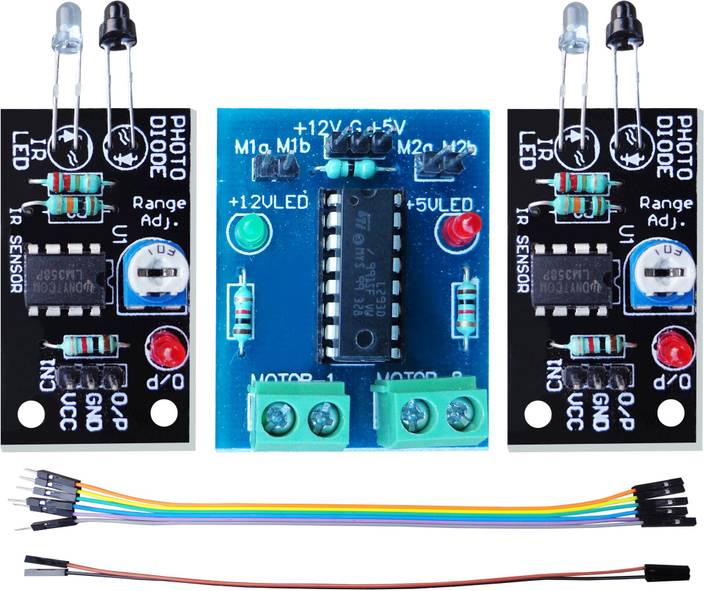 An infrared blaster (or IR Blaster) is a device that emulates an InfraRed Remote Control to autonomously control a device that is normally controlled only by controls key press.
Two other common uses are to extend infrared signals in order to place remote-controlled products behind closed doors and to allow mobile devices to control infrared devices.
If your phone has an IR blaster, it allows you to send commands, via infrared rays, to another device, such as a television, set-top box or stereo that is compatible with IR remotes.


Why it matters in Redmi 8?

While buying a flagship phone, we expect it to have everything. But when I move down to the budget segment, my priorities changed. Redmi 8 is one in that category. It changed the perception that budget phones can also have features that are supposed to be in flagships. But to keep all this and still selling it below 8k budget is really a tough job. The reason is in order to reduce the price, the company needs to cut a number of features. Having said that, Xiaomi is aggressive towards price and specs since the beginning of its device launch in India. One thing that separates their smartphones from competitors is IR Blaster.

In this price segment, I hardly recall any device having IR Blaster. Even I hardly able to mention devices from other companies to have this, even at a higher price segment too. Undoubtedly, it is the Trademark of Xiaomi to retain what we need the most.

If we ask 10 Xiaomi users about the best thing they like in their device, 6 will surely agree with me upon this. Summarize the things that will surely make you happy about Redmi 8 retaining the same.
The working of IR Blaster is pretty much the same as that of a remote control except that there is a digital to IR light converter in the IR Blaster.
User-friendly working with Mi Remote Control App.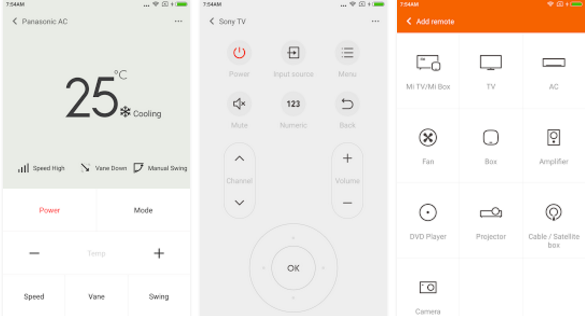 The user can sit still in one place and handle all the devices in the room.
It can be configured to work with special devices and also paired with computer applications like EyeTV and RealBasic.
No need for an external power supply for the device as it gets self-powered from the device.

Hopefully, it will help you, if you any query comment below and we will try to help you...
Thanks to all the Techie Team Mods & Super Mod & Admin for helping...
What are your views on IR Blaster?
Let us know in the comments below!!