Xiaomi have launched four new refrigerators under its Mijia brand in China. As always the price is aggressive for all four refrigerators. The smallest model has a capacity of 160 litres while the largest model has a capacity of 486 litres.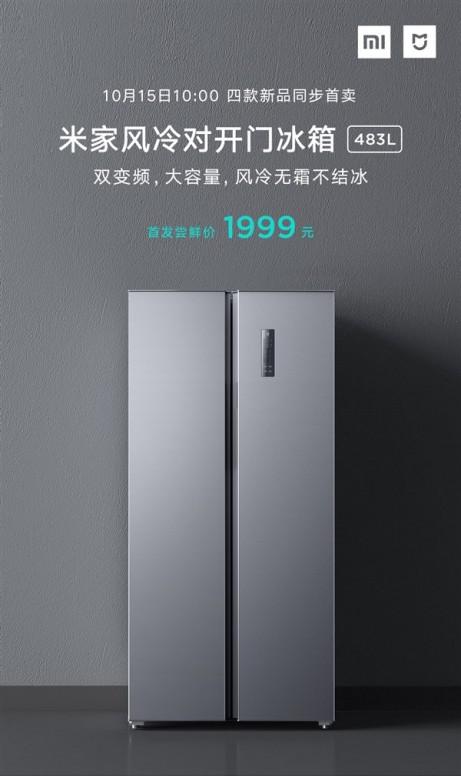 Two of the most affordable models have a traditional design with 2 doors and 3 doors, and are designed for people who live alone or have a family of two members. On the other hand, the two high-end models have a side-by-side design and are designed for large families, one has 2 large doors that resemble and almirah whereas the other model with 486 litres of storage with four doors.

The price for different variants are:


160 litres (two doors): CNY 999
210 litres (three doors): CNY 1599
483 litres (two doors): CNY 2999
486 litres (four doors): CNY 1999


All four refrigerators from Xiaomi Mijia have tempered glass shelves and LED lights for illuminating the storage area when the door is in open position. Besides, they are capable of working under a varied range of power which will safeguard their crucial components in the event of voltage fluctuation.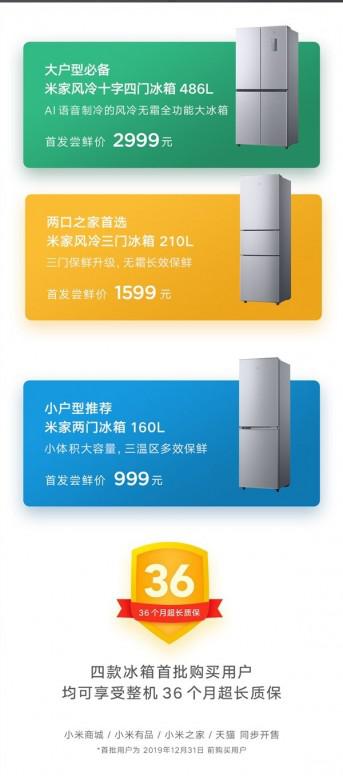 The two high-end models also have a display panel mounted on the door front which can be used to monitor the temperature of different sections or regulate settings. Moreover, these variants also support Xiao AI voice-guided commands. Xiaomi will also offer a warranty of 3 years/36 months to buyers who order these refrigerators in the first sale which is scheduled for 10 PM on the 15th of October.