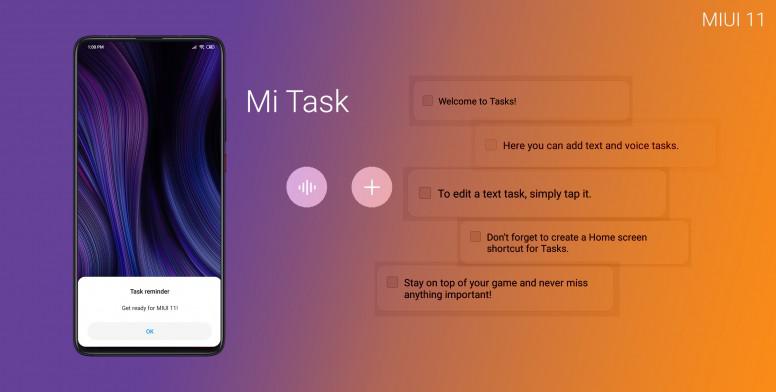 Hello MIUI'ers!
MIUI 11 has been the most awaited upgrade for our MIUI Fans, MIUI has been always known and been most popular for its cool features and it is proved in real usage also with 80M monthly active users in India alone and it never stops getting better since the inception of MIUI V1.
MIUI 11 mainly focuses on "Making our lives easier". Talking about making things easier, one of the main problems with the fast moving world is remembering something. Be it a shopping grocery, a meeting or work you planned to do we all tend to slip the plan sometimes. (Well not anymore may be.)
The task feature built into MIUI 11 is one such smart feature that reminds about the saved tasks & reminds about an appointment or maybe a meeting or anything else that wasn't supposed to be missed. These tasks are very simple to set up and is a great tool to keep you punctual and complete your work on the time you planned for.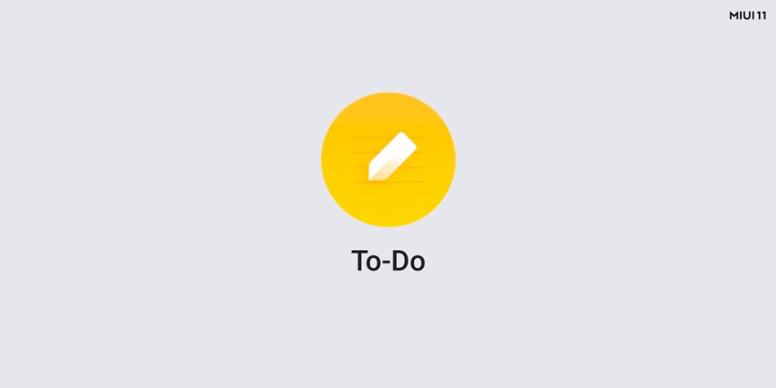 ✒ Sync To-Do tasks with Mi Calendar:-
To make it more comfortable and easy visibility of saved tasks, the To-Do lists get Synced with your very own Calendar to keep you reminded properly about the upcoming events.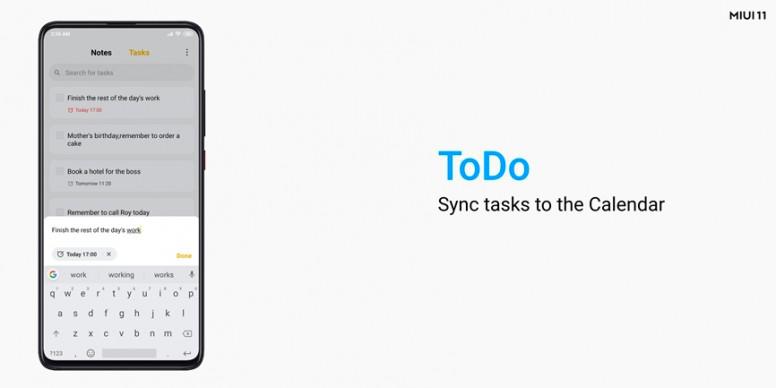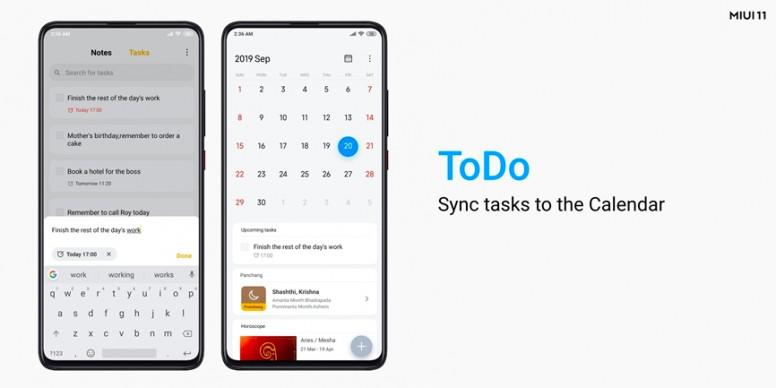 ✒ The steps to set up tasks:-
Head towards the Mi Notes App.
Switch the tab from 'Notes' to 'Tasks'.

Add a task - Either you can write or even add a voice message as a Task.
Don't forget to set a reminder when you to get updated. You can add any date as well as the time.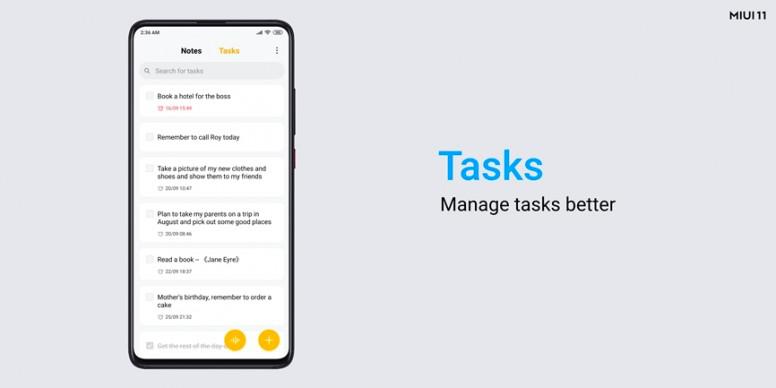 That's it! Isn't it this simple to set up? In just 4 steps you are able to save all important tasks and reminders.
You will get a background pop-up at the time of reminder! So in-case even you by chance forget it, the task reminder will not step back from its performance and help you properly.
✒ Supports Voice Tasks:-
To speed up the efficiency and save time, Voice Task feature has been brought forward where your tasks or To-Do lists are saved in Audio format. You can easily access to such tasks by just one click and also save your typing time instead of speaking. It is also observed that speaking expresses, more feeling and emotions rather than typing.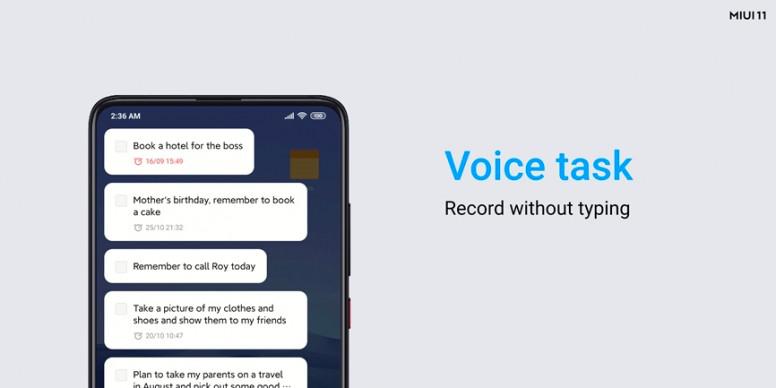 ✒ Universal Entry:-
This is a quick shortcut feature added in MIUI 11, from where you can access all your To-Do list by sliding left to right (from top corners) on the pages. This gives you quick access and you can easily check & edit your list as per your convenience.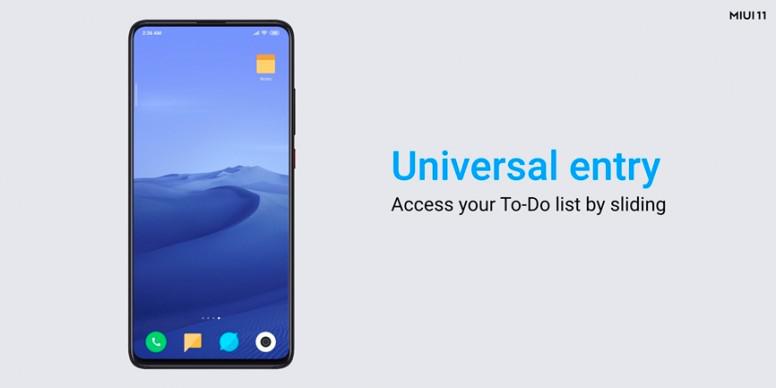 I hope you all will love this feature.

Please share your valuable comments and thoughts about the feature and MIUI 11 as a whole!




Regards,

MIUI Moderator,

Apiyush265




Banner Credits - Nikunj



Related Threads: