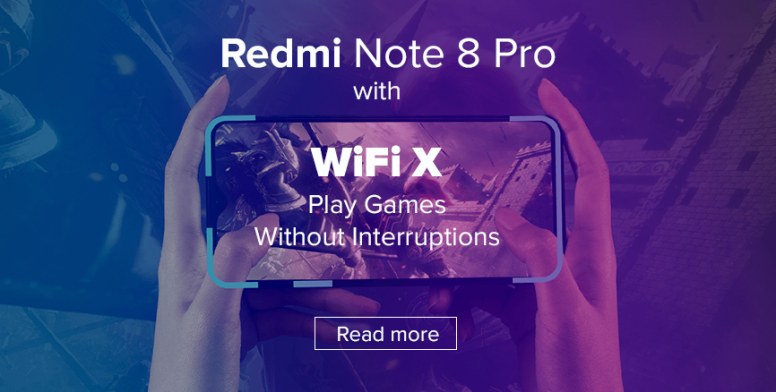 Hey Mi Fans!!!

On 16th Oct 2019, Xiaomi India launched India's #64QuadCamBeast that comes with a massive 4500mAH battery, a powerful gaming processor MediaTek HelioG90T, the Ultimate 64MP Quad Camera setup and a lot of other highlighting features. But apart from all these features RN8Pro also comes with first time ever WiFi X Technology. So What is WiFi X ? and How does it work? to know all this let's get started from the very beginning.




What is the Need for WiFi X?



Before getting to know what is the WiFi X let us understand what is the need for it. When we play high-end games online in our smartphones (Landscape Mode) and when we are at the peak of that gaming session often our grip around the corners becomes tighter blocking the signal of WiFi Antenna which disrupts gaming session and makes you lose the game. So here comes the WIFi X to take away the pain of all the gamers.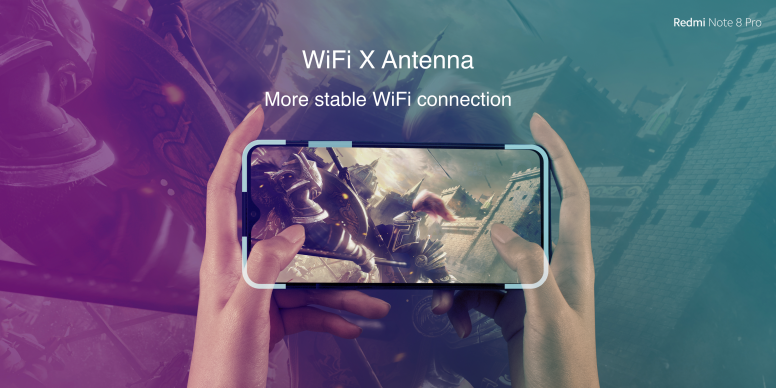 What is WiFi X and how does it work?
It is a secondary WiFi antenna placed around the smartphone in such a way that it automatically detects signals if something is blocking the main antenna and immediately redirects the signal to the secondary antenna which increases the overall strength and stability of the WiFi antenna reception. This WiFi X Antenna on Redmi Note 8 Pro is certified for "High Network Connection Performance" by TUV Rheinland.

Benefits of WiFi X

Signal Strengthening
Better gameplay
More stable WiFi Connection
Reduces the loss of signal
Improves the overall latency


Conclusion
This awesome and innovative feature of signal strengthening and stability. WiFi X Antenna is going to help all the gamers out there to play smoothly with a tighter grip and without worrying about signal connection error. So if you are a gamer you gonna love it !!!!



So, how much did you like the all-new WiFi X Antenna on Redmi Note 8 Pro?







Regards

VaSu Gupta




Subscribe to our columns to Stay updated with interesting Debates, Polls, Tutorial and more from Device Team: