On October 30th 2019 Evening, I got an update notification on my Redmi Note 5 Pro. It was an update to MIUI 11 which I didn't expect because Mi is always slow when it comes to updating older phones. I was surprised. Initially I got the update of size 622 MB, downloaded and clicked on "Reboot Now", but the update failed to install and the phone rebooted back to MIUI 10. Checked for the update again, now this time I got the update which was around 1.7 GB size.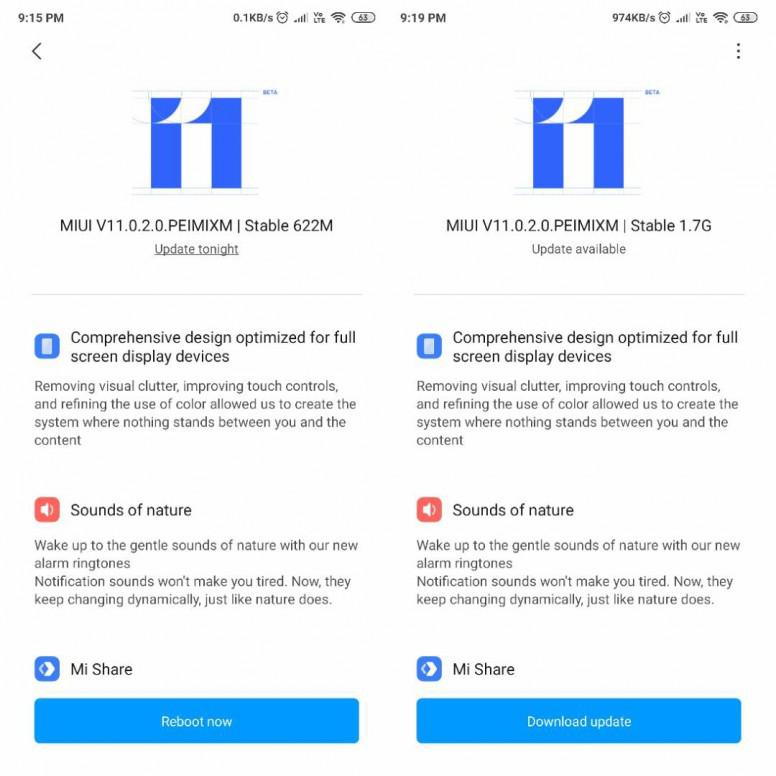 Downloaded and It successfully installed this time. Here's a screen shot of the whole changelog.





Here's my first impression about the update:


The MIUI 11 update feels smooth and fluid on my Redmi Note 5 Pro. Before updating I had around 36 GB of internal storage and after updating I got 5 GB internal memory space back. Also the security patch is updated to October 5th from August 5th in MIUI 10.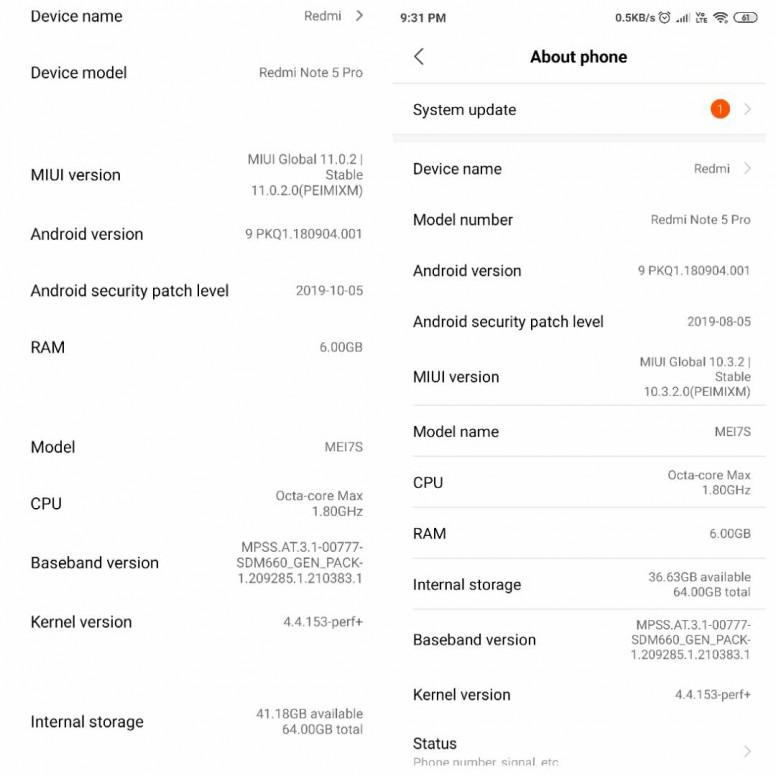 The New icons feels good, new font Mi Lanting Pro is no where to be seen in this update. Even the settings screen is changed with new icons and more minimalistic design.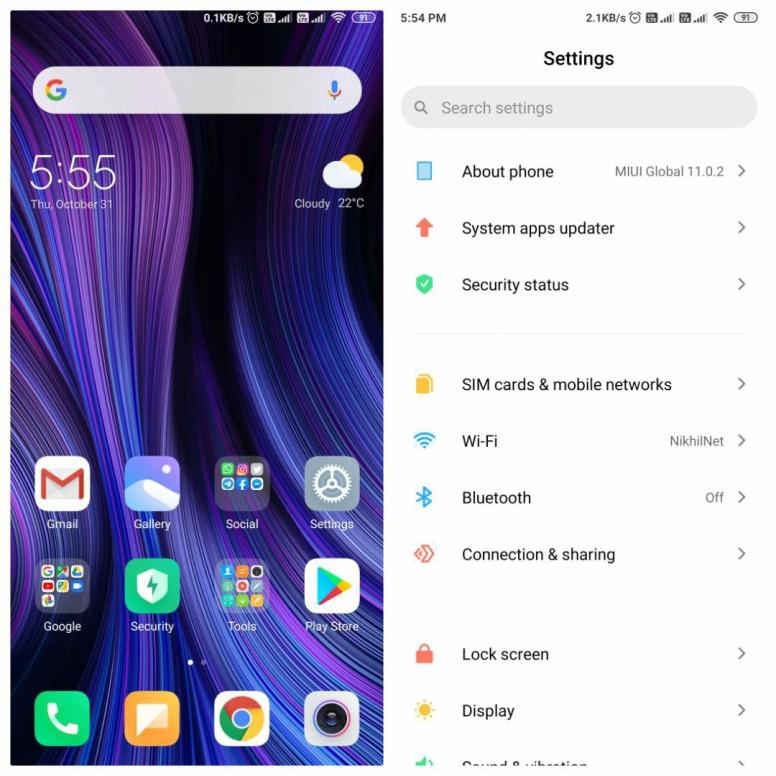 We can now find Digital Wellbeing which I feel is the best feature of Android Pie 9 which was missing all these days.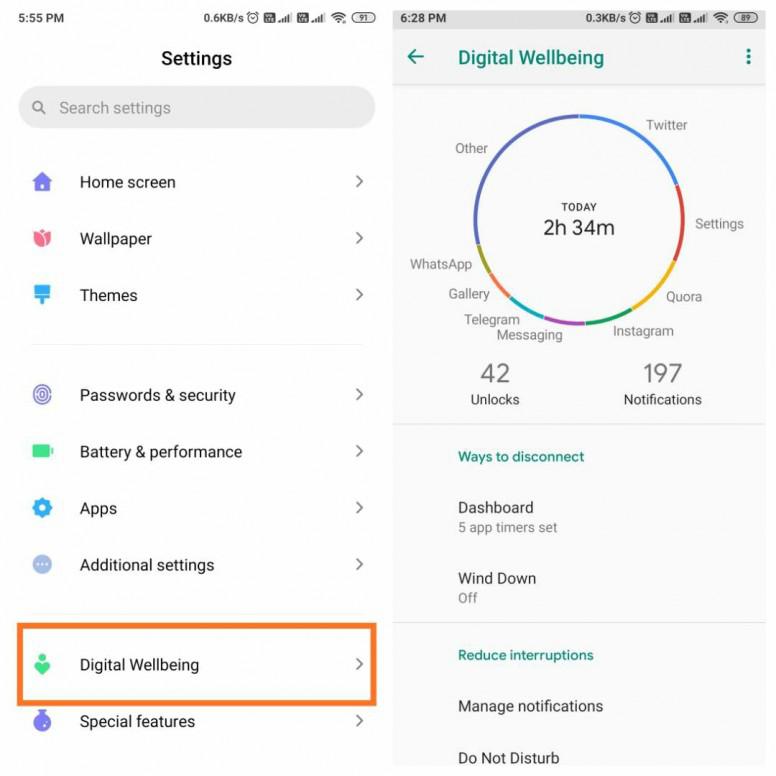 The New Calculator app has now become more useful as it can now support Picture-in-Picture mode which makes it float on top of whatever app you want.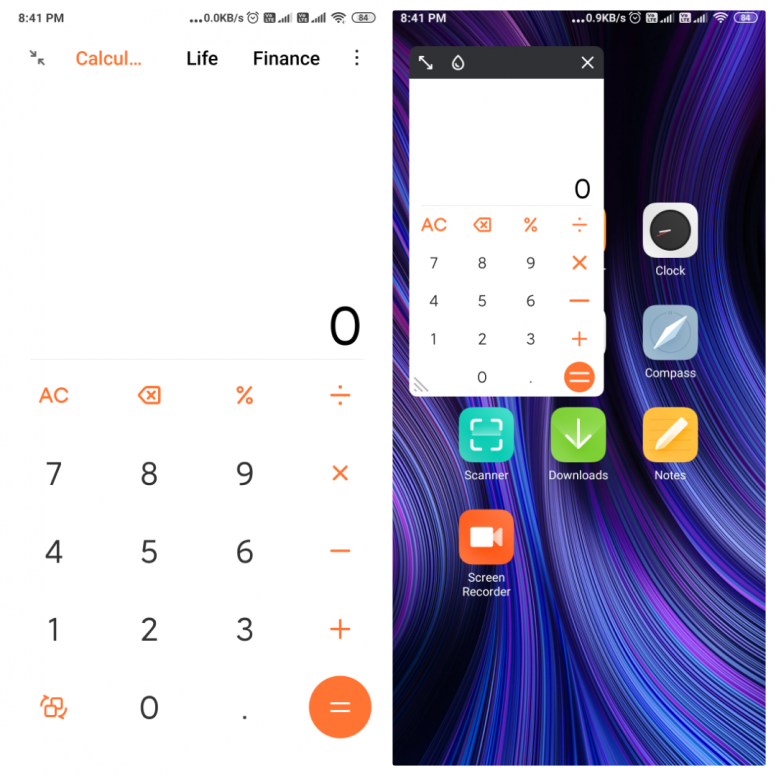 The Sound and Vibration screen has also got a new look with new notification tones which changes dynamically through out the day.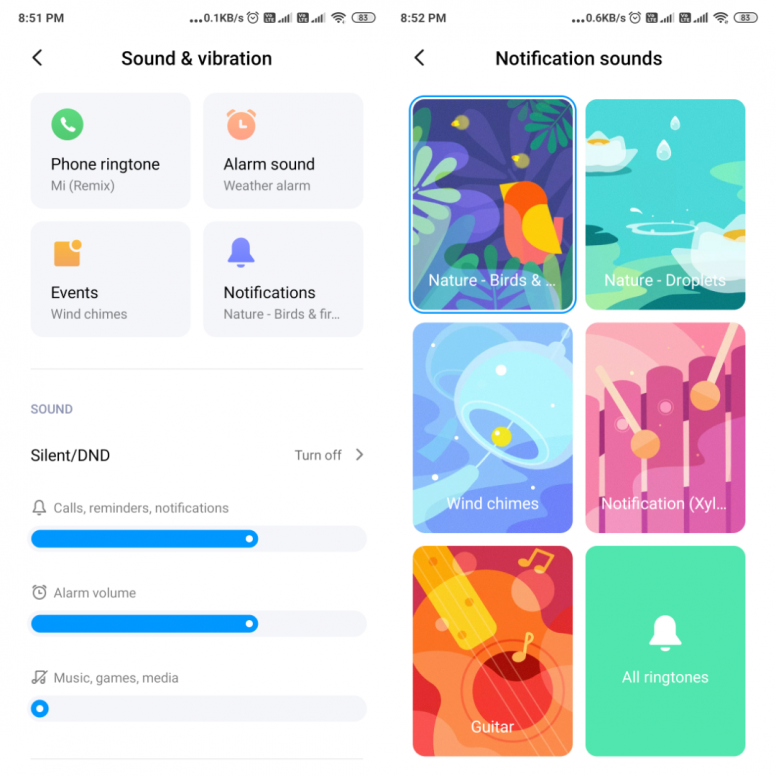 Now we can access Dark Mode from the Notification shade and it's so much easier now.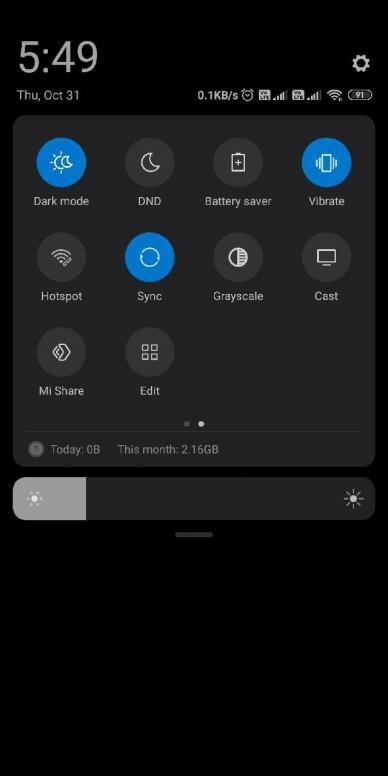 When Dark Mode is enabled, even though there's no Global Dark Mode, certain apps like Google Play Store, Chrome browser and Instagram goes to dark mode as soon as I enable the Dark Mode. And In some of the other apps settings, you have to set the theme to "System default" for it to automatically switch to dark mode when you enable Dark Mode option. Being said that, Gmail, Drive, and other apps don't support the dark mode yet.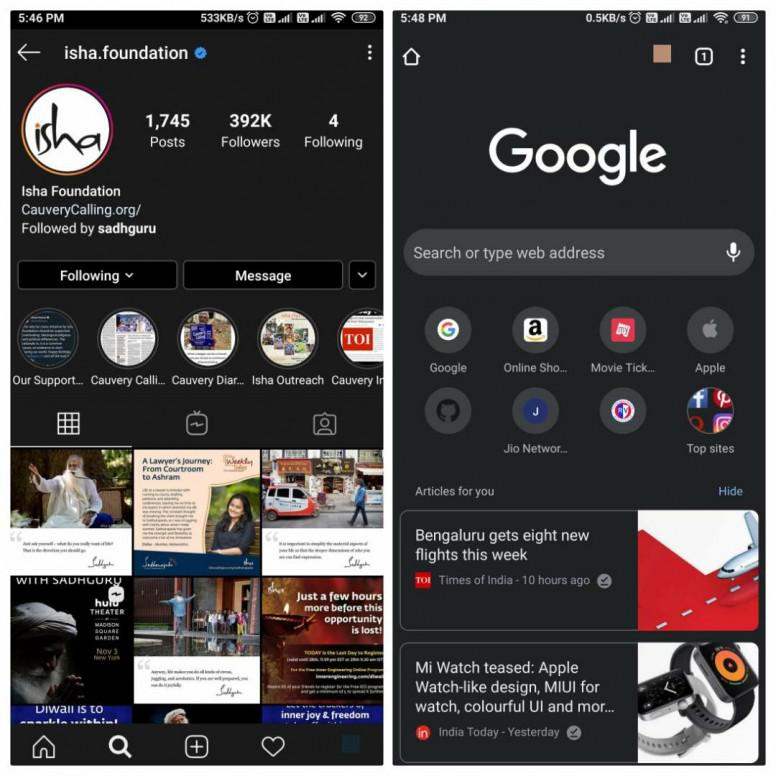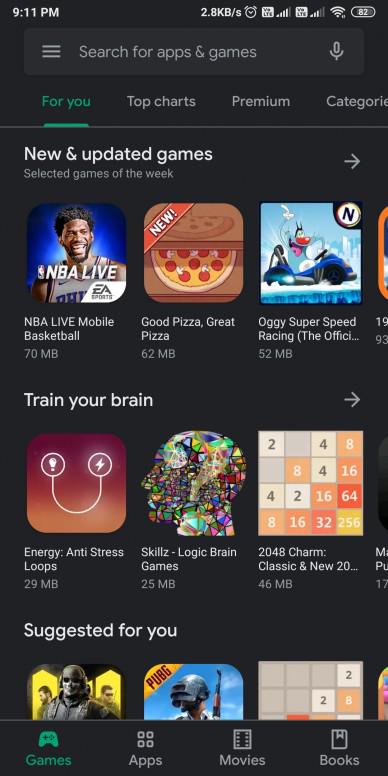 The Inbuilt File Manger now supports viewing and editing documents and pdf's which is very useful and handy.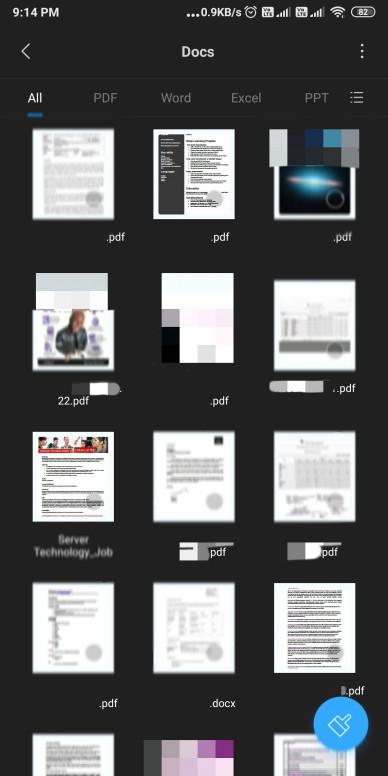 Google Pay now supports fingerprint authentication login which it didn't used to support earlier in MIUI 10.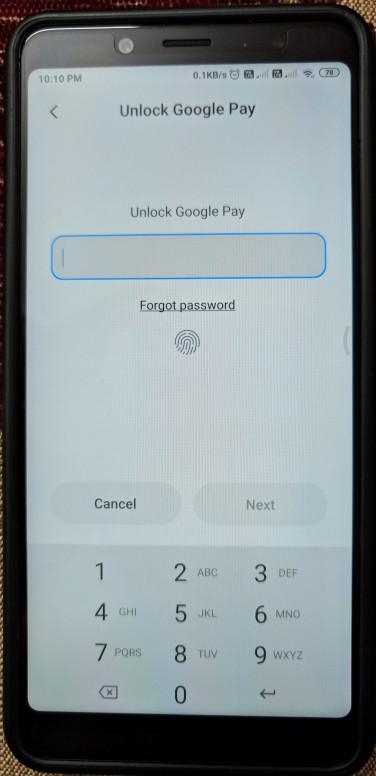 The New Call Screen contains only 2 buttons to Accept or Reject the calls and Replying with messages option is moved to the center of the screen.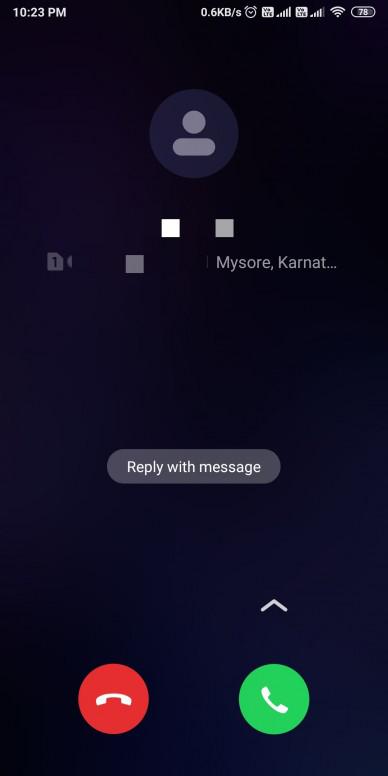 The Camera still doesn't support 4k video recording. In terms of the Picture quality, I felt it is same as MIUI 10.

The Security app is still the same old and there's NO Ultra Power Saving mode avaliable but there's a new Battery Usage Statistics Page now in the battery option.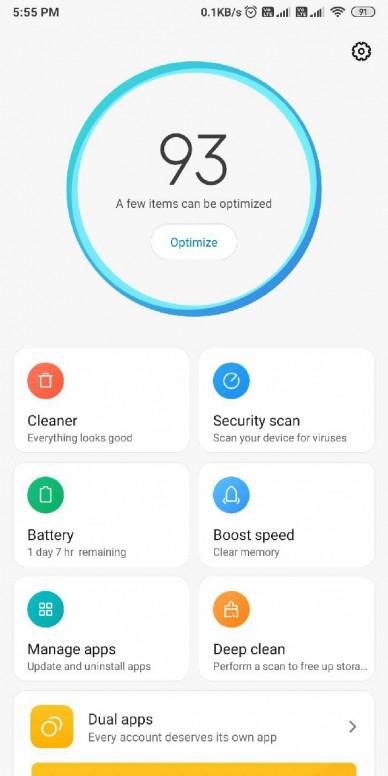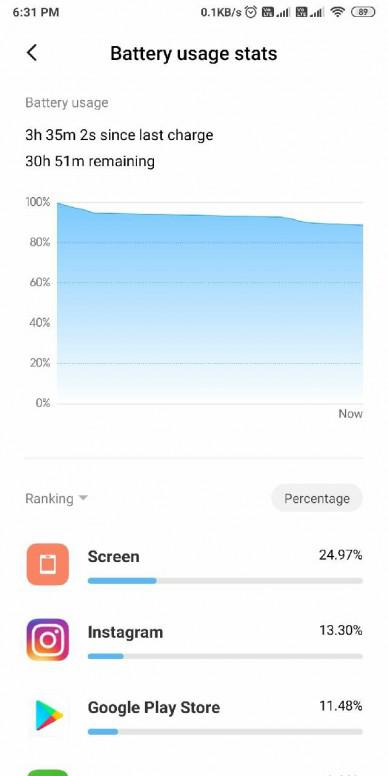 The Gallery app now shows photos according to month which makes it so much easier to search for a picture.
Still there's no support for Wifi + Hotspot to work simultaneously.
Haven't stumbled upon any major problem/bug yet, but if I do - will post about it here.
What about you guys? How's the new update? Found any bugs? Please comment below about your experience with the MIUI 11 Update.


EDIT(5/11/2019): Want to address some of the commonly asked questions in the comments:

For those who were asking about the Battery life, I don't play any games but I do use social media and youtube a lot, so this is what I got in terms of battery life based on my personal usage. I got 7 hours of screen on time and still had around 20% left - but this was what I used to get even on MIUI 10. So in terms of battery life, I would say that it will be same as we used to get on MIUI 10.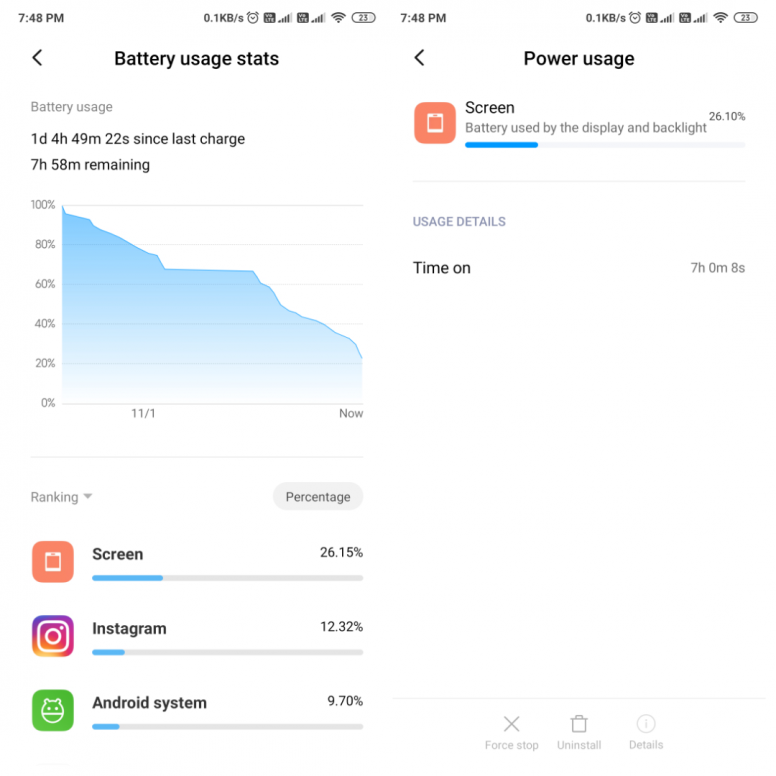 Camera2api is not enabled. And Sky Replacement feature is also not present in the gallery app.
Widevine L1 Certification is not supported.
Still PUBG does't support HD graphics setting (One of the reasons I don't play games(PUBG) on my Redmi Note 5 Pro)
Always on display option is also not present.