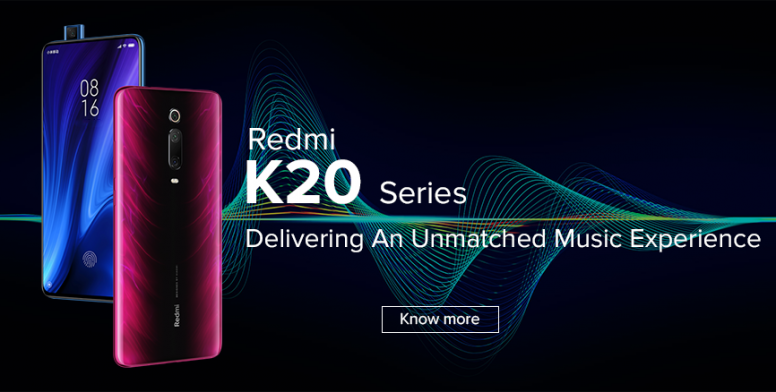 Hello Mi Fans,
Are you an audiophile or an enamored person for the music? The Redmi K20 and Redmi K20 Pro, Hi-Res Audio Certified device, levitate you to the next level of music hearing experience. Whilst other OEMs are removing the headphone jack, Xiaomi still retains and made it better by providing integrated DAC to offer phenomenal audio quality from the 3.5mm headphone jack. So without wasting much time, let's talk more about the Redmi K20/Pro audio.
What is DAC?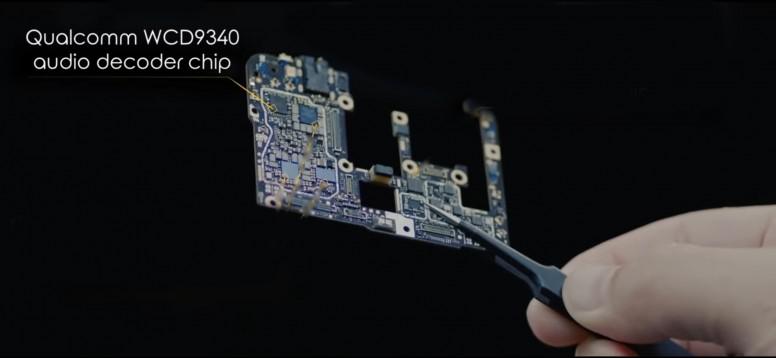 A DAC takes a digital signal and transforms it into an analog audio signal afterward sends that analog signal audio through the output. When you're listening to digital recordings, you are listening to an analog signal that was converted into digital by DAC. Nowadays recording engineering converts analog signals to a bitstream number that series of numbers is a digital audio signal. To listen you need to convert back to an analog signal that's where is DAC is needed.
The K20 pro has Qualcomm Acqstic™ WCD9340 audio DAC which is capable of producing a higher sample rate of 24bit/192KHz audio. Now you can use high fidelity headphones and earphones without worrying about the lower impedance output from a smartphone. The noticeable audio characteristic of this DAC is crystal clear quality and wider soundstage of audio. The device has a toggle menu inside the audio settings to enable the HI-FI audio.
Hi-Res Audio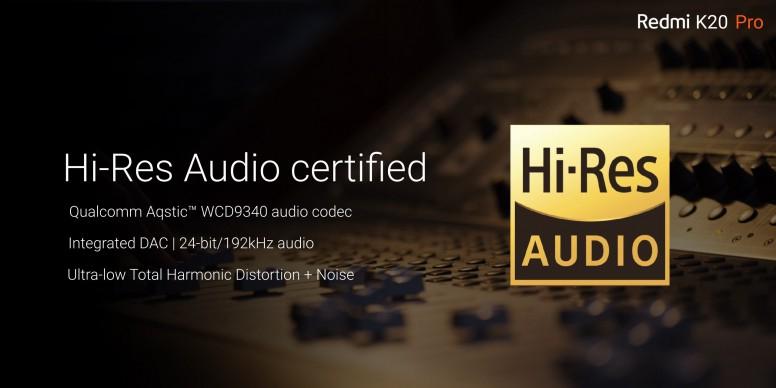 Redmi K20 device is a Hi-Res certified device. Hi-Res audio is the standard of lossless audio capable of reproducing a fuller range of sound from recordings that have been mastered at a level beyond CD-quality sources. To break it easier, High-resolution audio is resembling the original studio recording and takes advantage of a more extensive portion of the audio spectrum. The CD-quality audio is encoded at a depth of 16 bits and a sample rate of up to 44.1k. Most of the audio formats which we commonly use are MP3 and M4A, compressed to reduce the file size.
Hi-res audio goes a step further, the audio was encoded at 24 bits and with a sample rate of 96KHz so that details of the music are kept original. The frequency of Hi-res audio goes up to 40000KHz which is more than human audible levels to provide greater clarity and depth to the audio. FLAC, WAV, AIFF, ALAC, and DSD are the Audio formats if the Hi-Res audio. To experience the hi-res quality you need a premium quality Hi-Res certified earphones or headphones to get the advantage.
Are you impressed with this feature on the Redmi K20 Series?
Share your views and opinion down below in the comment section.