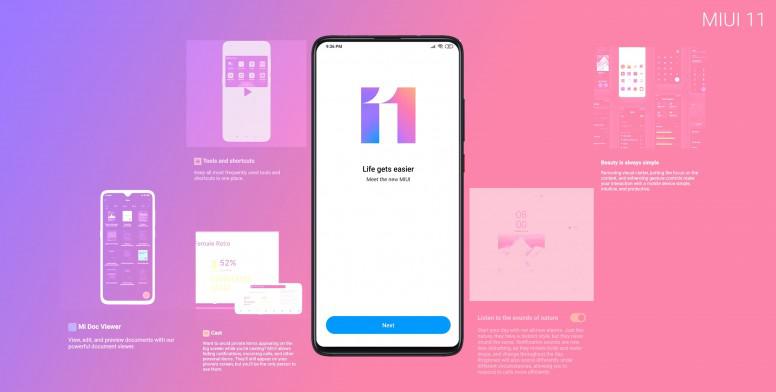 MIUI Fans,
We are overwhelmed to announce that Phase 1 devices have already started receiving updates of MIUI 11. From today Phase 2 begins, where there are many other devices will join the queue to receive MIUI 11 Global Stable update. To keep the users updated, we will update this thread every day with the latest information possible about the rollout. There are lots of exciting new features waiting for you all in MIUI 11, "Making Life Easier".





Where to download the MIUI 11 ROM?




Lets quickly check the update schedule before moving ahead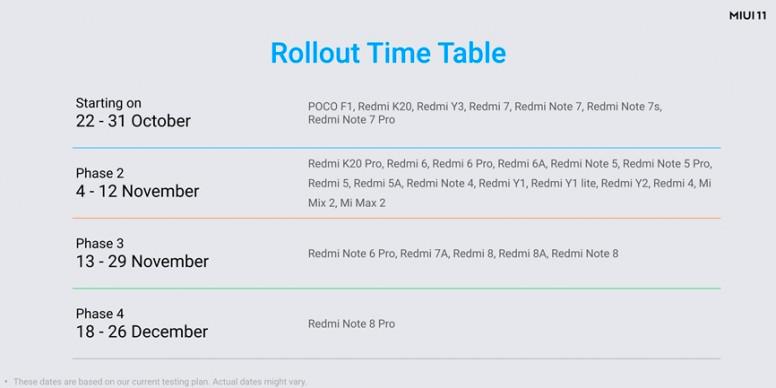 (Rollout dates are subjected to the testing results)






(Updated on 3rd January 2020 06:30 PM)
✒ Devices with full *Public Roll-out:

✒ Devices with *Batch Roll-out:
✒ Devices which are currently under *Testing:

*Public - Available for all the device users to download.
*Batch - Available for Random users, will be pushed to the public if the update is found stable enough.
*Testing - Available with the Selected MIUI Stable Beta Testers.

✒ Frequently Asked Questions regarding MIUI 11: https://in.c.mi.com/thread-2034473-1-0.html

✒ Bug Reporting Method: If users face any issues or bugs, they are required to submit it via Mi Feedback App. For further details about reporting, refer here! Please send your suggestions too via the Feedback app to make MIUI more interesting.



(Works only in desktop mode)



Please Note: Devices not mentioned above signifies there is currently no information about them. Phased rollouts happen in batches for certain percentage of the total users, full rollout may take few days to weeks to complete depending upon on the number of devices for that model as well as the feedback obtained from updated users.
We hope you all are loving the new MIUI 11 update, please leave your suggestion below in the comments!
"Sharing, Tasking, Viewing, Printing and Casting" is now easier with MIUI 11, Comment below if you get it!
Rate