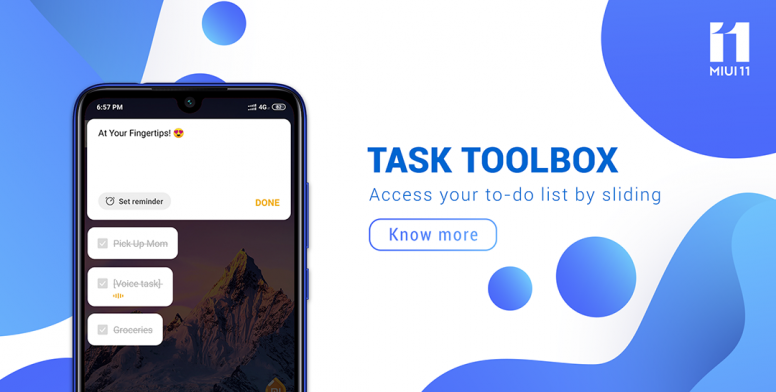 Greetings Mi Fans
We have been using our android devices for most of the tasks and to be honest, the experience is not really par the traditional style. We have thought of this quite deeply and therefore MIUI 11 brings your Tasks one step closer to you. MIUI 11 helps you reach out to your task list with just a swipe no matter what.

So what are we waiting for? Let's dig in...
✒ Follow the steps below:
Open Notes App.
Tap on Tasks to view the task list.
Tap on the three dots and go to settings.
Enable "Use task toolbox". (Please allow draw or overlay permission if asked)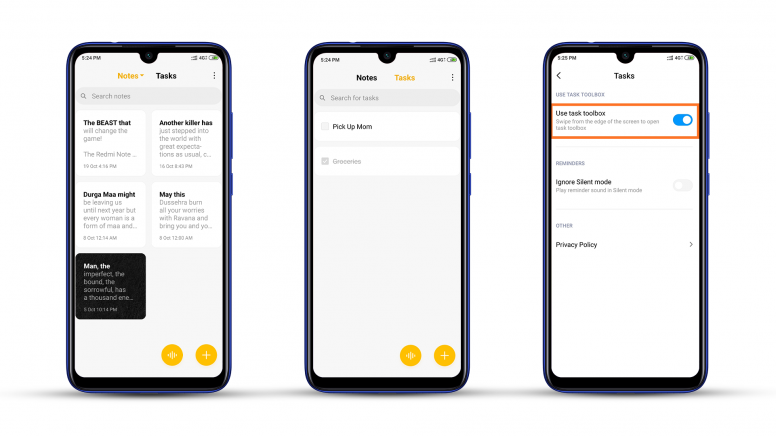 As soon as you enable the option, you will notice that a semi-transparent slider has been added to the left-hand side of your phone's screen. You can now swipe the sider towards the right to quickly add any task right from your homescreen and not only homescreen but from any other app as well. You can tap on the [ + ] button to add notes and even add voice notes for your convenience.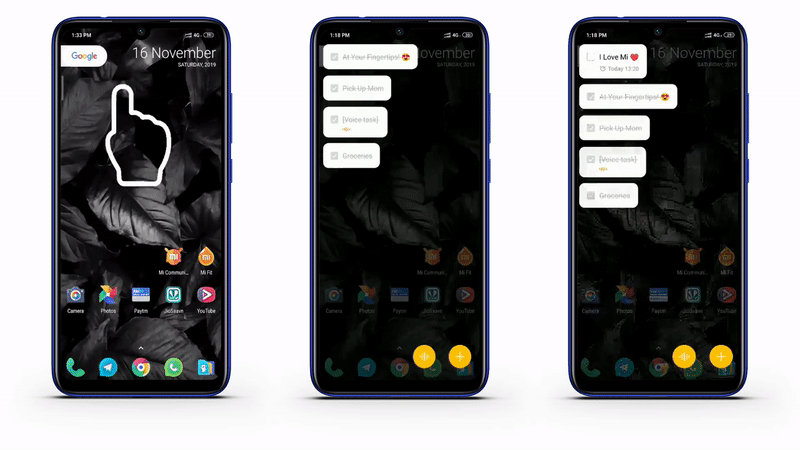 Have any question or feedback, do let us know in the comments below.




I would like to thank my fellow MIUI Mod

Deeptesh

for helping me.


Regards,
Akash
MIUI Mod, Mi Community India

✒ Follow us on:


✒ About Mi Community:
Mi Community is Xiaomi Community's official Android app and a home for Mi fans in India. It helps you share your ideas and interact with other Mi fans on-the-move. It offers a fast and intuitive interface to post threads, reply, read the news and interact with others.

✒ Mi Community App on Google Play Store:


✒ What's hot on Mi Community:
✒ Popular Columns across Mi Community:
Rate